Art Apart: The Edmonton Poems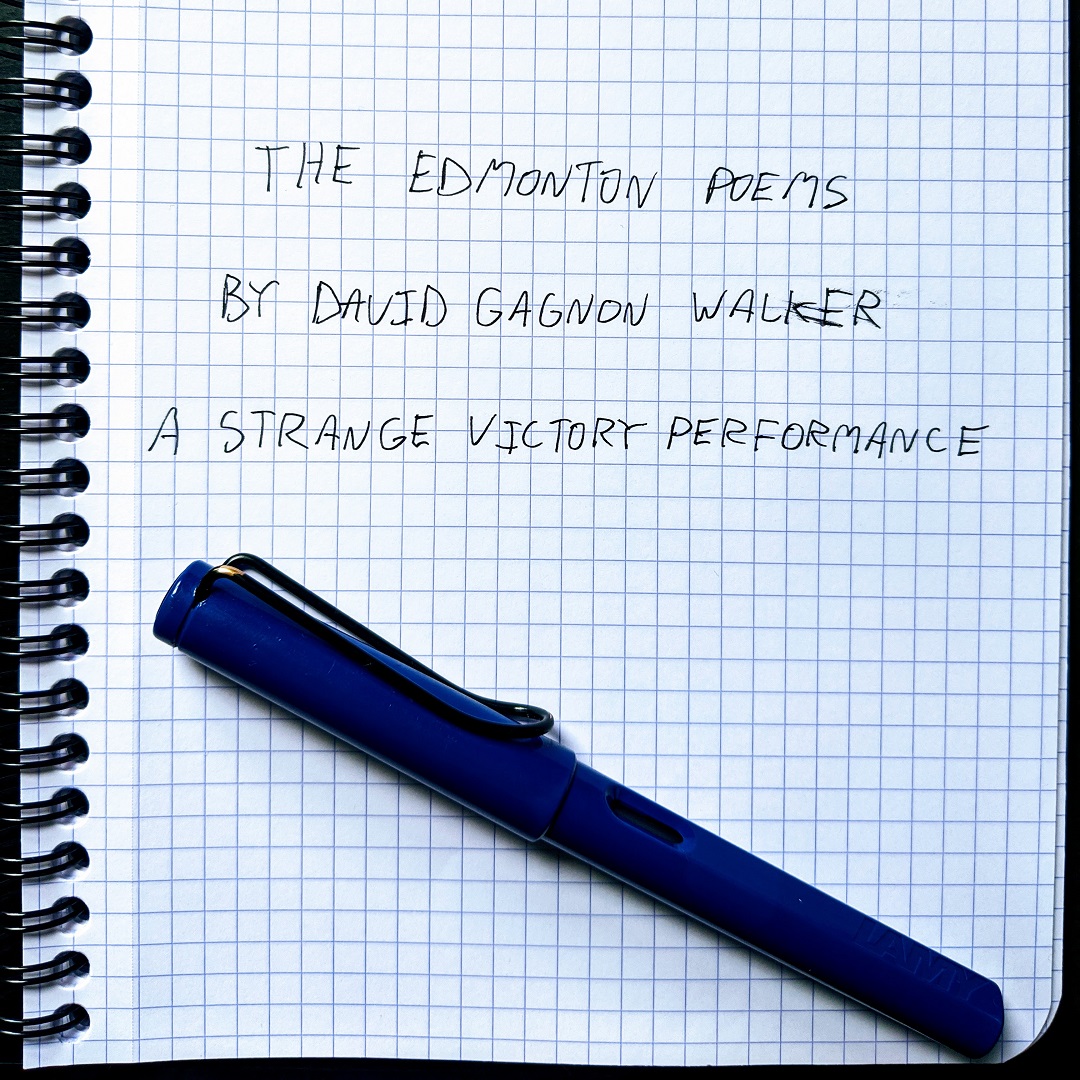 This project was presented on Sunday, May 3rd at 9am, MDT
About the project
The Edmonton Poems is a series of texts reflecting on places, people, and experiences from the author's hometown. They're a way of processing the wandering, rootless feeling he had over the last few years by trying to reconnect to where he comes from. A complicated letter to a complicated place in a complicated time. 
David will be posting one text every day for seven days on the Instagram account for Strange Victory Performance (@strange_victory), the new company he formed with Tori Morrison. At the end of the week, he will read the whole series on Instagram Live. The Edmonton Poems uses the Instagram account as a platform for an online performance that speaks to a hometown he can't get to right now. It's a Strange Victory project for these strange times. 
Excerpt:  
Dad's yodeling upstairs again. Dad's  
dressed like a doctor. Dad's pouring whiskey  
in his coffee and sitting on a drum stool  
all day in the garage. Dad's got an old  
radio. Dad's doing just fine. You're  
a wheel now. You're part horse.  
Lace falls from the sky. Nets fall  
from the sky. Used instruments bought  
on Craigslist for ungrateful preteens  
fall from the sky. You're adding  
pins to the map so it don't fall  
down. Glass-blowing is on Netflix.   
Irony is harmful but irony is good.  
Dad's selling antique jewelry. Dad's  
calling his fucked-up friend. Right  
now it's three hours from now. You're  
sloughing things off. You're holding on tight.  
You take your friend to the water  
and you pass your friend a bottle  
and you're flying out tomorrow  
and you sit there in the dark.  
---
This project received financial support from the National Theatre School of Canada via the Art Apart program, an emergency fund for emerging artists who are affected by physical distancing due to coronavirus (COVID-19).
About the artist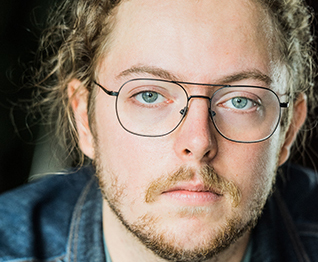 David Gagnon Walker is a playwright, dramaturg, and performer working across Canada. He was born and raised in Edmonton and currently lives in Halifax. His projects explore the spaces between text-based theatre, literature, and other modes of contemporary performance. His play Premium Content was presented at the 2020 High Performance Rodeo in a production by Major Matt Mason Collective. Softly, now, his collaboration with Anthony Black and Christian Barry of 2b theatre company, was scheduled to premiere in March 2020 before being postponed due to the COVID-19 Pandemic. This Is the Story for the Child Ruled by Fear, his participatory solo show directed by Christian Barry and Judy Wensel, is programmed to premiere at Vancouver's rEvolver Festival. David is the 2019-2020 RBC Emerging Artist-in-Residence with 2b theatre company, and a graduate of the Playwriting program at the National Theatre School of Canada. Find him online at www.davidgagnonwalker.com.  
Posts in the same category