Are you thinking of studying at the National Theatre School? Attend one of our open house events or guided tours to find out what it's really like to be an NTS student and discover the state-of-the-art facilities at our two campuses. 
We will also organize virtual events. Stay tuned for more details!
When?
Friday, November 11, 2022, from 9 a.m. to 6:30 p.m. 
Saturday, November 12, 2022, from 9 a.m. to 6:30 p.m. 
What?
Participate in this full day of programming to learn all about life at NTS. Here are a few of the activities we have planned:
Each of our nine professional training programs will have a booth set up, where you can talk directly to the program directors, learn about the curriculum and the admissions process, and see examples of students' work.

 
You'll have the chance to sit in on real classes to see what it's actually like to study at NTS.
There will be guided tours of both campuses, including the sound studio, costume workshops, Canada's largest theatre library, and more.

 
While you're here, attend a show at the Monument-National campus, written by one of our students. Get your ticket.
Where?
The event begins at the Saint-Denis campus (5030 Saint-Denis Street) and ends at Monument-National (1182 Saint-Laurent Blvd).
Book now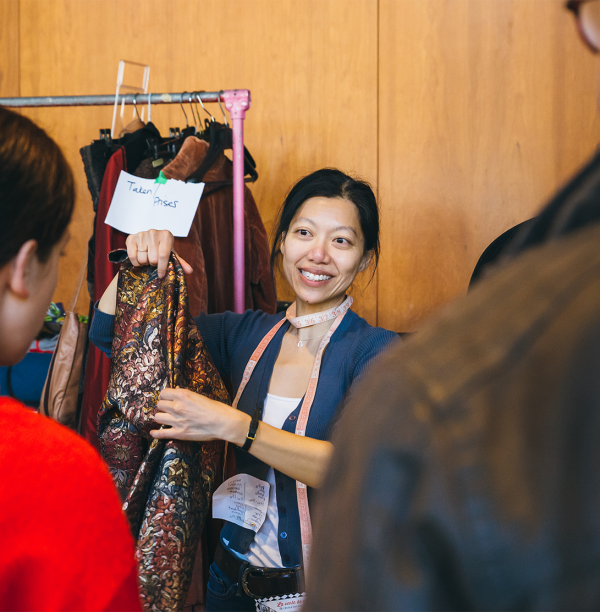 When?
Saturday, October 15, from 11 a.m. to 12:30 p.m.
Thursday, December 15, from 2 p.m. to 3:30 p.m. 
Saturday, January 14, from 2 p.m. to 3:30 p.m.
What?
Discover the facilities of our Saint-Denis campus (classrooms, 3 performance spaces, dressing room, sound studio, prop room, sewing workshop, woodworking shop, library, etc.), learn about NTS's 9 professional programs, and drop in on live classes. 
Book now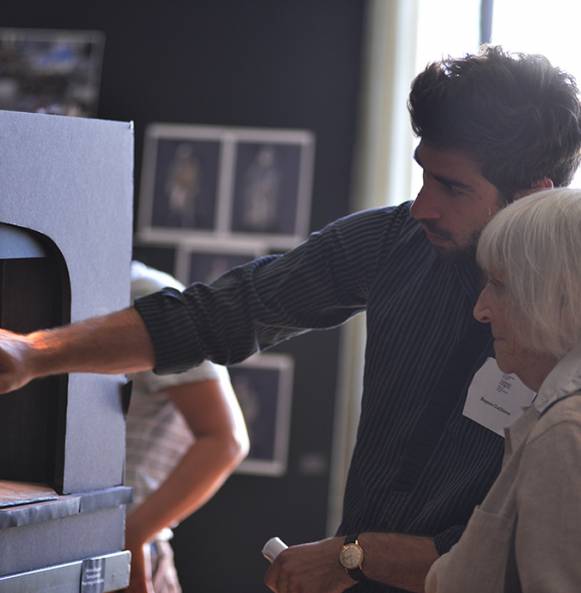 Practical Production Management with Andrea Lundy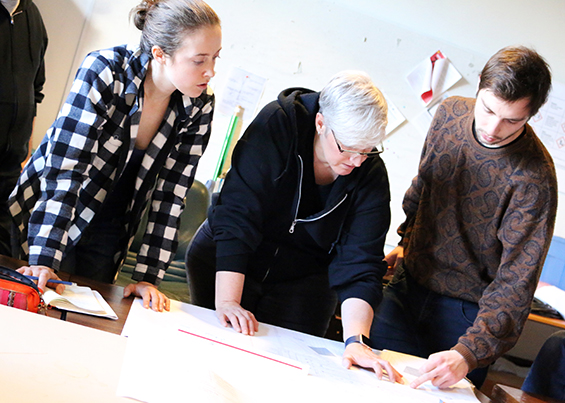 Production Design and Technical Arts program
This class was recorded in October 2020. You can watch it here. 
This is an advanced class in Production Management which uses detail from the 3rd-year productions to guide and help the students organize their work for the process as a whole. We examine all parameters of each production and discuss impact points as they relate to schedule, design details, budgets and general production outcomes. In addition, we explore the job of the production manager within arts organizations across the country.
---
Photo of Andrea Lundy with Production Design and Technical Arts students in 2018
Watch the class
Creative Strategies in Black Theatre with Eric Micha Holmes
Playwriting program
This class was broadcast in October 2020. You can watch it here. 
Liberation—as an ideal, construct, and dilemma—will help us connect Black theatre artists over a vast and global community loosely referred to as the "African Diaspora." Each play we discuss will provoke different questions about freedom. What is it? Is freedom possible? How can theatre help liberate its audience? What creative tools have we inherited from our ancestors? And how can they be used to liberate our community from the systems that disempower us?
This course will explore these questions by investigating the formal innovations of Black theatre artists which often predate, critique, adopt, and adapt Eurocentric models of theatre-making.
On October 21, the class will cover South Africa, the apartheid, and protest theatre.For this class, students are reading Woza Albert! by Percy Mtwa, Mbongeni Ngema, and Barney Simon. You may read it also before watching the class, although it is not required. 
Watch the Class
History of Architecture - Ancient Rome with Gabriel Tsampalieros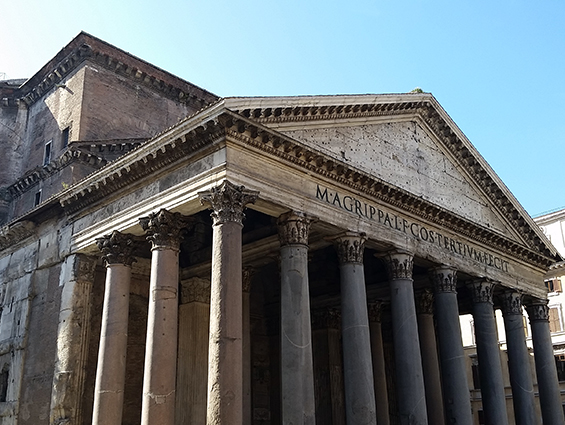 This class was recorded in September 2020. You can watch it here. 
This course on the general history of architecture structured into 10 presentations each composed of more than 200 slides covering major architectural works from the earliest ancient civilizations to the contemporary era. This particular class covers the Ancient Roman era.
Set and Costume Design program
Watch the Class
Circus Costumes with Michael Slack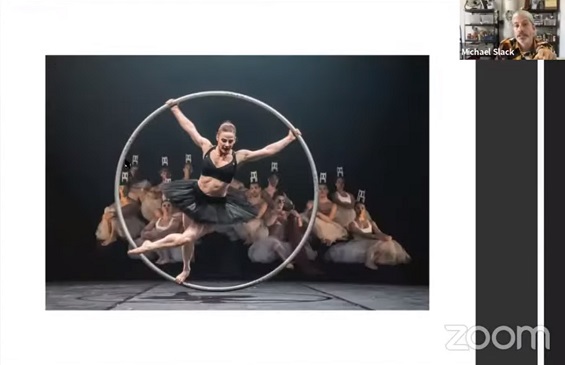 This class was recorded in October 2020. Watch it here.
This course offers an introduction to circus arts through two weeks of intensive reading and drawing for second-year students. Students are invited to explore and create a costume concept for an acrobatic performance. During this session, the class will participate in a discussion about different circus disciplines and their specific technical needs before students begin their individual designs.
Set and Costume Design program
Watch the class