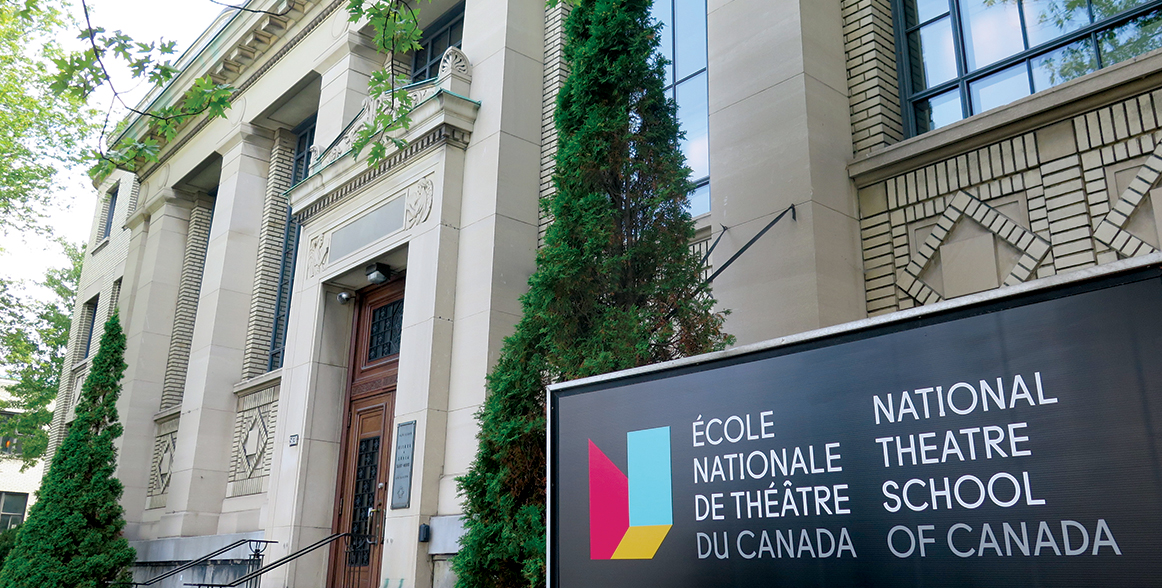 NTS's main building, the Michel and Suria Saint-Denis Pavilion, is located in the heart of the vibrant Plateau-Mont-Royal.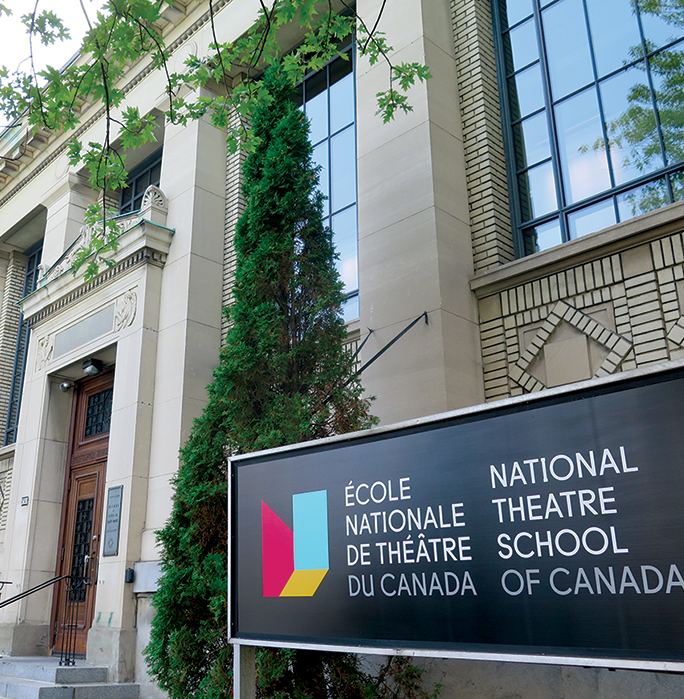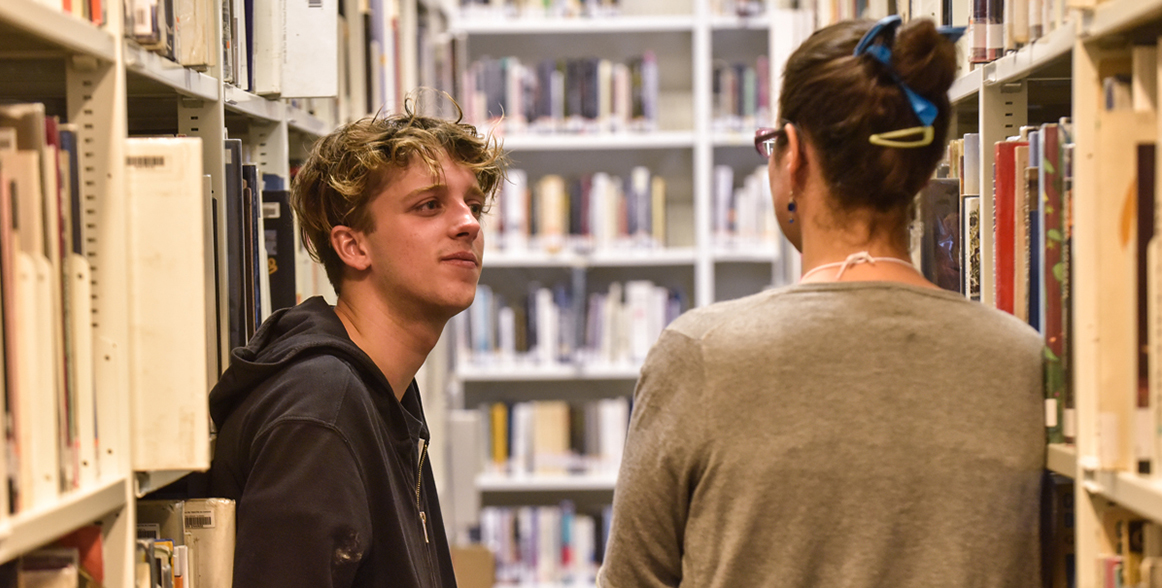 The Bleviss Family Library is the largest bilingual theatre library in Canada, with over 75,000 documents in its collection. It is accessible to students, professionals, and anyone passionate about theatre.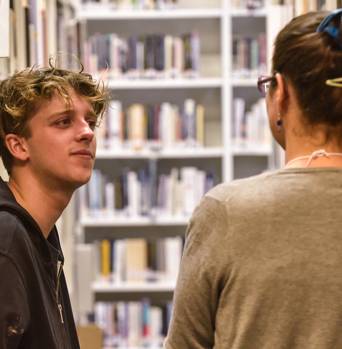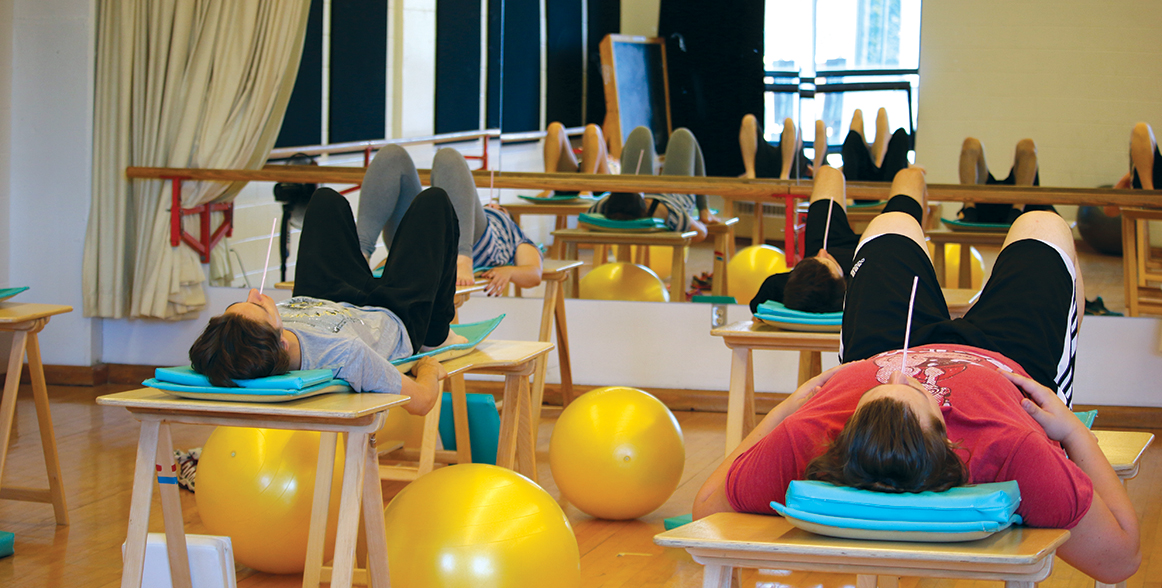 NTS's main campus houses large, bright rehearsal studios, and specially equipped classrooms.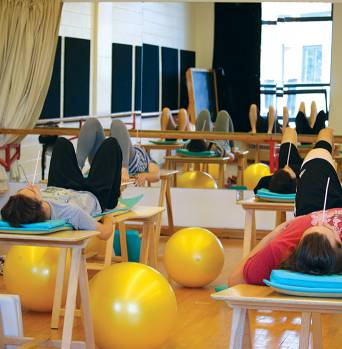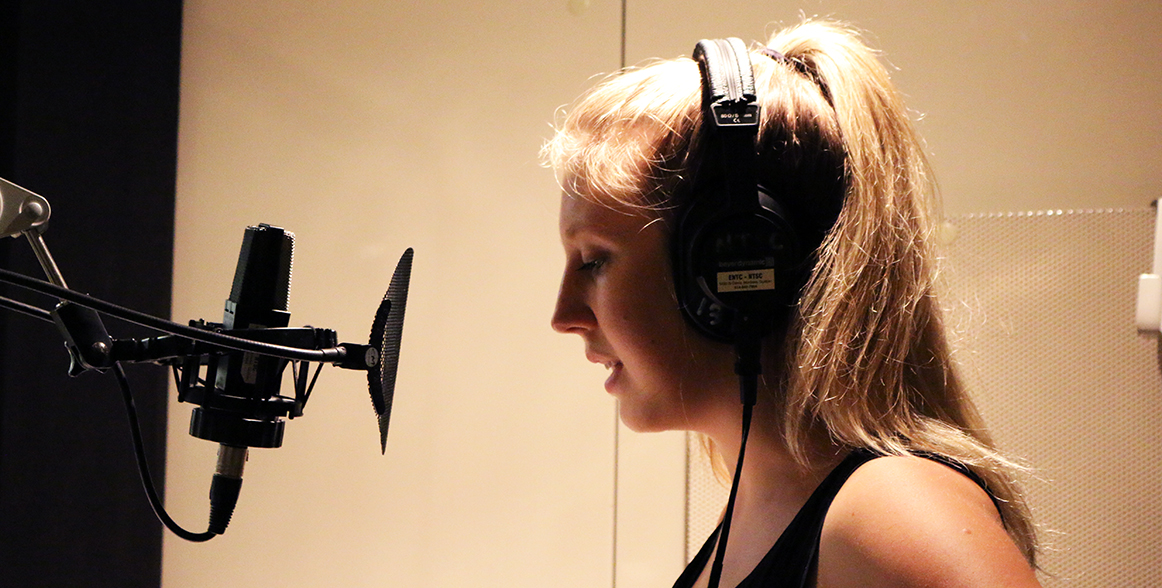 The sound studio allows Acting students to work on dubbing and other voice work, while Production students use it for sound design purposes.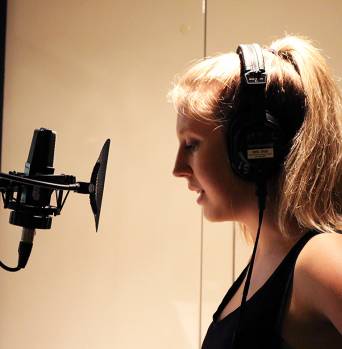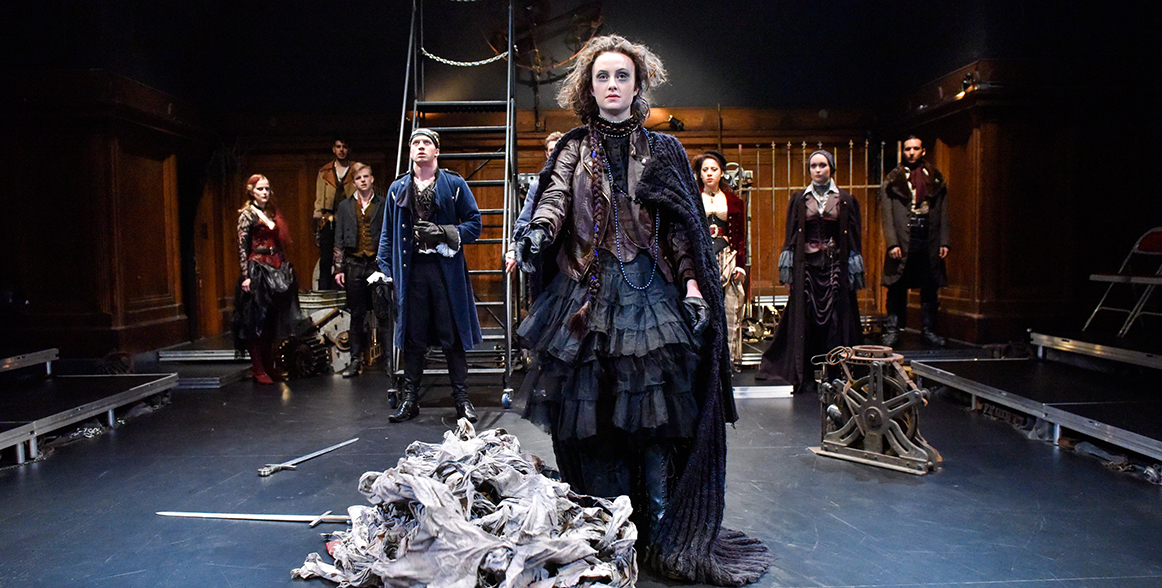 The Pauline-McGibbon Studio, one of the three black box theatres of the main campus.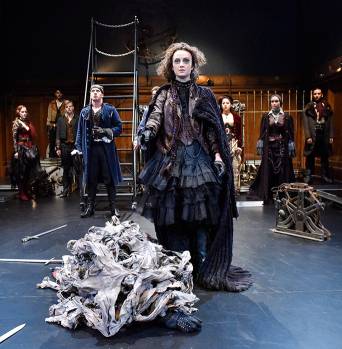 Main campus
NTS's main building, the Michel and Suria Saint-Denis Pavilion, is located in the heart of the vibrant Plateau-Mont-Royal.
As over 300 artists from across the country are invited to teach at NTS every year, the pavilion is a true hub for the who's who of Canadian theatre.
The main campus features:
rehearsal rooms
classrooms (including rooms designed for voice, dance, movement, design, and writing)
André-Pagé Studio (a flexible studio space with a 150-seat capacity)
Pauline-McGibbon Studio (80-seat capacity)
a small costume shop
a video studio 
a sound studio
a lighting laboratory
a projection room
a computer room
a school supplies store
Café Papilles Bonheur, which provides hot meals and a healthy dose of comfort and friendship
Technical Drawings and Technical Riders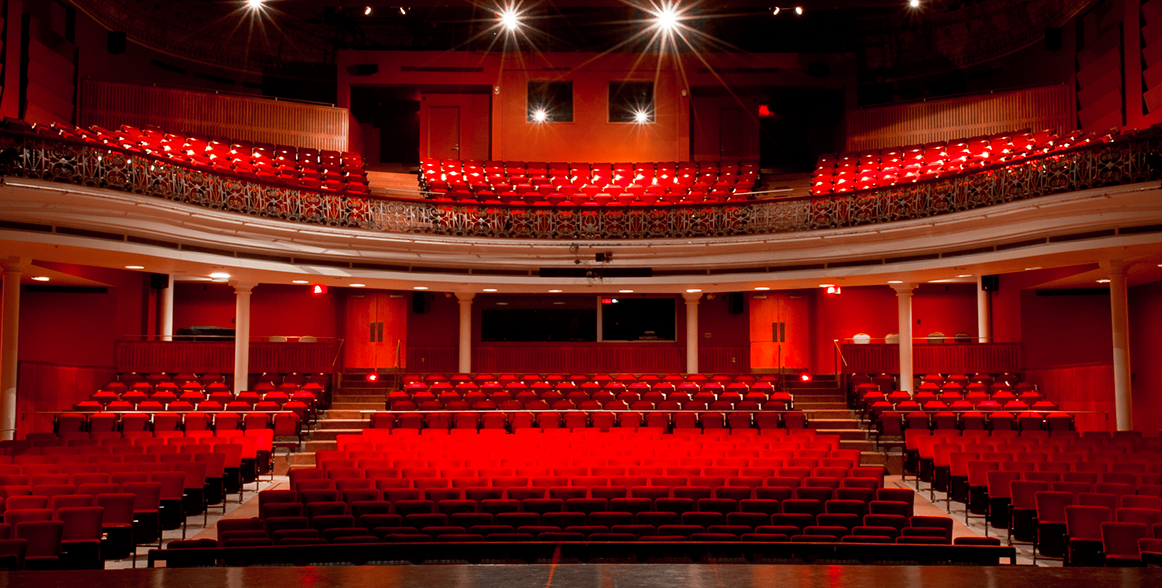 Students have the privilege of performing on the stage of the Ludger-Duvernay theatre, a magnificent 800-seat proscenium stage theatre, complete with state-of-the-art equipment and a professional fly system.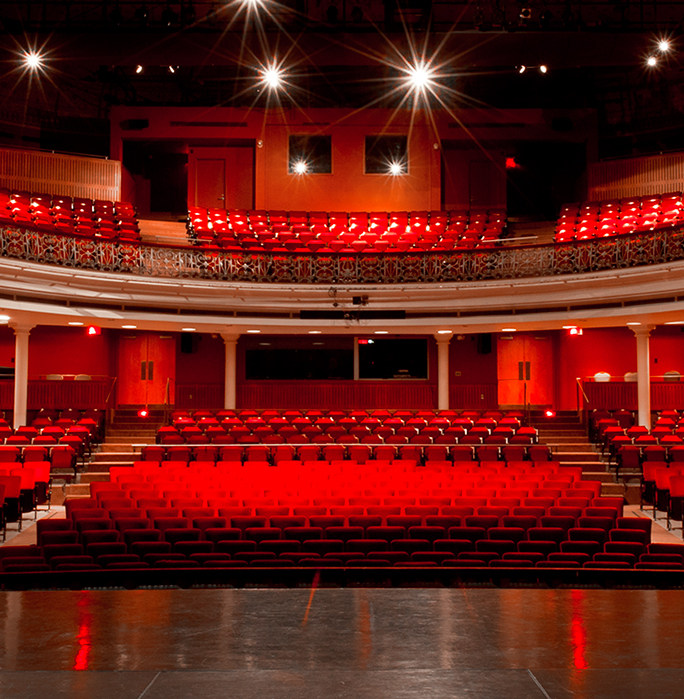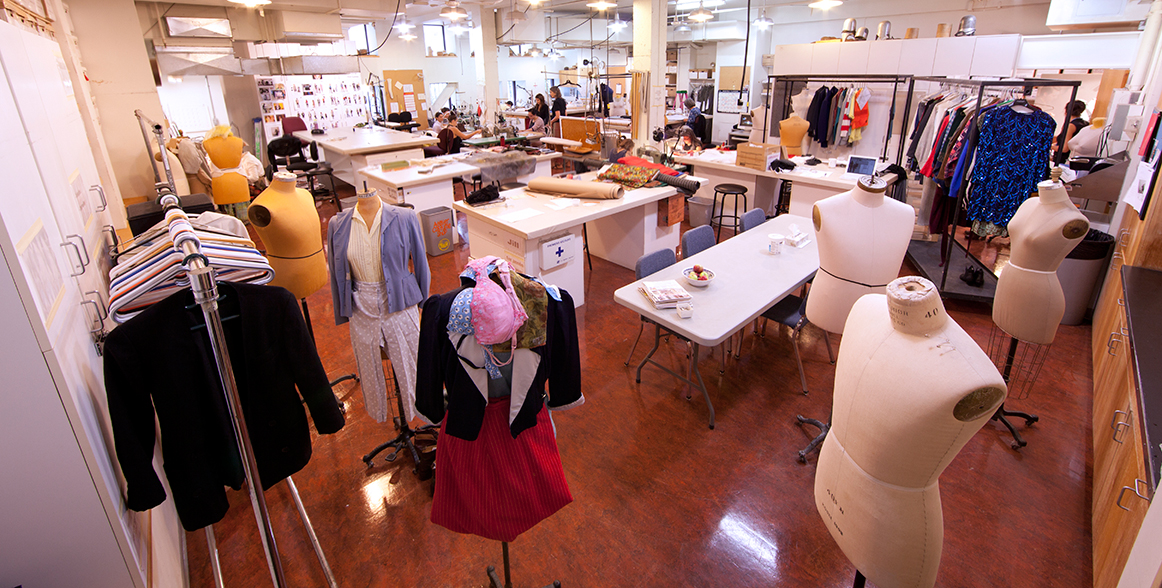 Students use the professional costume shop of the Monument-National for work on their productions.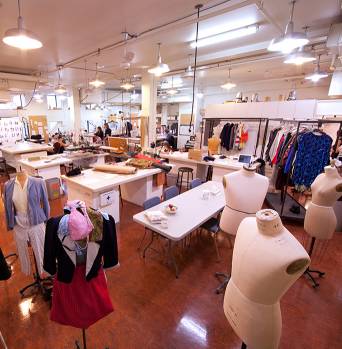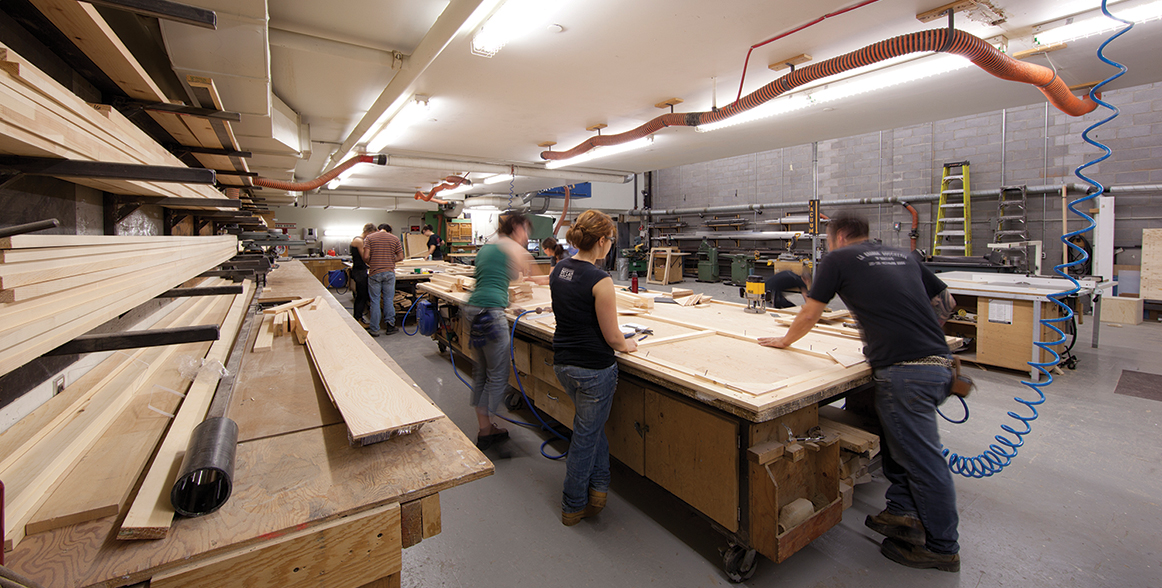 Students are mentored by professionals in the set and carpentry workshop.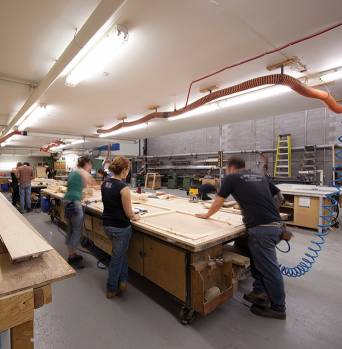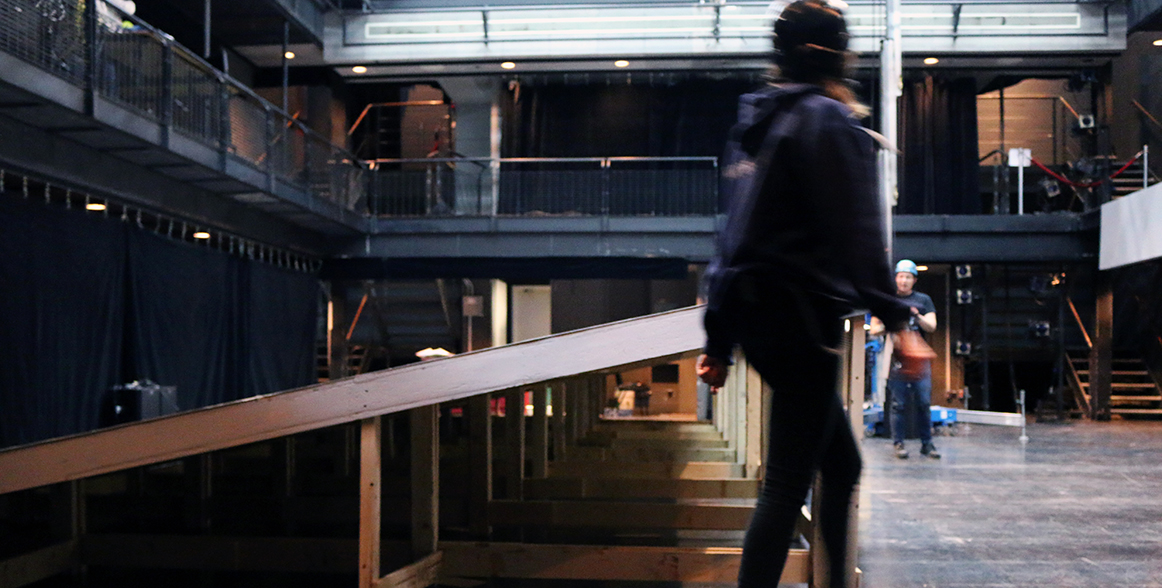 The Monument-National houses black box theatres, including the Studio Hydro-Québec where student shows are also presented.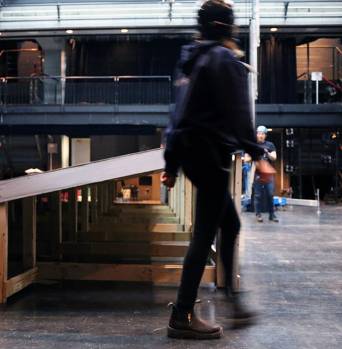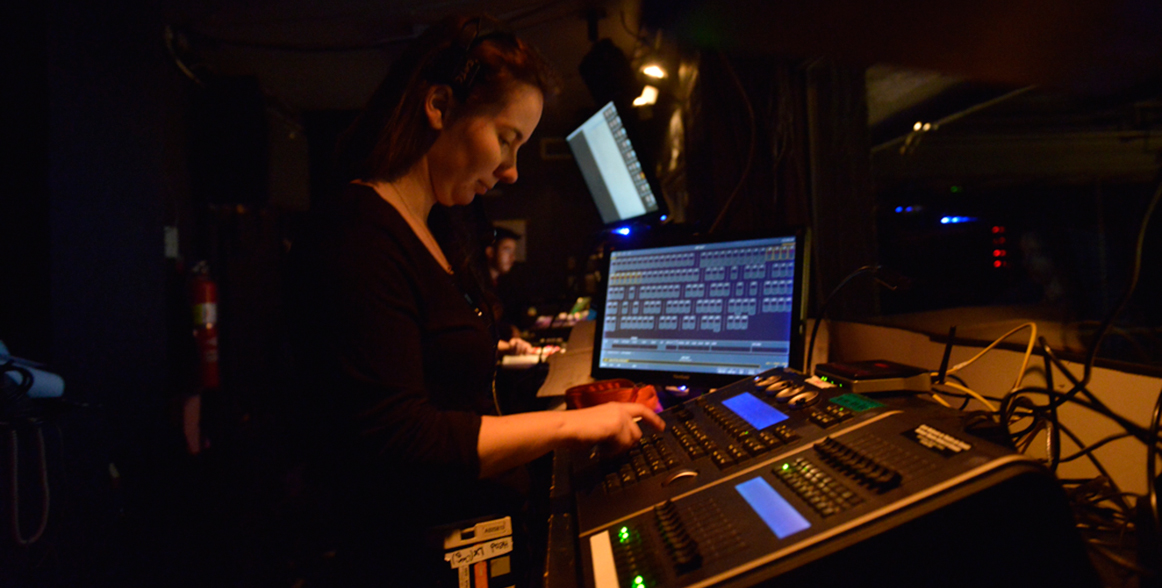 State-of-the-art equipment, including sound and lighting boards used by Production students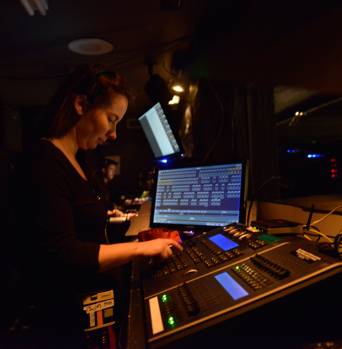 Monument-National
Located in the heart of the Quartier des spectacles, one of Montreal's theatre districts, the Monument-National houses resident artists and theatre companies, and is also used extensively by professional companies and festivals for public performances.
Completed in 1893, the fully restored Monument-National is the oldest operating theatre in Canada.
The Monument-National houses:
Ludger-Duvernay Theatre (classic proscenium hall seating 804)
Studio Hydro-Québec (a versatile studio space seating 125 to 180)
Le Café (a 100-seat performance area)
La Balustrade (a cabaret space seating 55)
the Salon Rouge, a room suitable for meetings and press conferences alike
a set construction and scenic painting shop
a costume and properties shop
a large rehearsal hall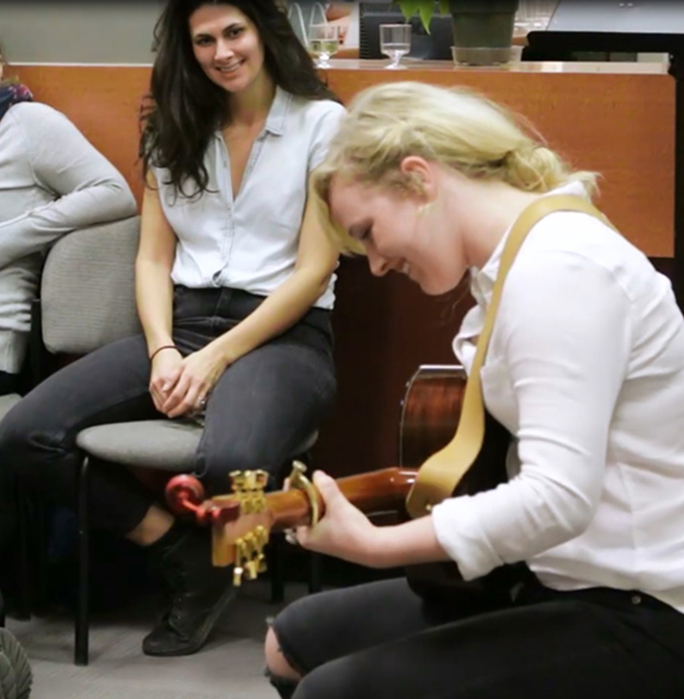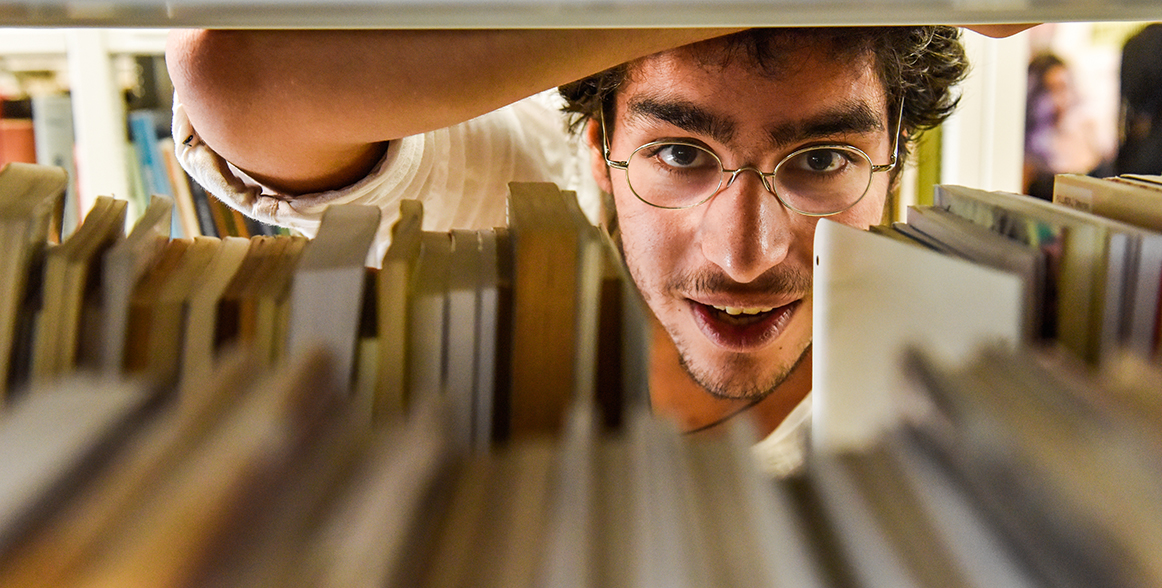 Acting student Yousef Kadoura
Photo taken during Open House 2015
Photo: Maxime Côté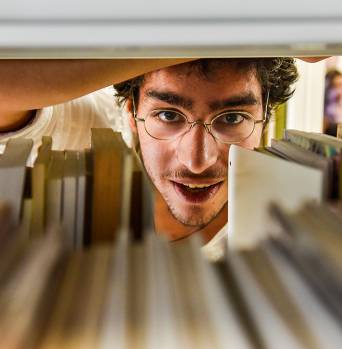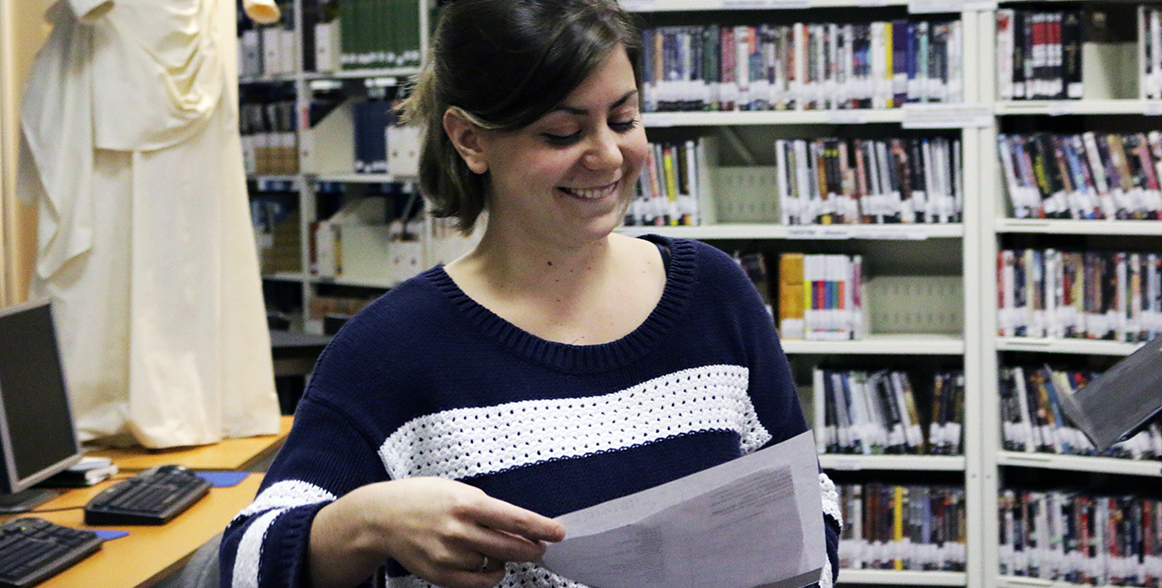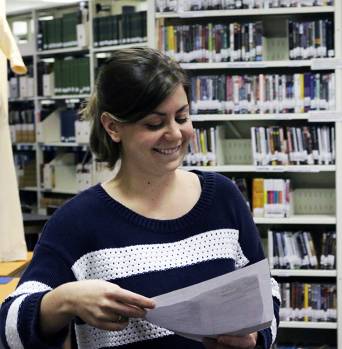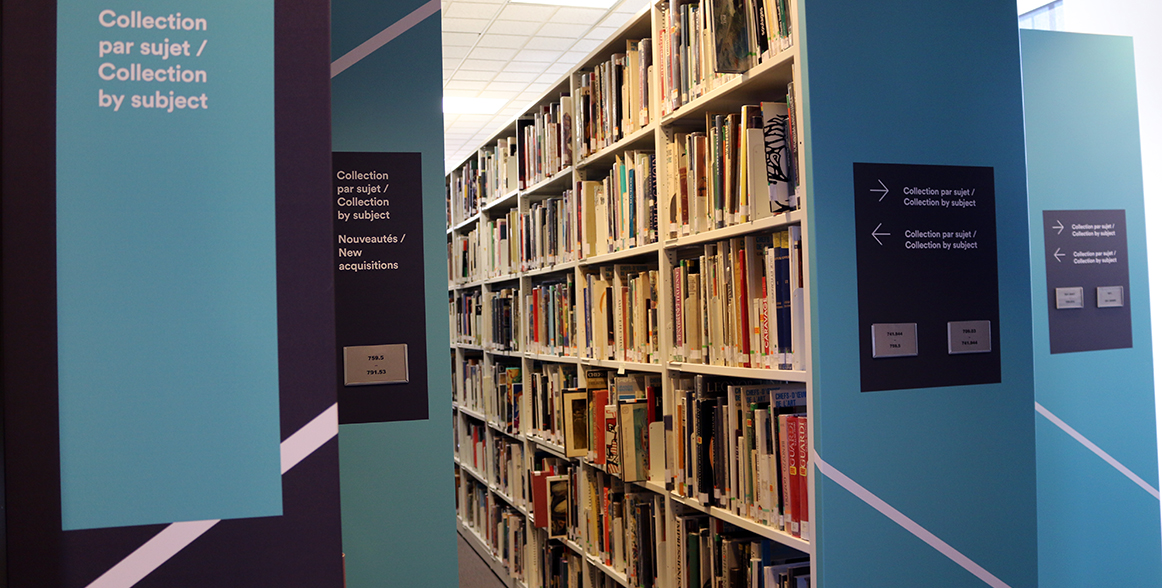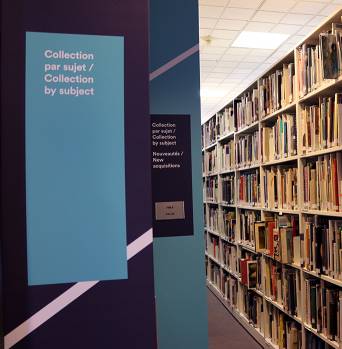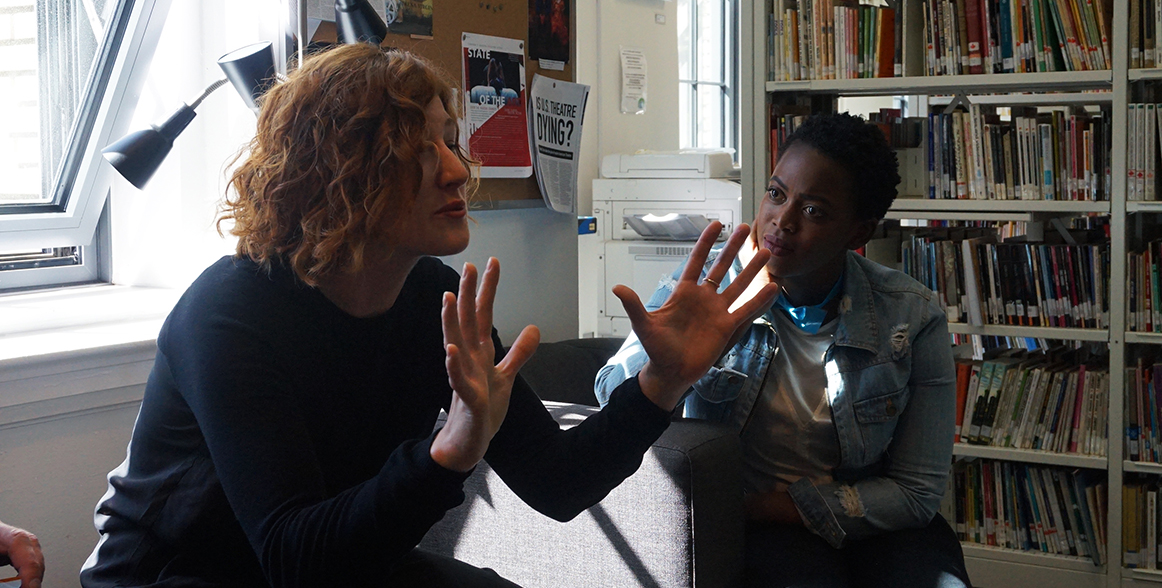 Bleviss Family Library
The Bleviss Family Library is the largest bilingual theatre arts library in Canada. It houses a collection of over 75,000 indexed documents, and 15,000 unpublished manuscripts, accessible to the NTS community and to subscribers from the general public.
The Bleviss Family Library subscribes to some international online research tools, which NTS students can use during their training.
DIGITAL THEATRE PLUS
D.T.P. is a U.K. website providing access to dozens of award-winning stage productions from Britain or American adaptations of plays for television. Works by Shakespeare, Stephen Sondheim, Ibsen, Arthur Miller or Mark Ravenhill, these amazing productions are accompanied by interviews with some of the authors, directors, designers and actors of the shows.
MASCARILLE
A website based in France, Mascarille is a research tool providing information about tens of thousands of plays and playwrights, from Classical theatre until today. Mascarille allows the search for plays by theme or number of characters. (In French)
Visit the library's web site