NTS is proud to welcome professional artists into its midst to support them on their artistic journey.
Training opportunities are designed to support the development of each individual resident and are created in conjunction with the artist, and the Artistic and Program Directors of both sections. The journey at NTS includes exposure to a wide variety of disciplines, theatrical forms, teachers and coaches. The residencies can culminate in individual projects that will live beyond the artist's time at NTS. Residents come from across Canada, and beyond.
Artistic Leadership residents 2020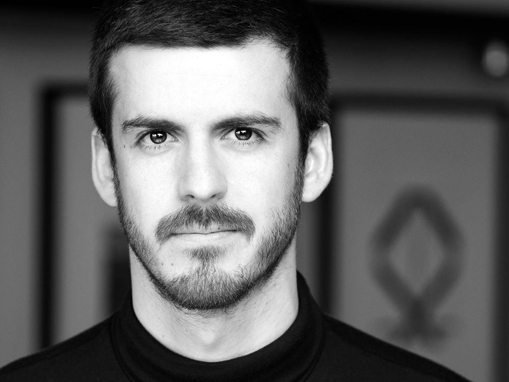 Emile Beauchemin
BMO Artistic Leadership Residency
---
Having graduated from Université Laval with a Bachelor of Arts in Theatre, with a focus on stage direction in 2015, Emile Beauchemin has been bringing together emerging artists through the creation and coordination of several events including Laval University Theater Festival (FTUL) as well as BAM (Bouillon d'art multi /Multi-Art Broth). He has also been involved in the organization of major cultural events such as: Les chantiers / Constructions artistique, LAB QUÉBEC, and Le Jamais Lu Québec. Most recently, he was appointed curator of shows and performances for Mois Multi. Emile is also actively involved with Ex Machina as well as with the Théâtre du Trident. Alongside these activities, the young artistic director focuses on his two companies: Théâtre Astronaute / Astronaut Theater which creates bilingual and multidisciplinary works; as well as on JokerJoker, a nomadic and multidisciplinary site-specific production company.
Jenna Rodgers
Birks Family Foundation Artistic Leadership Residency
---
Jenna Rodgers is a mixed-race Director and Dramaturg based in Calgary, Alberta. She is the founding Artistic Director of Chromatic Theatre – a company dedicated to producing and developing work by and for artists of colour. She is the Dramaturg for the Playwrights Lab at Banff Centre. She is also an arts equity advocate; an active member of the Consent and Respect in Theatre (CART) collective; the Vice President of equity, diversity and inclusion for LMDA; and the Board Chair for Theatre Alberta. Jenna has had the pleasure of dramaturging work at the Kennedy Center, Lunchbox Theatre, Chromatic Theatre and fu-GEN Theatre. Jenna is a recipient of the 2018 Lieutenant Governor of Alberta Award for Emerging Artists.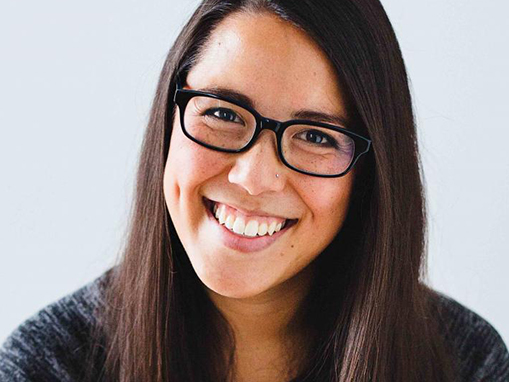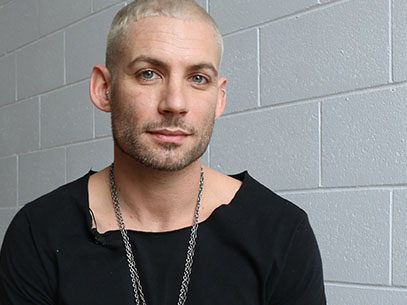 ted witzel
Metcalf Foundation Ontario Artistic Leadership Residency
---
ted witzel is a queer theatre-maker based between Berlin and Toronto. He has worked in theatres in Vancouver, Montreal, Stratford, Ottawa, London, Milan, Stuttgart, Ingolstadt, BadenBaden, and Bad Hersfeld. ted is artistic director of the red light district in Toronto and with the support of the Metcalf Foundation, is currently apprenticing with Antoni Cimolino as assistant artistic director at the Stratford Festival. ted has been an artist-in-residence at Buddies in Bad Times Theatre, Harbourfront Centre and Institut für Alles Mögliche. ted was in the inaugural cohort of York University/Canadian Stage's MFA in directing, and holds a BA from the University of Toronto. In 2016 ted won the KSF Artist of Choice Award. As a director, he most recently co-created and directed LULU v.7 // aspects of a femme fatale at Buddies in Bad Times (nominated for 3 Doras, including outstanding direction and production).
Artistic Leadership residents, 2019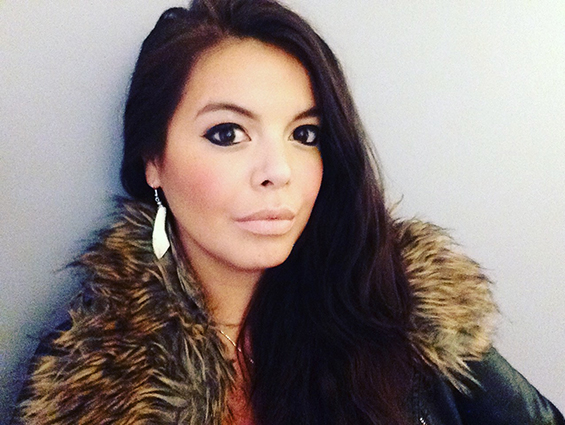 Kim Senklip Harvey
Birks Family Foundation Artistic Leadership Residency
---
Kim Senklip Harvey worked all across Canada, including the national tour of Kevin Loring's Where the Blood Mixes and the world premiere of Corey Payette's Children of God at the National Arts Centre in Ottawa. She is working on her first commissioned play, Kamloopa, which focuses on three Indigenous women's understanding of indigeneity and the journey of reclaiming Indigenous matriarchy. 
In this video, Kim Senklip Harvey is interviewed at the start of her Artistic Leadership Residency. Setting Intention and Identifying Challenges - Residency Year 1

Read more
Mel Hague
Metcalf Foundation Ontario Artistic Leadership Residency
---
Mel Hague is a Toronto based curator and dramaturge. Mel is the Rhubarb Festival Director and Company Dramaturge at Buddies in Bad Times Theatre, and the Artist Development Coordinator and Company Dramaturge at Obsidian Theatre Company. Previously, Mel has worked with Factory Theatre, Banff Centre Playwrights Colony, current performing arts, fu-Gen Asian Canadian Theatre, Eastern Front Theatre, Queer Acts Festival, The Paprika Festival, and Mulgrave Road Theatre. 
In this video, Mel Hague looks back on her Artistic Leadership Residency. Findings, Failures, and Sustaining Change - Residency Year 2
Read more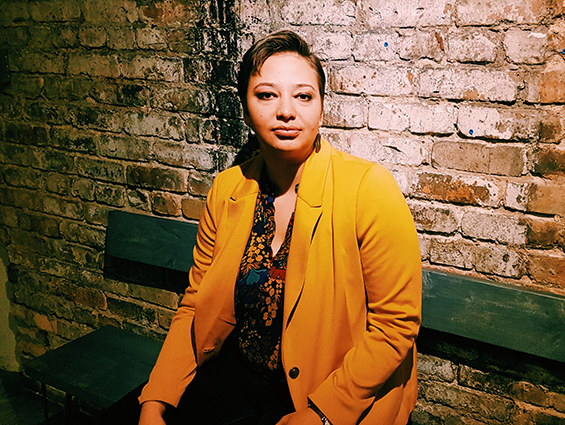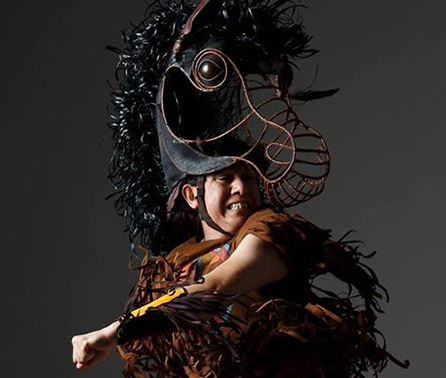 Indigenous Artists in Residence
This two-year program is a responsive and flexible training opportunity offered to established Indigenous artists.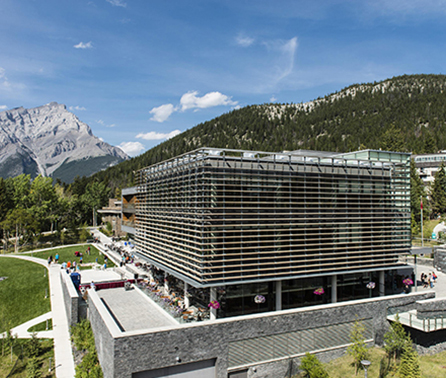 Artistic Leadership Residencies in partnership with the Banff Centre
An eighteen month, part-time residency for emerging artistic leaders who are working to become Artistic Directors at performing arts organizations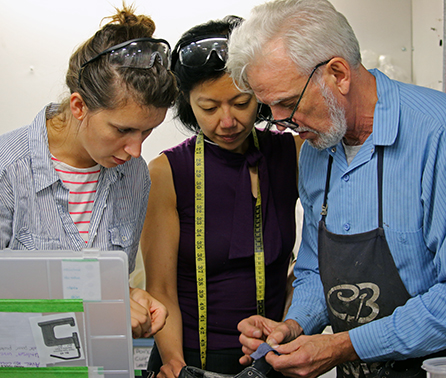 Jenepher Margaret Hooper Design Residencies
Short- and long-term residencies for designers in set, costume, lighting and sound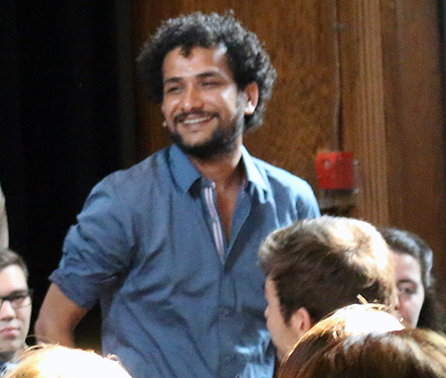 Independent Residencies
Residencies for professional artists who wish to deepen their creative practice through a stay at NTS are available each year. The curriculum will be designed to inspire, challenge and expand the professional artist's range. Curriculum will be created in collaboration with the Artistic Director and program director in conjunction with the resident artist her/himself.