About the residency
Long-term Design Residencies for artists with several years of experience. Design residents are selected by the Program Director.
This residency is possible thanks to a major gift from the estate of Jenepher Margaret Hooper (Set and Costume Design, 1967).
---
Made possible thanks to the support of the Jenepher Margaret Hooper Fund, this residency program aims to promote the educational and artistic contribution of a resident designer who acts as a mentor to the students for a full year. NTS's Set and Costume Design program enjoys a high degree of flexibility in the construction and implementation of its educational curriculum. We believe that a strong program is a constantly evolving program, adapted to the reality and the needs of the arts community. In this spirit, we are looking for a person who can stimulate students' learning and bring an outside perspective on the curriculum to the program director. A new person is selected each year to fill this position. The resident receives a salary for the duration of the residency.
APPLICATIONS ARE NOW OPEN FOR 2023. 
Applications should be sent to info@ent-nts.ca by March 21, 2023, with the subject line "Hooper Design Residency." The application must include (as attachments and in PDF format):
A detailed curriculum vitae (maximum 3 pages)
A letter of motivation answering the following questions:
1. Tell us about your artistic approach and work ethic.
2. What are your motivations for mentoring students?
3. What do you hope to retain from this residency?
4. In your opinion, what are the current issues related to the practice of scenography?
5. Why choose a residency at this point in your career?
Only successful candidates will be invited to interview.
Please note: this residency is not currently available to applicants from outside of Canada.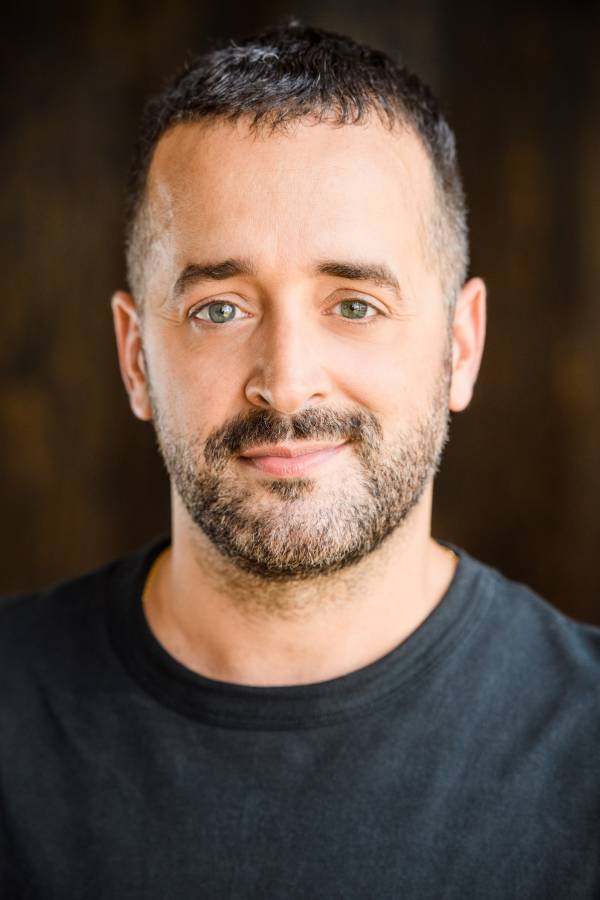 James Lavoie
James is a Montreal-based set and costume designer. Since starting his career in the early 2000s, he has created nearly 100 productions of theatre, circus and dance. In Quebec and Canada, James has collaborated with theatre companies such as the Centaur Theatre, the National Arts Centre, Canadian Stage Company, Productions Juste Pour Rire and Buddies in Bad Times, among many others. His work has been regularly recognized through awards and nominations from the Montreal English Theatre Awards, Ottawa's Capital Critics' Circle and Toronto's Dora Awards. Since 2012 he has been a regular collaborator with the Cirque du Soleil, designing several productions including the permanent resident show Joya in Mexico and Twas the Night Before at Madison Square Gardens in NYC. Through his work with the Cirque and other international circus companies, such as Les 7 Doigts, James' work has been experienced by live audiences in over 20 countries across 5 continents. James holds an MA in Performance: Design and Practice from Central Saint Martins College of Art and Design in the UK.
Structure of the residency
The residency is composed of three distinct components: coaching, ongoing exchange and teaching. The resident would work on one or several of these components, depending on their interests and the needs of the program as determined by the program director.
Coaching component
Encourage 2nd- and/or 3rd-year students in their creative process as they design sets and/or costumes for graduate productions.
Support 2nd- and/or 3rd-year students in the development of their skills in management, leadership and in understanding of their artistic practice.
Provide support during production meetings, fittings, meetings with technical and construction teams, heads of shops.
Collaborate with the program director to promote the pedagogical development of each student.
Educational component
Encourage students to deepen their practice through various means (meetings, readings, workshops, etc.).
Supervise students in a set and/or costume project.
Develop a creative project with the students.
Participate in certain steps of the new candidate selection process.
Ongoing exchange component
Create, in collaboration with the program director, an inspiring project that will promote the creation of ressources which facilitate the students' creative process.
In addition to these three components, the resident set designer is encouraged to:
Share observations on the program on an ongoing basis with the program director.
Develop a personal project whose impact will be transmitted to the students.
Interact with other NTS teaching programs (French and English sections) to promote exchanges and build bridges.
The Hooper Residence is a part-time program over one academic year (September 2023 to May 2024) that requires an availability of 600 hours throughout the year. Several days of availability are required in May/June while the schedule is created, it is at this time that the resident's pedagogical engagements will be determined.
The person chosen must reside in Montreal while fulfilling the hours stipulated in the contract. The fee will be distributed as a salary dispersed over the course of the period of implication.
Candidates must:
Have relevant experience as a set and/or costume designer, in order to be able to share this knowledge with students.
Want to learn and to share their experiences with the NTS community.
Be bilingual.
Diversity in all its forms will drive the sector, and candidates from all backgrounds, communities, orientations and abilities are encouraged to apply.