Art Apart: Spooky
*This video was filmed on May 20, 2020.
About the project
Spooky
Claire and Gillian Clark are real life mother and daughter and live in different cities.  Like so many of us during this moment, they are trying to find meaningful ways to connect while being away from each other.
Spooky is a home video made on Zoom by Claire and Gillian filmed on May 20th, 2020.  They built blanket forts in their respective living rooms and came together on video call to create a story about a Queen and a Princess.  They came together to talk about caring for loved ones as they are sick.  They came together to talk about beginnings, middles and ends.  Spooky is what Claire and Gillian made. Together.
Where Spooky was filmed
Gillian resides Tiohtià:ke/ Montreal and filmed her portion from her living room which is on the traditional land of the Anishinaabe, Huron/Wendat, Haudenosaunee and Abénaki nations. The Kanienkéha:ka Nation are now the caretakers of the land and water in Tiohtià:ke. 
Claire's part was filmed in Gillian's childhood home, which is in Moh'kins'tis/ Calgary.  This home is on the traditional territories of the Treaty 7 region of Southern Alberta.  Treaty 7 includes the Blackfoot Confederacy (Siksika, Kainai, Piikani), the Tsuut'ina, the Îyâxe Nakoda Nations, the Métis Nation (Region 3), and all people who make their homes in the Treaty 7 region of Southern Alberta.
Gillian and Claire are both settlers to these beautiful places and are grateful to all past, present and future stewards of the land.  
---
This project received financial support from the National Theatre School of Canada via the Art Apart program, an emergency fund for emerging artists who are affected by physical distancing due to coronavirus (COVID-19).
About the artists
Gillian Clark - she/her – collaborator/ performer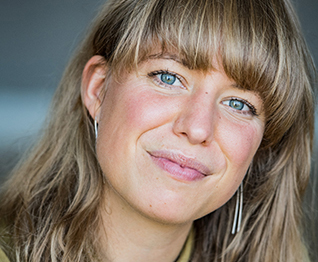 Gillian is a multidisciplinary theatre creator and the artistic co-director of Keep Good (Theatre) Company. She resides in Tiohtiá:ke/Montreal, with a large part of her heart in K'jipuktuk/Halifax. She is a recent graduate of the National Theatre School's playwriting program. Her work has been presented across Canada, England and India. Her plays include: The Ruins (Two Planks and a Passion Theatre), Harmony Mall (Runner-Up for the Playwrights Guild of Canada's 2019 RBC Emerging Playwright Award), Drums and Organs (commissioned by Dalhousie University for the 2018 graduating acting class) and Let's Try This Standing (her touring solo show and winner of Outstanding Performance at the 2017 Summerworks Performance Festival). She has held residencies with Outside the March and 2b theatre.  She is also a two-time nominee for Best New Play at the Nova Scotia Robert Merritt awards.  Upcoming writing projects include The Game and Adventures with Keep Good (Theatre) Company.   
Claire Clark- she/her – collaborator/ performer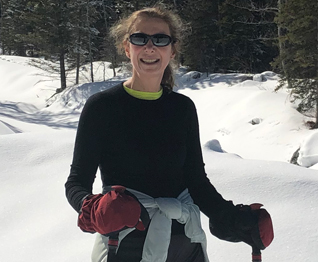 Originally from Grimbsy, England, Claire Clark immigrated to Canada through Pier 21.  She is now a retired teacher based out of Moh'kins'tis /Calgary.  Currently, Claire volunteers singing with Dementia residents in a care facility.  Claire is a lifelong learner. She is part of a group called the''Calgary Association of Lifelong Learners'', which offers lectures and classes to seniors.  She is studying Islam, Canadian Law, is part of an Indigenous interest group, and is taking a series of classes on meditation.  Claire has always been an avid outdoors person.  She enjoys snowshoeing and hiking in the Rocky Mountains.  Claire shares her love of the mountains with her husband Bob, and their three children, Sandy, Peter and Gill.  
Tech support was graciously offered by Bob Clark. Aka. Dad.  He has too many accolades to list. 
Posts in the same category