Art Apart: Sock Song
About the project
In these uncertain times, we wanted to create art that brings people joy. So when we asked ourselves: "What brings us joy? And how can we share this joy with everyone, regardless of age?" We both answered: "Midori Nishikawa." Midori is Martin's 4-year-old niece, and she is the silliest, funniest, most adorable kid we know. Her songs, dances, and make-believe games make us belly laugh and bring us so much joy. Inspired by Midori's "Sock Song," a funny made-up song that was once caught on camera, we wanted to bring that sense of kid wonder to our work. Please enjoy our silly joyful loving gift to you (our audience) and to Midori (Happy belated 4th birthday!).
---
This project received financial support from the National Theatre School of Canada via the Art Apart program, an emergency fund for emerging artists who are affected by physical distancing due to coronavirus (COVID-19).
About the artists
Gloria Mok and Martin Nishikawa are romantic partners first, and creative partners second. Honestly, we are just two cheesy love birds who hoped that this project (our first creative collaboration) would help us stay connected during the pandemic. Gloria animated the story from her home in Mississauga, while Martin composed the soundscape from his home in Whitehorse. Luckily, we still love each other, so that's good I guess. ¯\_(ツ)_/¯
Martin Nishikawa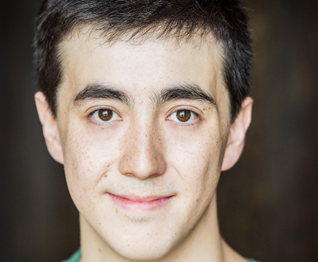 Martin Nishikawa is a Whitehorse born, Sound Designer and Technical Director. A graduate of the National Theatre School's Production Design and Technical Arts program; Martin has worked across Canada including The National Arts Centre, The Blyth Theatre Festival, The Globe Theatre in Regina, The Segal Centre, Banff Centre for arts and Creativity, Gwaandak Theatre and Black Theatre Workshop.
Gloria Mok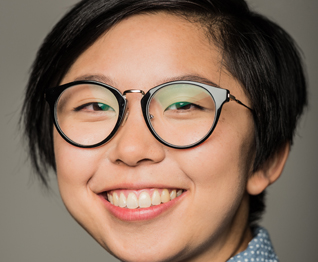 Gloria Mok is a Chinese-Canadian designer, production manager, and playwright from Mississauga, Ontario. She is a founding member of Silk Bath Collective, the creators behind hit trilingual plays Silk Bath, and Yellow Rabbit. She has worked with various companies including Cahoots Theatre, Driftwood Theatre, fu-GEN Asian Canadian Theatre, Native Earth Performing Arts, Roseneath Theatre, SummerWorks Performance Festival, Shakespeare in the Ruff, Soulpepper Theatre, Tarragon Theatre, Theatre Gargantua, Theatre Passe Muraille, Why Not Theatre, and The Globe Theatre in Regina. Gloria is a graduate of The National Theatre School of Canada's Production Design and Technical Arts program.
Posts in the same category