Art Apart: Sen・Nemuri
About the project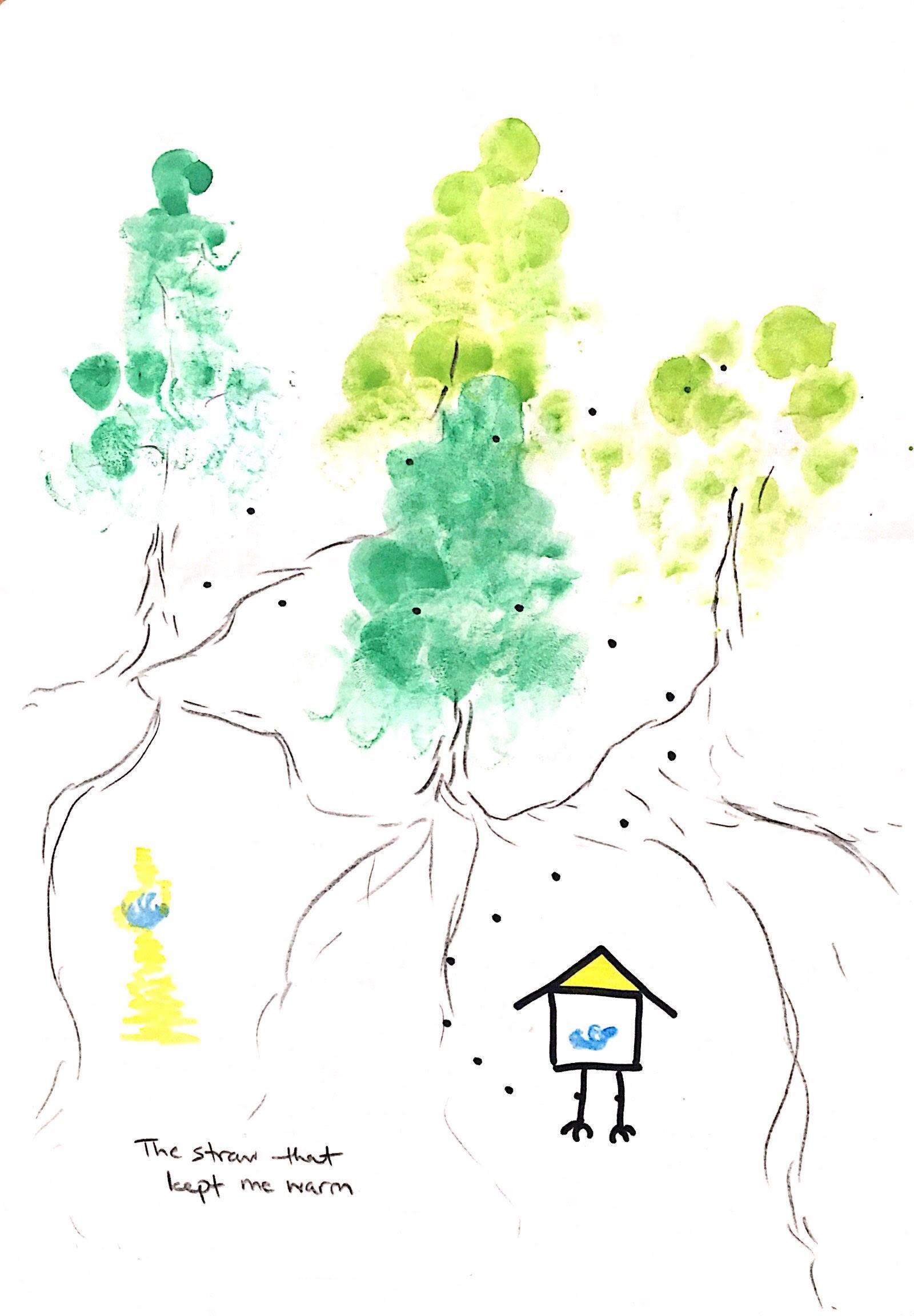 What happens when the ties between generations are broken, buried or lost at sea? Two grandkids connect with their grandmothers overseas. But when the time comes to say goodbye forever, Bug and Stu are thrust into an adventure they could never imagine.
Sen・Nemuri uses English, Polish and Japanese languages, traditional and contemporary music, illustrations, and clowning around to sweep you on a heartfelt adventure. This project for young audiences is recorded as an audio-play, with accompanying images crafted by the playwright. In the Japanese storytelling tradition of kamishibai, children's stories were told in the town square by a storyteller accompanying each scene with hand-illustrated tableaus. Drawing on this tradition, still images were created for each story beat in the play, and presented with the recorded audio to make a virtual kamishibai play.
Synopsis:
Bug and Stu stay connected with their grandparents by talking on the phone. Bug's grandmother is in Poland, and Stu's is in Japan. But Bug's grandma has been talking funny lately- sometimes she forgets who she's talking to! Stu's grandmother has been ill for a while, and Stu has been warned- treat every phone call as if it were the last. One evening the grandmothers tell their grandkids of artifacts their parents brought with them when they immigrated. Bug has an axe, and Stu has a haori. These belonged to their great-great-great-great-triple-great-grandmothers: Baba Jaga and Yamamba, two ancient mythical witches with incredible powers. Are their grandmothers telling the truth? When, through a twist of fate, Bug and Stu find themselves trapped on their apartment rooftop, they find it's difficult to get along while dealing with so many emotions. Stranded, they finally fall asleep. They are woken by a vision in the stars. Yamamba and Baba Jaga are speaking with them! The witches open up a portal that drags Bug, Stu, and their artifacts into an ancient forest world.
Guided by our trusty narrator, we follow Bug and Stu as they reconnect with their ancestors, and receive an important mission: to save the Forest World and all its inhabitants. With the help of the magical axe and haori, Bug and Stu must learn to work together to save the witches.
---
This project received financial support from the National Theatre School of Canada via the Art Apart program, an emergency fund for emerging artists who are affected by physical distancing due to coronavirus (COVID-19).
About the artists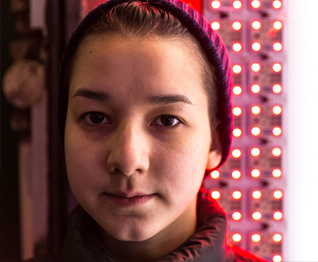 Kanon Hewitt is a projection and sound designer, stage manager, producer, playwright, and performer from Tokyo, Japan. Kanon creates and performs for various international stages including Vancouver, Tokyo, and Los Angeles. Highlights include MTV Japan, ribbon (NAO-TA! Produce), kiseki (Kazunori Kumagai), Camera Obscura (Queer Arts Festival, frank theatre company), and Fragile Forms (PuSh International Performing Arts Festival, MACHiNENOiSY). Kanon creates sensorially engaging and immersive new media with Isadora software. Kanon is a graduate of the University of British Columbia (graduated 2019) and a certified actor-combatant with Fight Directors Canada.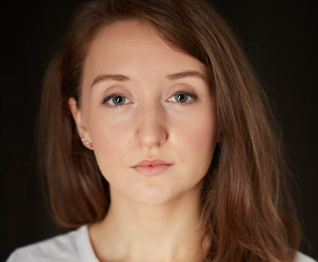 Julia Siedlanowska was born and is currently living as a theatre maker on unceded Coast Salish Territories (Vancouver). She holds a BA in Acting from the University of Wales and works primarily as an actor, director and producer. She is currently the Managing Director and Associate Artistic Director for Theatre Terrific. As a performer and director she has worked with companies such as Pacific Theatre, Arts Club Theatre, Firehall Arts Centre, The Cultch, Alley Theatre, Rumble Theatre (48-Hour Crockpot), Peninsula Productions and Classic Chic Productions. Julia is the volunteer coordinator for the Talking Stick Festival, was a Young Ambassador for the PuSh International Performing Arts Festival, and community liaison for MACHiNENOISY Dance Society's PROX:IMITY RE:MIX, a multimedia dance project for queer youth. In 2017, she participated in Talking Treaties with Jumblies Theatre in Tkaronto, deepening her passion for arts rooted in community building. Julia has translated several works from her mother tongue Polish, to English. She often works with the Vancouver Polish Theatre as a translator, director, actor, and playwright. www.juliasiedlanowska.com
Posts in the same category