Art Apart: Post-Production
Watch Post-Production below!
Watch a Post-Production interview with Alexandra Lord, Cameron Carver, and Jac Cooper below!
About the project
Forced confinement inspires the mind to theorize the possibilities of existence. Layers of reality we are not built to comprehend, incurring an existential crisis, echoing in an empty room. We've become attached to our comfortable, mundane lives, blissfully unaware of the answers that lay directly in front of us, or closer yet, within us.
"Post-Production" seeks to explore what lies behind the drawn curtains we've grown accustomed to. How do we continue on a quest for answers that cannot be found? Why are we persistent?
This piece was inspired by a phenomenon called Truman Syndrome derived from the fear that we are the star of a television show being watched by millions. Inspired by "The Truman Show" directed by Peter Weir, we follow the character Lincoln as he discovers the truth about his life. What lies beyond the halls of his constructed reality? "Post-Production" takes place the moment after Lincoln leaves the LED lit studio. He slowly peels away the veil of existence, one layer at a time, embracing whatever "reality" turns out to be, learning to embody uncertainty.
Often playful in its examination of the human condition, utilizing poetry, choreography, eccentric editing techniques, and exploring the parallels with what many are calling a Global Awakening. Is this Pandemic an opportunity to wake up from our sleep-walking state, to examine whatever "this" is? Even if we could solve the paradox of life ⎯ what then?
---
This project received financial support from the National Theatre School of Canada via the Art Apart program, an emergency fund for emerging artists who are affected by physical distancing due to coronavirus (COVID-19).
About the artists
Alexandra Lord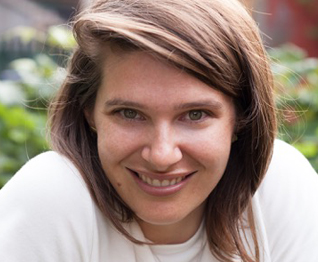 Alexandra Lord is an emerging eco-scenographer. She strives to build environments and construct characters that propose alternative realities which encourage audiences to believe in change. She aspires to do this work through design but also through community engagement, inspiring us to imagine and act for a climate positive future. Alexandra Lord studied costume and set design in the bilingual program at The National Theatre School of Canada where she began cultivating a preference for recuperating, reimagining and repurposing materials in her work, creating from a place that takes into consideration the human relationships with ourselves and others within diverse environments. She is particularly drawn to collaborative projects that demand a discourse that transcends difference, engaging in the liminal space of gender, race, and socio-economic definitions. She is also a recent graduate of the Soulpepper Theatre Company Academy where she was mentored by Lorenzo Savoini in dramaturgical design practices. Alexandra Lord is a co-founder of Triga Creative. Through harmony and disruption, Triga creates extraordinary live experiences. Applying an autonomous, collaborative model that values the sustainability of people, planet and profit, Triga is able to design for any scope, always at the human scale.
Cameron Carver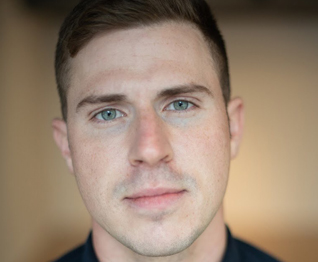 Previously As Director/Choreographer: No Place Like Home (Camden People's Theatre), Little Mermaid (Theatre Royal Bath- UK Theatre Award 2018), The Addams Family, The Wizard of Oz, Sweet Charity (St. Lawrence College), Never Swim Alone (Alma Tavern). Previously As Choreographer or Movement Director: Cabaret (Grand Theatre), The Curious Voyage Canada/UK (Talk is Free Theatre), La Strada (UK Tour), Spring Awakening (Redgrave Theatre) Manhattan Parisienne (The Other Palace with Alain Boublil), The Trojan Women (Bristol Old Vic). Upcoming (Choreographer): Cabaret (Grand Theatre- Canadian Tour), Alice in Wonderland (Bad Hats/Soulpepper). Website: www.cameron_carver.clinkom Instagram: cam_carv Comments
Posts in the same category