Art Apart: Monica vs. The Internet
This show will be performed live on Zoom, on June 4, 2020, 8:30 PM ET. All spots are now booked. 
About the project
One Filipina. Thousands of racist internet trolls. One deep dive into the comment section. Award winning Filipina storyteller and accidental comedian Monica Ogden sheds light on activism in the age of the internet, mixed-race identity, and why white feminism is like Lays chips. From Lilang's immigration (Grandma in Illocano), her mother's rise to stardom as Miss Kapuskasing, to navigating racist internet comments as a feminist YouTuber, Monica finds herself in the reality of intergenerational trauma, and coming to terms with how it affects the lives of the Filipina women who raised her. Monica vs. The Internet is a multimedia storytelling stand-up show that will leave you in tears, both the laughy kind and the heart ones.
Join the award-winning creators KP Dennis and Monica Ogden for a live community talk back after the viewing of Monica vs. The Internet: Tales of a Social Justice Warrior. In this talkback we will be prioritizing BIPOC voices, reflections, and questions and speaking to our experiences of being BIPOC creators on tour, and in theatre in "Canada". Please be advised Monica vs. The Internet has a longer content warning list than you may be accustomed to seeing, due to the nature of vitriol and oppression on the internet. This list of content warnings is available at the beginning of the recorded show, and you are welcome to step away and mute anytime you need to. Let's take care of each other, and we will hold space for you at the end of the show.
Content Warnings: discussions of racism, sexism, misogyny, anti-blackness, anti-indigeneity, colonization, anti-asian sentiment, racist slurs, ableism swearing, rape/rape culture, intergenerational trauma, PTSD, brief mention of death
Credits
Written and Performed by Monica Ogden
Directed and Co-created by K.P. Dennis
Photos by Sortome Photography
---
This project received financial support from the National Theatre School of Canada via the Art Apart program, an emergency fund for emerging artists who are affected by physical distancing due to coronavirus (COVID-19).
About the artist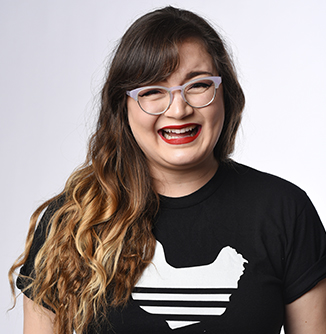 Monica Ogden (she/they) is an award winning disabled Filipina, Polynesian, British storyteller, actor and comedian. Her Lilang migrated to Kapuskasing ON from Santa, Illocos Sur, Philippines in 1966, and Monica and her family are uninvited visitors in the unceded territories of the Lekwungen and WSANEC peoples. Her solo show Monica vs. The Internet: Tales of a Social Justice Warrior ( ★★★★★ Winnipeg Free Press, ★★★★★ Saskatoon Star Phoenix) directed by K.P. Dennis toured 6 cities across Canada in the summer of 2019, was the co-runner-up for the TD Fringe Forward Award at the Vancouver Fringe Festival, and was presented at Second City Toronto in November 2019. She is one part NickelPumpernickel (★★★★ Edmonton Journal) and a member of ColorQoded, a QT2BIPOC artist collective. She is an anti-racist activist and public speaker, past guest panelist at Sche'chulth: Decolonizing the Arts in Victoria (Primary Colours), Emerald City ComicCon, and the creator of Fistful of Feminism on YouTube. She holds a BA with distinction in Gender Studies from the University of Victoria. Her newest co-production 100 YT GUYS IN AN HOUR will be created as part of the Incubator projects at the Belfry Theatre, and the Tremors Festival with Rumble Theatre.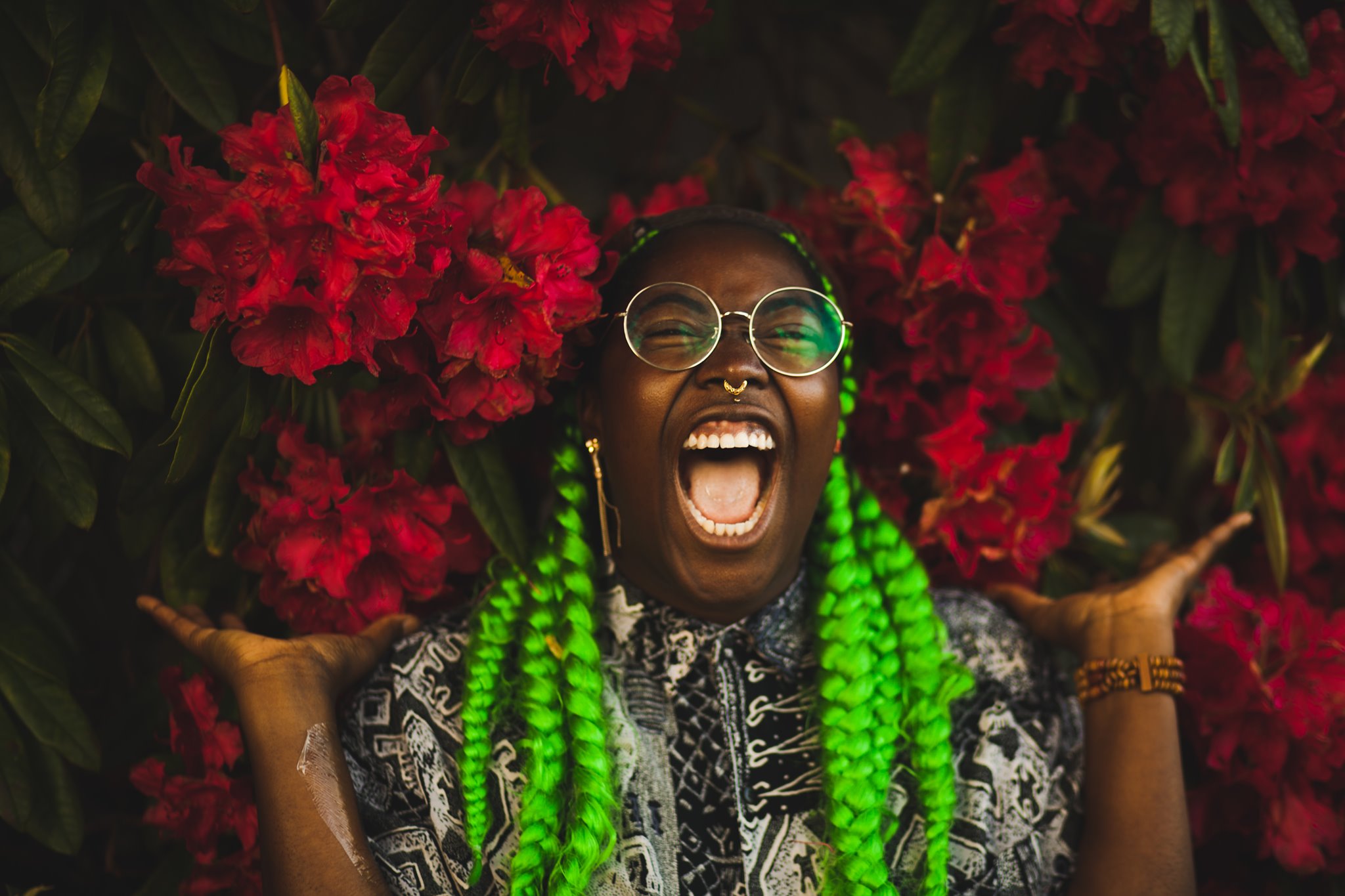 K.P DENNIS (they/he) (the artist formerly known as Ann-Bernice Thomas) is a black, trans-masculine, multi-disciplinary artist, producer, director, and activist. They were the 2016 Youth Poet Laureate of Victoria and are currently the artistic director of COLORQODED, QTI2POC arts collective. In 2017 they were the recipient of the VACCS Community Recognition Award, and they just finished a cross Canada tour with their critically acclaimed shows, Monica vs. the Internet & LUBDUB.
Posts in the same category