Art Apart: Make Me An Alleycat
About the project
Make Me an Alleycat is a step-by-step guide to make your own adventure, developed by Keshia Palm with wheels from Claren Grosz to create a digital community arts project where individuals are invited to share stories and locations with their community during this time of social distancing. It is a way to be together while apart. To be social while distant. To have meaningful contact without touch. And of course, to go for a bike ride with your friends!
Alleycat races are unsanctioned bicycle races. This project keeps most elements of the alleycat, throws in storytelling, and scraps the race part. Using the Make Me an Alleycat email template, you will create a one-of-a-kind bike route generated by 10 of your friends. They pick the location, you go for the ride. Each stop has a story behind it, and on this alleycat, you get to listen in. The template works with all methods of transportation — whether on feet or on wheels — and you can even use Google Maps Street View to take your adventure totally digital. When you're done, you can submit your manifest (alleycat lingo for a list of checkpoints) and voice memos to makemeanalleycat@gmail.com. You can also head to keshiapalm.com/alleycat to explore them all. Make Me an Alleycat is a collection of little journeys, and a window into secret worlds.
---
This project received financial support from the National Theatre School of Canada via the Art Apart program, an emergency fund for emerging artists who are affected by physical distancing due to coronavirus (COVID-19).

About the artist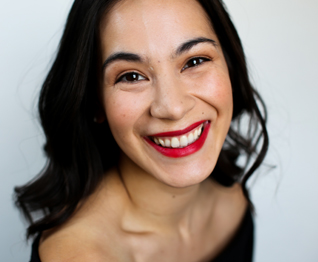 Keshia Palm is a Toronto-based Asian-Canadian settler from Treaty 6 Territory who seeks to expose, challenge and dismantle systems of oppression by creating thoughtful and inclusive art and spaces. Her primary practices are directing, dramaturgy, performance, and social media producing. She has developed and performed new works with companies across Canada and is the dramaturge for a number of works in development by BIPOC, queer, women and trans artists. Keshia is a playwright in this season's Hot House Lab at Cahoots Theatre. She was the dramaturgy intern at Cahoots Theatre and a Factory Foreman for the 2018/2019 season. 
 
Keshia co-created, designed and directed shadow girls with Claren Grosz, a queer love story scored entirely with overhead projector art. Select performance credits include: The Cherry Orchard (Modern Times); Lieutenant Nun (Theatre SKAM, SNAFU, Puente Theatre), FEARLESS (fu-GEN). Directing: Big Queer Filipino Karaoke Night! (Tales from the Flipside), Tangled (Groundswell Festival). AD: Beautiful Man (Factory Theatre), Athabasca (Convergence Theatre, Next Stage), The Winter's Tale (Shakespeare in the Ruff).
Posts in the same category