Art Apart: Just Across the Causeway
About the project
A rendition of 'Just Across the Causeway' by Natalia Bushnik in the form of a radio play. The story follows four sisters growing up on Cape Breton Island, and explores how life sends them in different directions, and how a tragic loss brings them back together. The play examines themes of cyclical trauma, motherhood, prejudice and ignorance in small-town living, and the complicated bonds of sisterhood. 'Just Across the Causeway' is mostly in choral narration, with original song and composition played on the mandolin (written by Kathleen Welch, and played by Andrea Meister), and staged with movement-based storytelling.
---
This project received financial support from the National Theatre School of Canada via the Art Apart program, an emergency fund for emerging artists who are affected by physical distancing due to coronavirus (COVID-19).
About the artists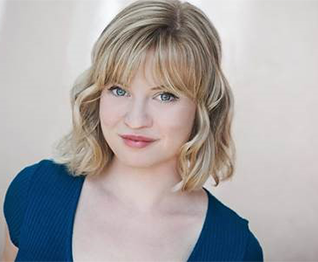 Natalia Bushnik (Actor, Playwright, Director)
Natalia (she/her) is a theatre and voice artist, and Dora Mavor Moore Award-nominated playwright. She is Co-Artistic Director of KAIROS Theatre. Select credits : The Bathtub Girls (KAIROS Theatre); the voice of Candy on CBC Comedy's animated series peopleWatching (Canadian Screen Award for Best Webseries) and the voice of Dyme in the animated feature film, Wish! (Cannes Film Festival). She received a B.F.A. in Acting from the University of Windsor. Additional training includes the Saratoga International Theatre Institute, the Stratford Summer Academy Program, and OpenJar's Musical Theatre Intensive in NYC. She strives to create experimental theatre experiences that address morally grey territories and audience complicity. You can follow Natalia's additional work at kairostheatrecollective.com.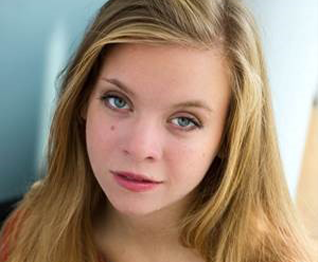 Kathleen Welch (Actor, Music Composer)
Kathleen (she/her) is an actor, singer, and co-founder of OPIA Theatre Collective, where she originated the roles of Catherine in Widow's Wedding Dress and Clara in Fermata. A graduate of the University of Windsor's B.F.A. Acting program, some favourite roles of Kathleen's include Dean Witherbottom in To A Degree : An Orwellian Musical Comedy (Eli Pasic), the Mouse/Swallow in Thumbelina (Enchantment Theatre), Blanche in A Streetcar Named Desire (OPIA Theatre), and Maggie in Dancing at Lughnasa (University Players). When not acting, Kathleen spends her time playing piano, singing with various bands, and writing music.                       
Andrea Meister (Actor, Musician)                       
Andrea (she/her) is an actor/musician and artist educator based in Toronto. Previous credits include the workshop of Just Across the Causeway (Kairos Theatre), To a Degree: An Orwellian Musical Comedy (Eli Pasic), Thumbelina (Enchantment Theatre). Andrea is a proud graduate of CAP 21 (NYU) Summer Musical Theatre Certificate Program, and the B.F.A. Acting Program at the University of Windsor. Andrea's grandparents emigrated from Germany and spent their first few years on the east coast so it has always been a dream to work there and see what they saw.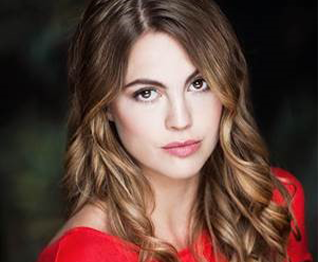 Holly DeJoseph (Actor)              
Holly (she/her) is an actor creator residing in Toronto, Ontario where she attended the University of Windsor Bachelor of Fine Arts acting program along with her sisters in Just Across the Causeway. Holly is interested in all aspects of devised and movement-based theatre and is a proud member of ACTRA Canada. Theatre credits : Just Across the Causeway (Kairos Theatre); Dancing at Lughnasa (University Players); The Drowsy Chaperone (Edinburgh Fringe). Film Credits: From Friend to Fiancé (Hallmark Channel); Pluto-Boy (Pluto Films). Holly is an avid knitter/fibre artist.      
 Jonathan Brown (Audio Design)                                      
Jonathan (he/him) is a Francophone musician, composer, and sound designer. He has produced and edited multiple works for emerging musicians across Toronto. Theatre credits include playing the live music for Enchantment Theatre's Thumbelina, and Three Little Pigs. Jonathan's musical influences include Bob Dylan, Levon Helm, and David Gilmore. 
Posts in the same category