Art Apart: Ghost - Return to Mourning
About the project
If you were presented with an opportunity to write a letter to death, what would you say?  
Ghost: Return to Mourning is an experimental exploration of death, balancing autobiographical sentiment with external pressures regarding the healing that often needs to take place. It encourages viewers to ruminate on memories and divulge hidden truths to help us face darkness within ourselves when it comes to overcoming inauthenticity and accessing vulnerability. This vulnerability is achieved, through challenging the shame we are taught to cultivate, as a means of healing, in an effort to honour the difficult and often conflicting emotions of losing our loved ones.  
Ghost incorporates aspects of lyrical storytelling, using multiple media such as poetry, spoken word and music. Death is a relentless part of life that unites people cross-culturally. This play assesses this cross-cultural phenomenon and reveals it as a tool used to separate us from relating to others. Ghost takes the audience on a journey of self-reflection in pursuit of coming to terms with loss, grief, and healing.   
---
This project received financial support from the National Theatre School of Canada via the Art Apart program, an emergency fund for emerging artists who are affected by physical distancing due to coronavirus (COVID-19).
About the artist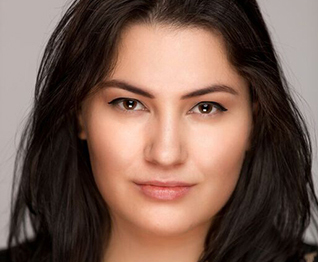 Deedra Salange Ladouceur is a Calgary-based Métis artist fascinated with all media of storytelling; including acting, singing, podcasting, puppetry, writing and stand-up. Her desire is to gain experience in all platforms of expression, propel Canadian diversity with theatre and inspire self-acceptance. She knows the courage to tell your own story comes at a high cost of vulnerability. Likewise empathy is needed to listen to others. It is her wish to rouse the empathy and courage necessary to allow those stories to come to fruition. She believes we each have our own story to tell and looks forward to not only telling her own, but also helping conduct other stories to the public's eye.  
Nick Bohle- Musical Director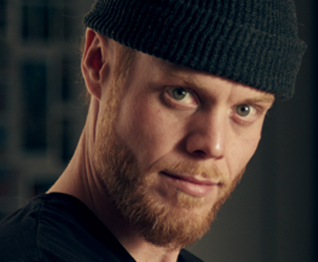 Nick Bohle is the owner and founder of HatChap Productions Inc. a narrative and commercial media production company, based in Lethbridge, Alberta. He is also an Alberta-based professional film, television and theatre actor, a music and music video producer, a composer, musician and an intrepid filmmaker. Some notable acting credits include: "Tribal" (Season 1, Episode 8, APTN - Directed Ron E. Scott), "Secret History of the Wild West" (APTN - Directed by Julian Black Antelope), "AT&T Direct - NFL Sunday Ticket" - US National Commercial, the role of Stanley Kowalski in "A Streetcar Named Desire" (Theatre Outré - directed by Jay Whitehead -  2019), and the role of Darry in "The Outsiders" (Storybook Theatre - directed by Karl Sine). In May of 2016 Nick travelled to Dublin, Ireland to perform as an actor and composer in the tantalizing and award-winning play, "Montparnasse" by Erin Shields and Maev Beaty (Theatre Outré - directed by Jay Whitehead) at Trinity College's Players Theatre. Furthermore, Nick is a Storyhive alumni and was awarded a $10,000 Storyhive grant as project lead in November 2018 to produce and direct a music video for local rock band, DEAD ARMY who he continues to work with as a musician and producer. More recently Nick was a mentor for the Community Stories pilot program through Telus and CSIF.
Nick is a graduate of both the Art Institute of Vancouver's Professional Recording Arts program (2010) as well as a graduate of the University of Lethbridge's Dramatic Arts - Performance, Directing and Creations streams (2016). In 2010 he was a dialogue editor, foley artist and final mixdown engineer for the 2010 VIFF "Most Popular Canadian Film," "Two Indians Talking" directed by Sara McIntyre. More recently, Nick was a field recordist and contributing sound engineer for the multi-award-winning experimental short-film, "Spider" directed by Blake Evernden (2016). Furthermore, Nick was also lead sound designer and field recordist for another award-winning comedic short film called "A Wink or a Smile" also directed by Blake Evernden (2018). Currently, Nick is in post-production as lead sound designer for another suspenseful Evernden dark-comedic-short titled "Rationale," set to head on the festival circuit in summer 2020.
While film, television and media arts are a big part of Nick's journey, so-to is music production, creation and exploration. Nick has been playing, composing and performing music for almost 20 years and as such he has a wealth of knowledge regarding production, the effect and the influence of music in media arts. Notably, his most recent single "Dreaming of the Moon" is featured in the television series "Abracadavers" currently available on the Fantasy Network, Amazon Prime and iTunes. Nick also has a 2016 full-length grunge-rock album titled "Shed the Dread" under the pseudonym "Credo" which has had multiple songs licensed or provided to multiple Alberta-based short films. It is also available on his site, www.nickbohle.com. 
While Nick is a creative gent that wears many hats, hence his company, HatChap Productions Inc, he is also experienced in sales as a former supervising agent at American Income Life Insurance Co. His experience in sales has led him to source private investments in his own company allowing him to refresh and update his film production and audio production studio. Nick is an exceptionally versatile creator, performer and producer who is eager to expand and evolve as a creator. 
Finally, Nick is also the vice-president of the Lethbridge Independent Film Society (LIFS). The society works closely with local and regional organizations, initiatives and creators to provide opportunities for education, experimentation, dissemination and cultivation of the film-related media arts. Nick has been instrumental in acquiring sponsorships and building vital networks between LIFS and other media and film organizations like CSIF (the Calgary Society of Independent Filmmakers), AMAAS (Alberta Media Arts Alliance Society), IMMA (Independent Media Arts Alliance) and more. He leads by example and is determined to bring professional award-winning films to Southern Alberta and help evolve the industry towards a prosperous and inspiring future. 
Marshall Vielle (Natay'ao'tako)- Director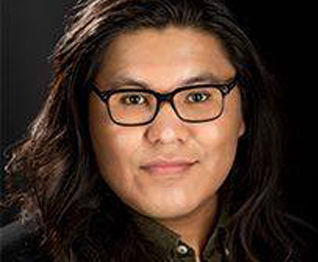 Marshall is an Indigenous Actor, Director, Podcaster and Drag Performer from the Kainai Nation in Southern Alberta. He is a recent graduate from the University of Lethbridge where he received his Bachelors of Fine Arts, specializing in Theatre Performance. He is especially interested in using theatre for community development, having been involved in various projects both locally and internationally aimed at using artistic practices to encourage social change. Marshall is the recipient of the 2018 Theatre Calgary Stephen Hair Emerging Actor Award and an Artist-in-Residence at Trickster Theatre.
Kai Hall- Stage Manager/Technician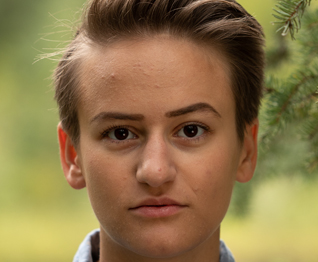 Kai Hall is a multi-disciplinary theatre artist, who explores expression through many mediums.  As a stage manager, they enjoy supporting the creation and growth of new works, and forming safe spaces for creativity to flourish.  Previous works as a stage manager include Our Canada, Our Story with Action Dignity and Arts Commons, and Kaahsinnoniks with Making Treaty 7. They would like to thank Arts Apart for their support for this rendition of 'Ghost' - Return to Mourning.
Posts in the same category