Art Apart: Focus
About the project

Focus is a solo auditory experience. We struggle as a society to spend time alone with ourselves and self-reflect. We live in a world full of distractions. Now, during this epidemic, our hunger for connection is more than ever. We rely on our screens - consuming media to distract us from the present, waiting for the vibrations of validation and the craving of authentic communication. What does it actually take to put your phone down and be still?
---
This project received financial support from the National Theatre School of Canada via the Art Apart program, an emergency fund for emerging artists who are affected by physical distancing due to coronavirus (COVID-19).
About the artists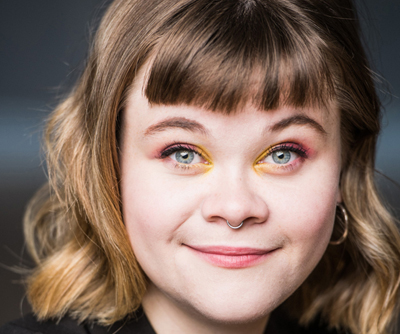 Angelica Schwartz - she/they - director/creator - is a director and collective creator born on Treaty 1 Territory (Winnipeg, MB), where they founded Happy/Accidents. A recent graduate of The Directing Program at the National Theatre School, Schwartz is now based inTiohtiá:ke (Montreal, QC). Drawing on their background in technical production and their passion for storytelling, Schwartz is devoted to creating an authentic connection between performer and spectator. Whether across distances through online platforms or in the intimacy of live, theatrical experiences, Schwartz is determined to create a sense of community in our highly digitalized era. Schwartz has had the pleasure of working with Jonathon Young, Jackie Maxwell, Marcus Youssef, Anita Rochon, Sarah Garton Stanley, among others. Schwartz is a Technical Production graduate of Studio 58 in Vancouver, BC. 
Upcoming projects: participation in The Green Rooms of the Cycle - Climate Change, a NAC/FoldA partnership; and Haven, which will be presented at FoldA in June.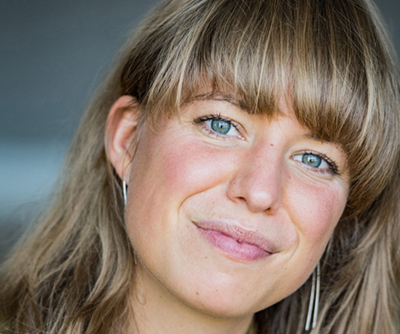 Gillian Clark - she/her - writer/collaborator - is a multidisciplinary theatre creator and the artistic co-director of Keep Good (Theatre) Company. She resides in Tiohtiá:ke/Montreal, with a large part of her heart in K'jipuktuk/Halifax. She is currently in her graduating year of The National Theatre School's playwriting program. Her work has been presented across Canada, England and India. Her plays include: The Ruins (Two Planks and a Passion Theatre), Harmony Mall (Runner-Up for the Playwrights Guild of Canada's 2019 RBC Emerging Playwright Award), Drums and Organs (commissioned by Dalhousie University for the 2018 graduating acting class) and Let's Try This Standing (her touring solo show and winner of Outstanding Performance at the 2017 Summerworks Performance Festival). She has held residencies with Outside The March and 2b theatre.  She is also a two-time nominee for Best New Play at the Nova Scotia Robert Merritt awards.  Upcoming writing projects include The Game for the New Words Festival and Adventures with Keep Good (Theatre) Company.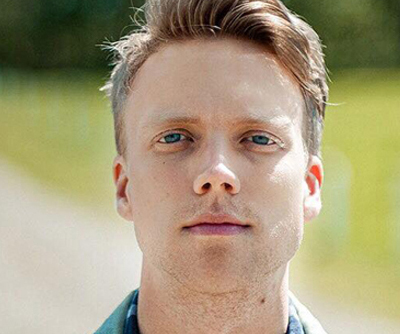 Evan Rein - he/him - sound designer/creator - is a sound designer and actor. Recent sound designs include: FourPlay, Anon(ymous) (Studio 58), Centurions (Evergreen Cultural Centre), Tea Time with Anxiety (Xongos Arts Club). Evan has also worked as a Foley artist and musician for Spinning You Home (Spinners Collective) and The Skin of Our Teeth (Studio 58). Aside from sound design, Evan is also an actor. Theatre credits include Peter Pan (Carousel Theatre), The Hobbit (Globe Theatre), East Van Panto: Snow White and the Seven Dwarves (Theatre Replacement), Chimera, Freedom '56, As You Like It, 42nd Street, Zoetrope (Studio 58). Film/TV: Upload (Amazon), Valley of the Boom (National Geographic), Heartland (CBC), Sacred Lies (Facebook), Zoey's Extraordinary Playlist (NBC) and Blue Hour (Muskrat Pass Productions). Up next, Evan is off to work on the new Netflix series Pieces of Her. Evan is a graduate of Studio 58.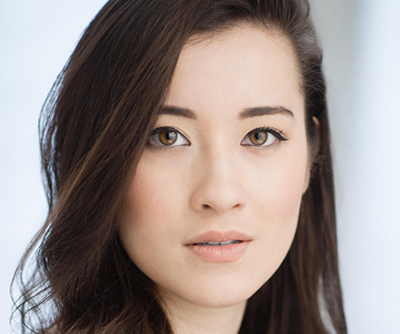 Stephanie Wong - she/her - voice over/creator - is a Hong Kong born, Vancouver-based multidisciplinary theatre artist. Since graduating Studio 58's acting program in 2017, she has established her career in Vancouver as an actor, set designer, and is emerging in the field of directing and devising. She has toured as a performer across Canada and the US, and has worked with various Canadian companies, highlights including the Arts Club, Urban Ink, Green Thumb Theatre, Theatre Replacement, Electric Company Theatre, Western Canada, Gateway Theatre, Zee Zee Theatre, Solo Collective, and Touchstone. During her time at Studio 58, she was the recipient of the Jennifer Wade Family Endowed Scholarship (2017 peer voted) for showing the most kindness and caring towards others, the Earl Klein Memorial Scholarship (2016) for demonstrating generosity of contributions to her ensemble, and the John F. Parker Scholarship (2015) for demonstrating exceptional promise in her field. 
Posts in the same category