Art Apart: Cosmonaut Number One
This project was performed live online on May 15. You can watch a recording below. 
About the project
Initially written to be a stage production for the recently postponed 2020 Montreal Fringe Festival, this solo bio-drama will take you on a journey with the first man in space, Yuri Gagarin. Experience Gargarin's world view change as he goes from Soviet loyalist to global icon. In this time of growing nationalism, his story is both a celebration and a warning about the power of community. This is the rise and fall of Yuri Gagarin.
This playful retelling explores what it means to be a theatre creator in the age of COVID-19. It has been directed, rehearsed, and designed, entirely through video conferencing.
This work-in-progress was developed with Playwrights' Workshop Montreal through the Young Creators Unit.
IG and FB: @RubberTreeMedia
Twitter: @Rubber__Tree
---
This project received financial support from the National Theatre School of Canada via the Art Apart program, an emergency fund for emerging artists who are affected by physical distancing due to coronavirus (COVID-19).
About the artists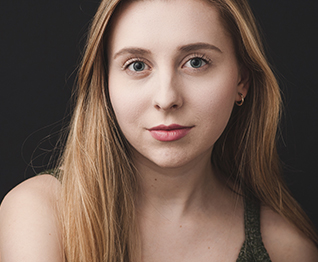 Director: Olivia Woods
Olivia Woods is a recent graduate of Concordia's Theatre Performance program. Olivia aims to create connection and community through her acting, teaching and directing work. She is curious how we can nurture these values while we practice physical distancing. Acting credits include: Cause and Effect (Hey Lady Productions), When Memories Have Us (The Segal Centre), The Blood Countess (Revolution They Wrote), Linge Sale (Other Coast Theatre), and The Riot Ballet (Jump Current + Working Group Theatre). Assistant directing credits include: Encore (Tableau d'Hôte), Blue Stockings (Persephone Theatre), and Lion in the Streets (Concordia University). This is Olivia's first time directing over Zoom!

Performer and Playwright: Calder Levine
Calder Levine is an actor/producer who runs Rubber Tree Media, an emerging company. Part theatre group and part film producer, its recent short film Sin Eater was nominated as a finalist in the 100-Hour Film Race. Calder Levine's notable acting work includes performances in Mathias et Maxime (Xavier Dolan); Rock On, Dude! (Best Foreign Film - Chicago Reel Shorts); and Genius, a podcast play adaptation of Sherlock Holmes. Levine says, "I was initially drawn to the elements of the Gagarin story that read like a legendary myth. After endless hours of research about this oft-forgotten icon, I wanted to explore a fictionalized retelling that spoke to today's audiences about the themes of vocation, social identity, and life's lift-offs and landings."


Production design: Annalise Peterson-Perry
Annalise Peterson-Perry is a Montreal-based theatre practitioner and recent graduate from Concordia University's Theatre and Development program. Having worked in theatre and film for close to ten years, Annalise is interested in multiple avenues of creating and supporting great storytelling. Recent credits include: Stage Manager for Blue Stockings (Persephone Productions), Assistant Sage Manager for It's A Wonderful Life (Geordie Theatre Gala), Apprentice stage manager for Measure for Measure, and Much Ado About Nothing (Repercussion Theatre), Stage Manager for Underbelly (Concordia Collective Creation), Assistant Director for Learned Ladies (Concordia), Wardrobe Mistress for Mamma Mia!, and The Hobbit (Globe Theatre Regina), Wardrobe Dresser & Stitcher for Shrek the Musical (Globe Theatre Regina), and Assistant Designer for Becket Shorts (Concordia One Act Festival). Annalise is having tremendous fun exploring what it means to design while social distancing and could not be more grateful to be working with such a wonderful and dedicated team! Annalise is ready to blast off!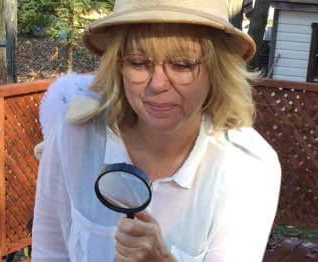 Production design: Joanne Kinnear
Joanne Kinnear is new to the behind-the-scenes theatre... uh ... scene. Her experience includes going to plays in which Calder is involved and making Halloween costumes for Calder and his sister Emmy. She has been known to sport her own creations as well. She enjoys creating things out of her hoarded stash of craft supplies. Her hobbies include collecting things that other people see as trash and actually collecting other people's trash. But seriously, she works as a daycare educator.

Light Design: Caite Clark
Caite Clark is a community engaged theatre artist working in Tiohtià:ke/Montreal. She is the coordinator and resident lighting designer of the Acts of Listening Lab; a centre for oral history performance bringing to life stories that matter into the public sphere. Theatre and circus work in Montreal includes directing TOMORROW (Hooks and Crooks for Centaur's Wildside Festival/Montreal Fringe), as well as lighting design for Specktacle avec un <<K>> (dir. Maja Maletković and Anna Vigeland), Blue Stockings (Persephone), Seminar for Contemporary Circus Creation (Concordia University), and The One (Hopegrown Productions). She has also been an artist in residence with the VAV Gallery, creating puppets from repurposed materials with Concordia's Centre for Creative Reuse. Caite holds a BFA in Theatre & Development from Concordia University.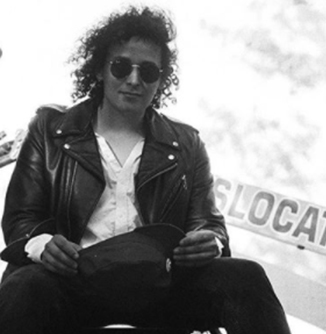 Sound Design: Marc-Antoine Legault
MarxTwain is a Montreal-based activist, sound designer and musician. Concordia graduate (BFA major in Electroacoustics and minor in Human Rights), the comrade has had the privilege of being involved with several productions performing at Montreal's Centaur Theatre including Spring Awakening and Punk Rock. MarxTwain is thrilled to be collaborating with so many talented artists and fellow John Abbott College Professional Theatre graduate Calder Levine on Cosmonaut No. 1.
---
With support from Playwrights' Workshop Montréal through the Young Creators Unit.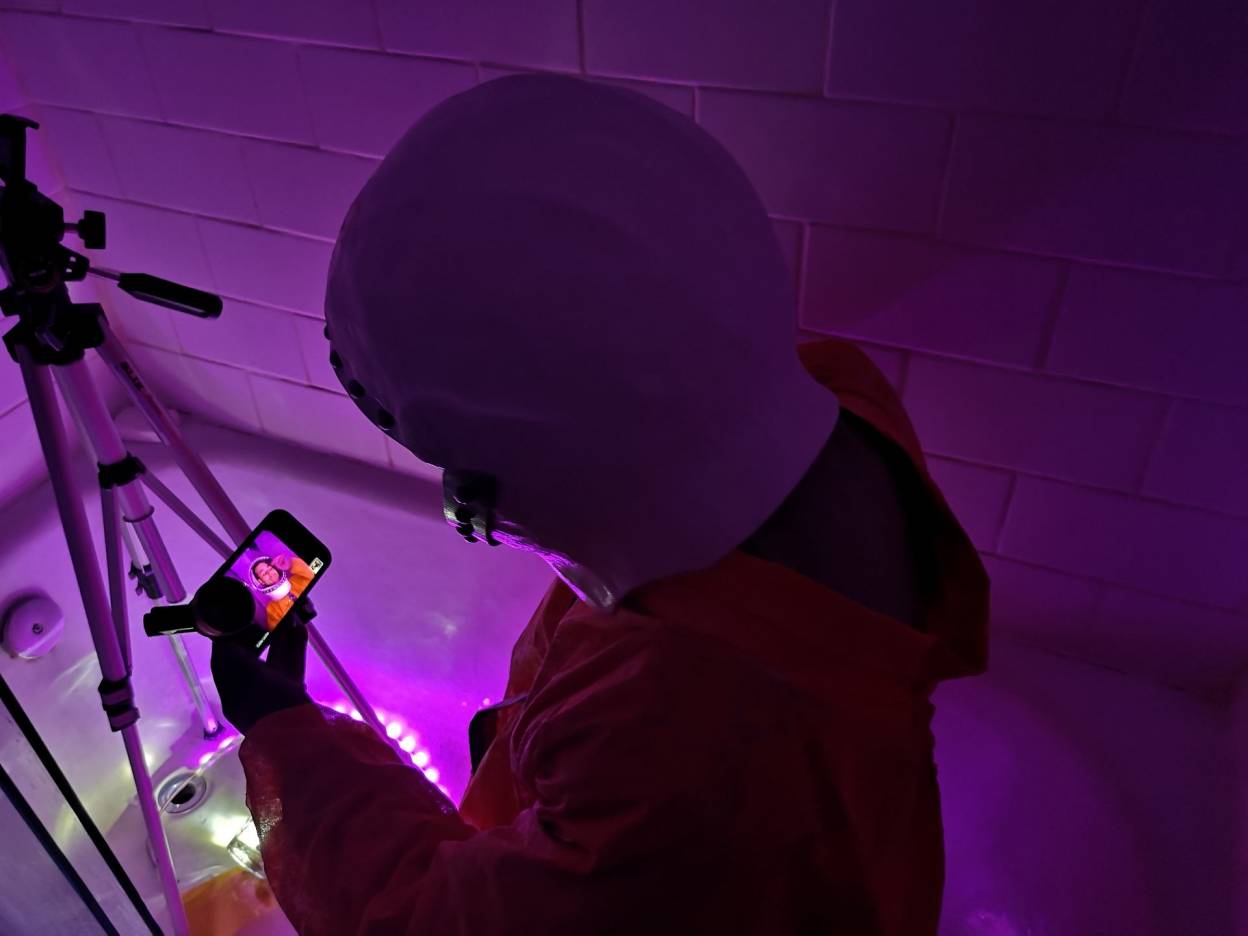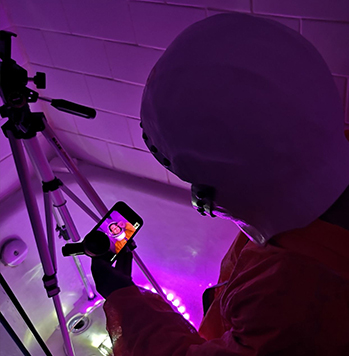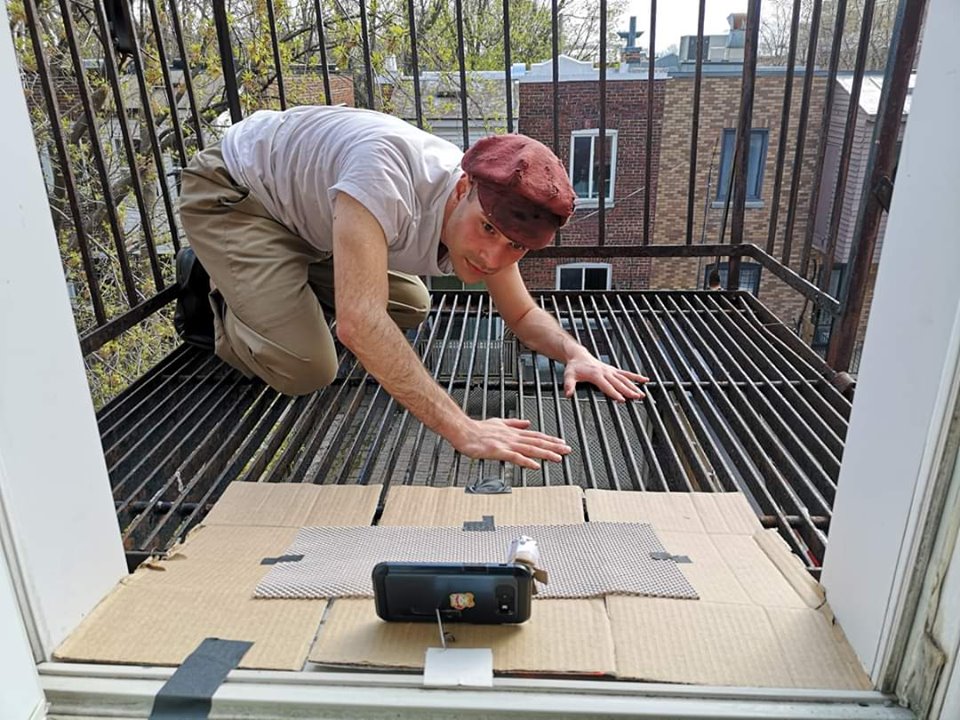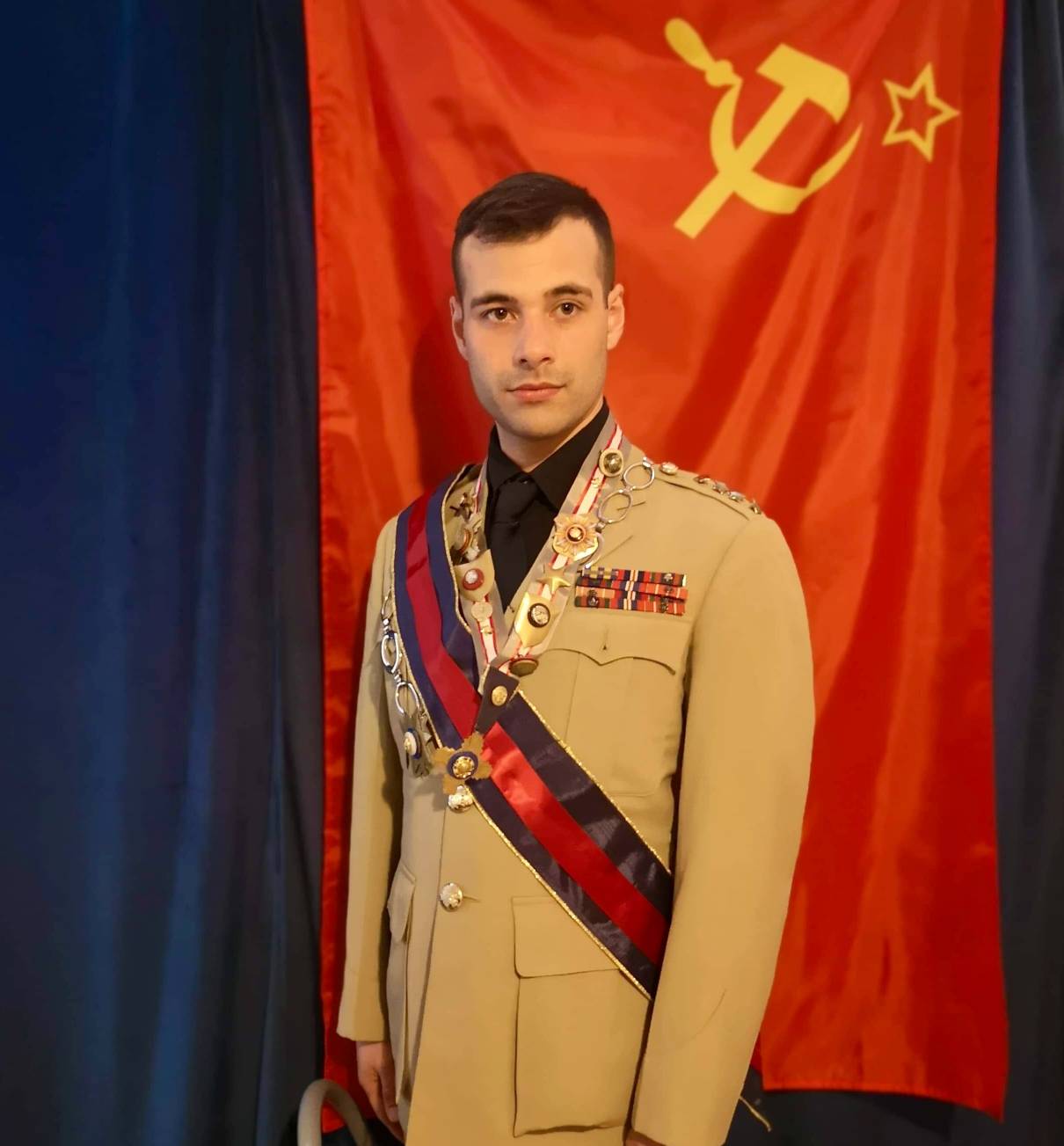 Posts in the same category