Art Apart: bàba
About the project
In various cultures, it is believed that moths are the souls of loved ones returning to visit from the spirit world. But when one fears their grief, it can be easier to forget those longing to be remembered. A luna moth arrives to awaken the memories of his past life, warding off the fear that threatens to leave him forgotten. bàba is a journey that brings life to the ordinary, in tribute to an extraordinary life.
---
This project received financial support from the National Theatre School of Canada via the Art Apart program, an emergency fund for emerging artists who are affected by physical distancing due to coronavirus (COVID-19).
About the artists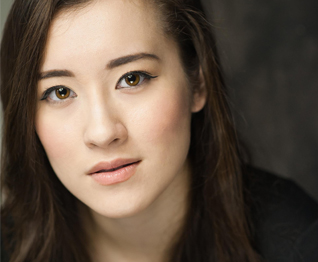 Stephanie Wong (she/her) is a Hong Kong born, Vancouver-based theatre artist. Since graduating Studio 58's acting program in 2017, she has established her career in acting and set design, and is now emerging in the field of directing and devising. She has toured as a performer across Canada and the US, and has worked with various Canadian companies. Company highlights include the Arts Club, Urban Ink, Green Thumb Theatre, Theatre Replacement, Electric Company Theatre, Western Canada, Gateway Theatre, Zee Zee Theatre, Solo Collective, and Touchstone. During her time at Studio 58, she was the recipient of the Jennifer Wade Family Endowed Scholarship (2017), the Earl Klein Memorial Scholarship (2016), and the John F. Parker Scholarship (2015).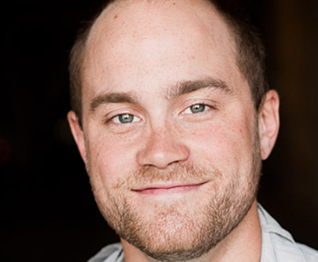 Ryan Alexander McDonald is an actor, director, producer, writer, cinematographer, camera operator, photographer, editor, projection designer, sometimes fight choreographer, and now stop-motion animator. His diverse skill set, enthusiasm, and quick problem-solving capabilities make him an irreplaceable asset on any production. He also co-owns and runs The Art Left Creative Group, a digital content creation company working with companies such as: Telus, Bard on the Beach, Studio 58, and the Vancouver International Film Festival.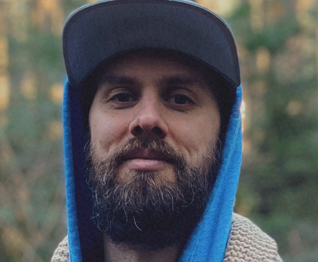 Ben Elliott is a composer, sound designer, multi-instrumentalist, musical director, actor and writer living in Vancouver, BC. Ben's music has been featured nationally as the theme song for CBC's Sounds Like Canada, as well as on CBC Television, where he scored the comedy group Human Town's comedy special. Recently, Ben arranged and musical directed The Beatles version of As You Like It at the Royal Manitoba Theatre Company and also at The Citadel. He is set to musical direct that show again at Chicago Shakespeare and Milwaukee Repertory Theatre, whenever theatre gets up and running again. 
---
bàba (previously titled Yuanfen) is a theatre piece developed by Stephanie Wong as part of her graduate project at Studio 58. The show initially centred on a young woman confronting her fear of moths in order to face the grief of her deceased father. She looks to the ordinary items in the room to escape into the extraordinary memories of her childhood, all while trying to escape the swarms that chase her throughout her dreamscapes. She must find the courage to face the things that scare her, and the father she grieves.

Based on Wong's own process of grief and escapism, as well as her innate fear of moths, the original production involved the use of design elements and puppetry to achieve the surreal and fantastical settings of the show. bàba serves as a sensory exploration on how nostalgia and imagination can be endowed to ordinary objects in order to bring memory to life. While this exact show could not be recreated from the limited confines of her home, Wong teamed up with other Studio 58 graduates to explore how they could create across distance to create a new kind of magic. With the cinematography skills of Ryan Alexander McDonald, and the musical talents of Ben Elliott, they have social distanced their way through the production of this film. Using paper, beads, old clothes and toys, they have sought to make the ordinary extraordinary in this stop-motion tribute.
A big thanks to the following for their contributions to this project: Jessica Wong, Matthias Falvi, Jeremy O'Driscoll, Alex Kirkpatrick, Shanae Sodhi, Cristi Wong, Teo Saefkow, Heather Barr, Zoe Bellis, Mason Temple, David Bloom, Wendy Gorling, Bruce Kennedy, Daniel Dolan, David Hudgins, Kathryn Shaw, Studio 58, and The National Theatre School of Canada.
Posts in the same category