Art Apart: apartment twenty one
About the project
Does our living space restrict us beyond its structural limits? apartment twenty one is a reflection on loneliness and its relationship to the space we live in. Through the use of costume and landscape this project explores the home as an extension of the self and looks at how we carry our private life with us as we move through the world. apartment twenty one is an ode to tiny studio living during a time of global isolation.
---
This project received financial support from the National Theatre School of Canada via the Art Apart program, an emergency fund for emerging artists who are affected by physical distancing due to coronavirus (COVID-19).
About the artist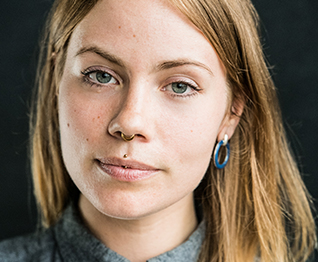 Joline Rath is a costume designer, seamstress, and multidisciplinary artist currently residing on Vancouver Island. Her training and work experience covers a wide range of areas including pattern drafting and draping, gymnastics apparel design, furniture upholstery, and constructing costumes for companies such as Disney and the Metropolitan Opera House. A recent graduate of The National Theatre School of Canada's Set & Costume Design Program, Joline studied under Christine Neuss and worked as a cutting intern for costume designer Mérédith Caron on a production of Les 3 Sœurs at Théâtre du Nouveau Monde. She plans to continue her training by apprenticing as a costume cutter and aspires to learn more specialized techniques such as millinery, shoe making, and textile dying. Always interested in combining the technical with the creative, Joline's hands-on skills and understanding of how things are made inspires and refines her artistic work.
Posts in the same category