Art Apart: And So I Stand
About the project
When our dad passed away in 2017, we were tasked with the job of sorting through his home. In the garage, covered in dust, we discovered the beautiful past of our great-grandmother, Catherine Buckaway. These boxes contained the story of a woman who was diagnosed with polio when she was 18. In an old, unorganized garage, laid the history of a strong woman whose poetry is published in over fifty countries. 
Today, it feels more relevant than ever to find the love in times of uncertainty and fear. We acknowledge that science keeps us alive, but love is what makes life worth living. Throughout this project, we want to help others find the love, the light, and the grace in trying times. We spent the past two months reading through boxes of poems, short stories, scripts, and journal entries to collect the pieces of our great-grandmother's past, bringing to life a story of resilience.  
We would like to share the first draft of our writing. Jackie and I are grateful for anyone that takes the time to read our script. We would appreciate any feedback, which can be submitted through the Google Form below. Thank you for being a part of the process. Enjoy! 
---
This project received financial support from the National Theatre School of Canada via the Art Apart program, an emergency fund for emerging artists who are affected by physical distancing due to coronavirus (COVID-19).
About the artists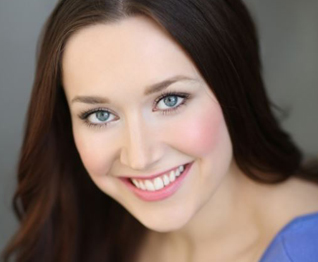 Jacqueline Block is a Saskatoon based performer from Saskatoon. She graduated from the University of Saskatchewan with a BFA: Acting and from the Globe Theatre Conservatory. She is a recipient of the 2015 SATA for Outstanding Emerging Artist. Performance credits include: The Penelopiad (Ferre Play Theatre); Elf: The Musical, Jane in Pride and Prejudice, Mary Poppins, Olive in The 25th...Spelling Bee, Mary's Wedding (Persephone Theatre); Mamma Mia, The Little Mermaid, Much Ado About Nothing (Globe Theatre); Comedy of Errors, As You Like It, Hamlet, Merry Wives of Windsor, J. Caesar, Midsummer Night's Dream (Shakespeare on the Saskatchewan); Displaced (Ground Cover Theatre); The Frenzy of Queen Maeve (Bzzt! Trap Door Theatre). Choreography credits include: Cabaret (Greystone Theatre); As You Like It, Much Ado About Nothing (SOS). Jackie is a proud co-producer with Ferre Play Theatre (@ferreplaytheatre). This is her first time writing a play and is so proud to collaborate with her sister on this special story!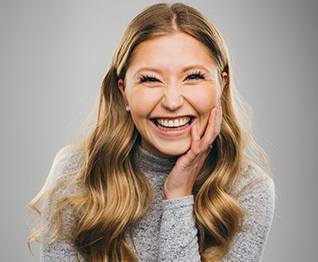 Rachelle is an actor, singer, and dancer based in Saskatoon. A graduate from the University of Saskatchewan, Rachelle holds her Bachelor of Fine Arts Honours (Drama) and Bachelor of Education. She was also a recent SATA nominee for Outstanding Emerging Artist. Credits include: Elf the Musical, Pride and Prejudice (Persephone Theatre), With Glowing Hearts (Dancing Sky Theatre), The Dream Catchers (Charlottetown Festival), Sally Bowles in Cabaret, The Illusion, and Les Belles-Soeurs (Greystone Theatre). Rachelle sends all her love to her friends and family. She can't wait until the day she embraces them again.  
Posts in the same category