Art Apart: An Evening of Canadian Musical Theatre
This project was performed live on YouTube on May 15. You can watch a recorded version below.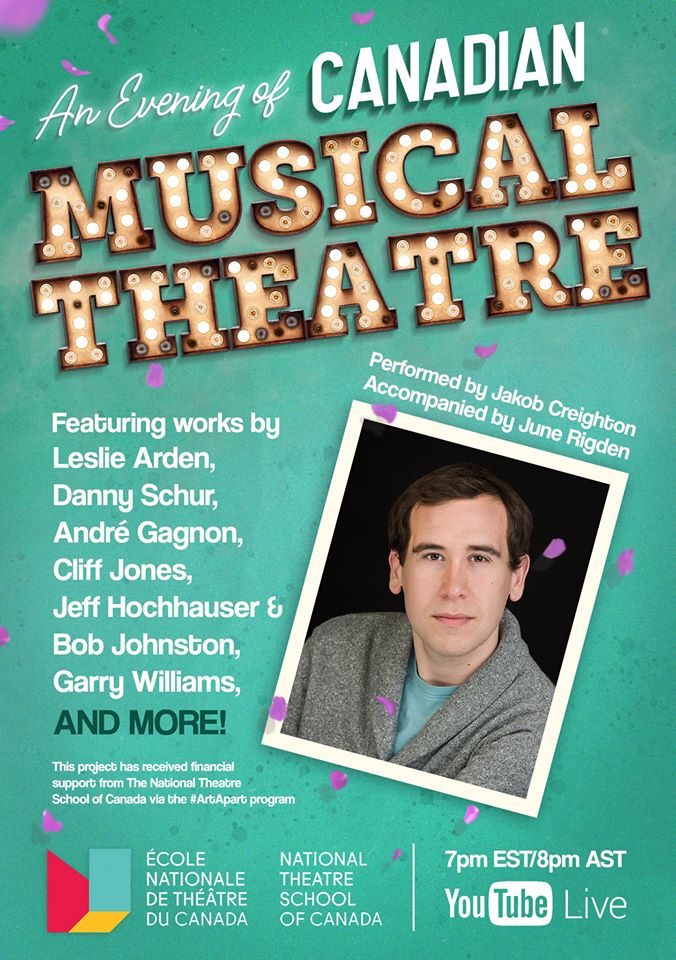 About the project

A concert featuring exclusively Canadian musical theatre solo repertoire and classical vocal works in both official languages. Jakob will perform with a pre-recorded accompaniment from June Rigden, Dartmouth-based pianist and music educator. 
---
This project received financial support from the National Theatre School of Canada via the Art Apart program, an emergency fund for emerging artists who are affected by physical distancing due to coronavirus (COVID-19).
About the artist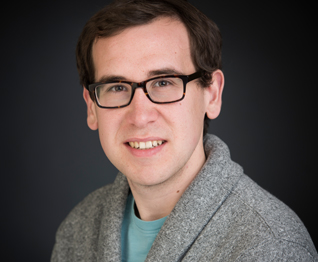 Jakob Creighton is an actor, singer, and writer. Originally from Halifax, Nova Scotia, he is now based in Toronto. He holds a Bachelor of Music in Classical Voice from Université de Moncton (Class of 2018) and is currently studying musical theatre performance at Randolph College for the Performing Arts. Most recent stage credits include: David Herold/Ensemble in Assassins (Whale Song Theatre, 2019), Giorgio/Chorus in The Gondoliers (Opera NS, 2019), Bob Cratchit/Ensemble in A Christmas Carol (Atlantic Ballet, 2018), Dr. Fine/Dr. Madden in Next to Normal (Saints Alive Theatre, 2018), and Valentine/Ensemble in Mary Poppins (Capitol Theatre, 2018). TV/Film credits: Jay Karen in Surface Tension (Surface Tension Prod., upcoming). Jakob is also a published author. His historical fiction novella For King and Country is available through Amazon. He is currently represented by The Cassidy Group in Halifax. 
Posts in the same category