Plays to go: Festive Readings
Do you have a passion for theatrical discoveries or looking for a particular work? The Bleviss Family Library has over 100,000 plays in English and French from around the world, including nearly 6,000 unpublished texts, a remarkable collection of books on costume and fashion, and a large number of press releases on artists who make theatre here and abroad.
A few classic and contemporary Christmas reading suggestions from the library.
---
From one of in-yer-face foremost playwright, comes this hilarious one-act play where Miracle on 34th street meets South Park's comical irreverence: quite the opposite of family-friendly fare. In a London warehouse, two men stop an intruder who is convinced that he is an Elf and must be freed in order to rejoin Santa and save Christmas. Things escalate quickly about promised Power Rangers, ex-wives and Christmas Spirit special powder. Everyone's sanity is under pressure at this time of year…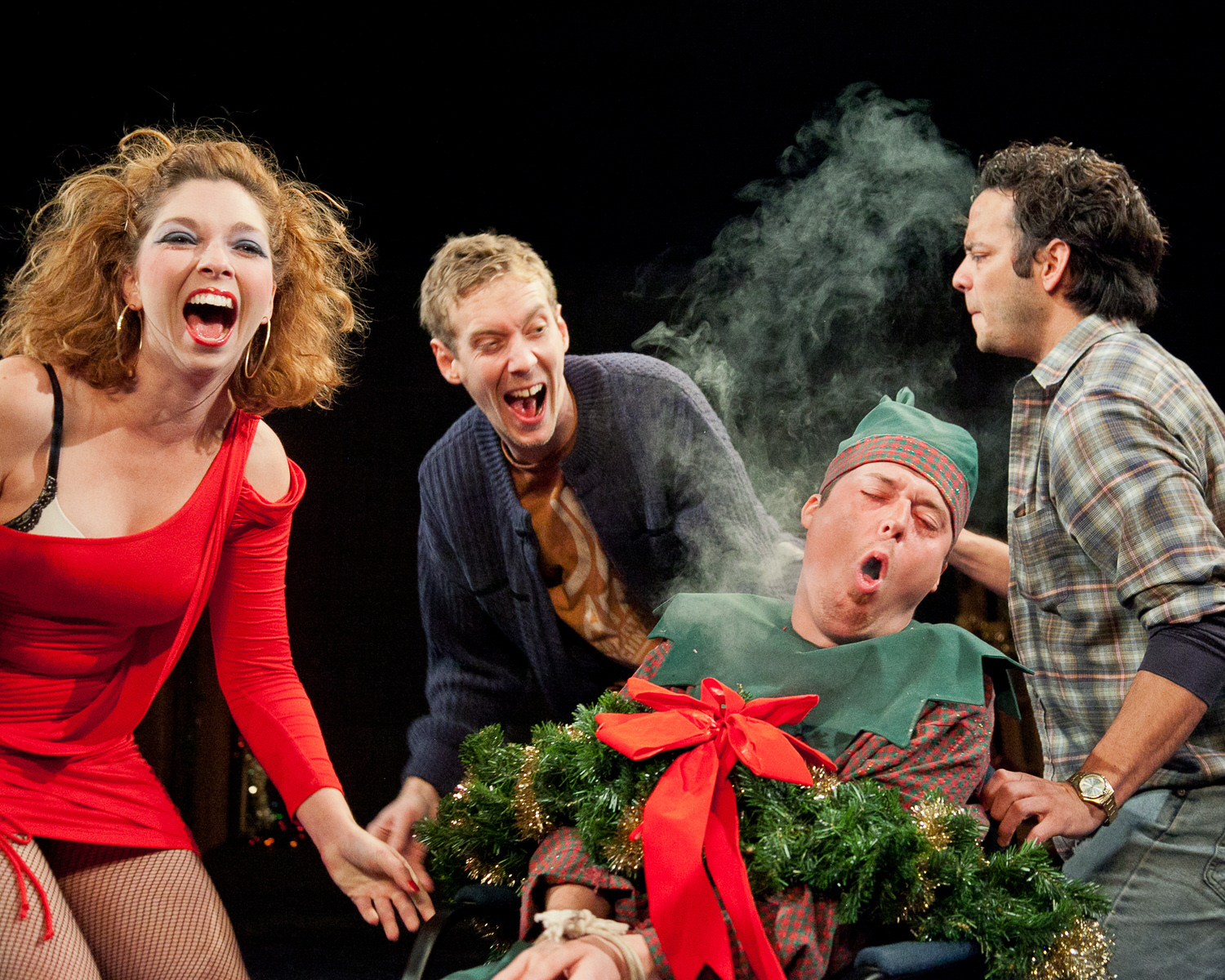 Raven Bonniwell, Dylan Meyers, Jared Mason Murray, and Nathaniel Mendez in The Night Before Christmas by Anthony Neilson, performed at Theater Alliance in 2012. Photo credit: C. Stanley Photography

A Civil War Christmas, an American musical celebration by Paula Vogel
Pulitzer-Prize winner Paula Vogel brings us this ambitious drama filled with hymns, holiday music and spirituals of the period, showing the United States in one of their darkest episodes. The play presents us both fictional and historical characters, alive with crisp and elegant dialogue. Set on a chilly Christmas Eve, it taps into seasonal themes of community and hope with humour and heart.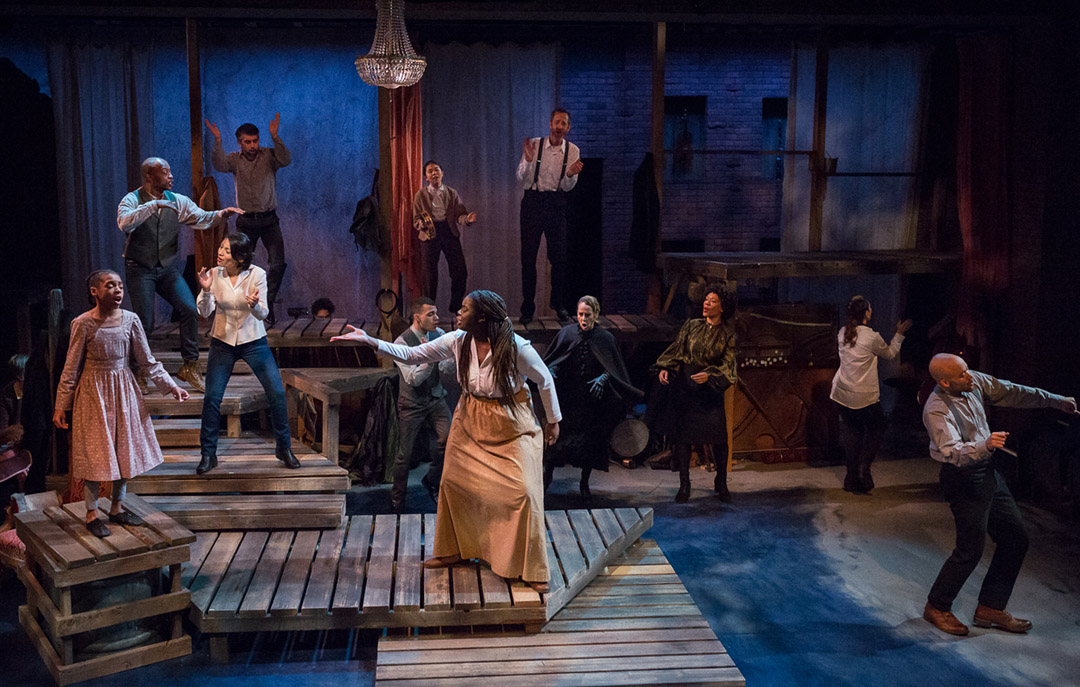 The cast of A Civil War Christmas at Artists Repertory Theatre, photo by Owen Carey, 2016

Hiro Kanagawa gives us a rollicking sci-fi adventure for kids at Christmas. Brother and sister Josh and Jennifer are coping with the disappearance of their father the year before. Instead of going to their relatives as their mother had planned, they set out to Stanley Park to have a ceremony to honour their father's memory. But the weather becomes a terrifying Pineapple Express and the children are rescued by the "displaced" Skookum Pete, who brings them to a fantastic bunker (complete with his Christmas Spirit Processor!) There, the children undergo a journey about coming to terms with their dad's passing. As the playwright himself puts it in the introduction: this play is a Christmas love letter to all children and their families and to the jewel of a park that crowns the city of Vancouver.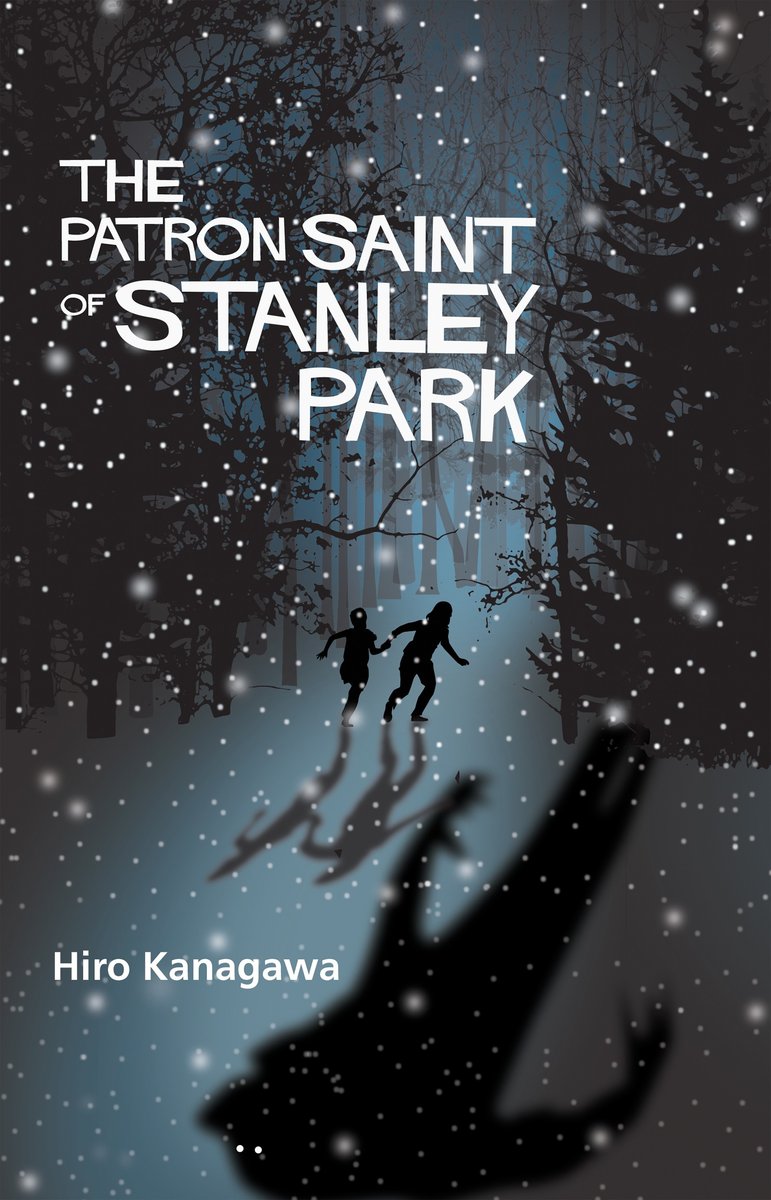 The patron saint of Stanley Park by Hiro Kanagawa, Playwrights Canada Press, 2014

A Norm Foster Christmas: Ethan Claymore's Christmas, Dear Santa, The Christmas Tree and Bob's your elf
A collection of delightful kind and warm-hearted comedies especially for the holidays by one of Canada's most popular playwrights.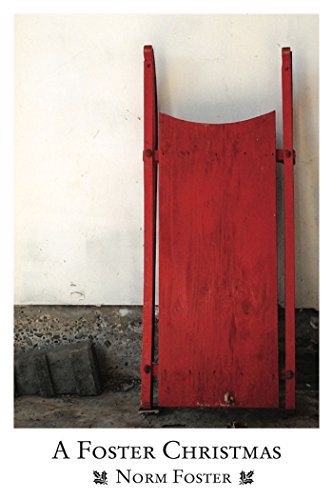 A Norm Foster Christmas by Ethan Claymore, Playwrights Canada Press, 2009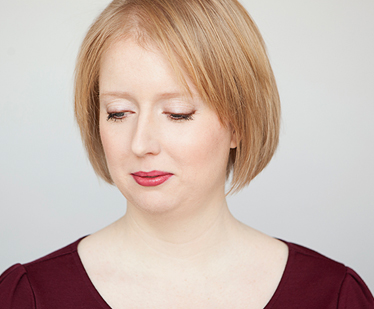 Assistant librarian at the NTS Famille Bleviss Library, Marie-Claude Verdier is responsible for developing its collection and researching for unpublished texts by emerging authors of colour as well as authors from First Nations communities and Inuit and Métis communities.
---
Subscribe to the newsletter. Never miss a post - they'll come straight to your inbox!
Posts in the same category