Five plays to read for a not-so-white Christmas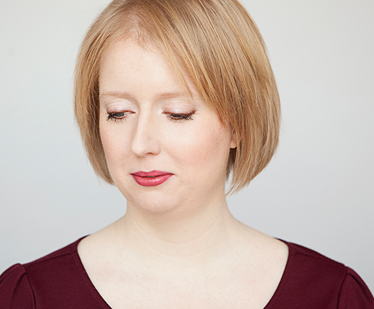 Marie-Claude Verdier is a library assistant at NTS's Bleviss Family Library, where she is responsible for developing the collection and seeking out original texts by emerging writers and by authors from First Nations, Inuit, Metis, and other diverse cultural communities.
Before I give you my 5 suggested readings, I'd like to address the question of ''what is diversity?''
It's a question that is trendy but tricky, because the concept is variable in scale and can simultaneously mean differences from majority culture – implying a certain sense of minority or exclusion – and also all the facets of the mosaic that make up our society.  Diversity (a portmanteau word encompassing issues of religion, origin, sexual orientation, and gender identity, among others) is at the heart of society because it is what society itself is made of. Recognizing this fact is problematic. Visibility and representation of diversity will be the critical issues as we move forward.
Theatre is a powerful medium to reach out to individuals and to a community at the same time. It allows us to raise one voice above the noise, to have an intimate experience within a collective space. Art offers a platform for identity affirmation and for recognition of uniqueness. And yet, the theatre (and art in general), while it can deliver a message and depict a reality, especially a little-known or minority reality, has no obligation to be didactic or educational. The theatre presents characters who are often fragile and fallible, and who are not spokespeople for any given cause. It would be a mistake to think that the pieces proposed below are for minorities and are therefore only addressed to that group. These plays deal with delicate subjects in pertinent and nuanced ways and are therefore for everyone, because they refuse the commonplace and speak instead of desire, imagination, intelligence, and humour – in short, the humanity in each of us.
The Baklawa Recipe written by Pascale Rafie (Écriture dramatique, 1987)
1960s Quebec juxtaposed with contemporary society seen through the immigrant lens. Two young Lebanese women emigrate from their homeland to start new lives in Ville-St-Laurent. Forever bound when they marry two Canadian-born Lebanese brothers, they struggle to integrate the traditional female roles of their close-knit community with the emerging face of the independent woman of the feminist movement. The mothers and their first-generation Canadian daughters personify the challenges of living between two worlds: one shaped by their cultural origins and the other by their adopted home. Two generations of women, their joys and complexities, as warm and sweet as Baklawa.
Jabber, written by Marcus Youssef (Acting, 1992)
Like many outgoing young women, Fatima feels rebellious against parents she sees as strict. It just so happens that she is Egyptian-born and wears a hijab. When anti-Muslim graffiti appears on the walls of her school, Fatima transfers to a new school. The guidance counsellor there, Mr. E., does his best to help Fatima fit in, but despite his advice she starts an unlikely friendship with Jorah, who has a reputation for anger issues. Maybe, just maybe, Fatima and Jorah start to, like, like each other… As their mutual attraction grows, the lines Fatima and Jorah cross as they grow closer become the subject of an intense exploration of boundaries—personal boundaries, cultural boundaries, and inherited religious and political boundaries. Fatima and Jorah discover that appearances matter; they've been exposed for their whole lives to images that begin to colour their relationship: images of the Middle East, the working class, and how teenage boys and teenage girls behave.
Put all these reactive factors together in the social laboratory that is a high school, and observe: is there a solution for Fatima and Jorah? High school, like no other social space, throws together people of all histories and backgrounds, and young people must decide what they believe in and how far they are willing to go to defend their beliefs. Inside a veritable pressure cooker, they negotiate cross-cultural respect and mutual understanding. Jabber does its part to challenge appearances—and the judgments people make based on those appearances.
for colored girls who have considered suicide / when the rainbow is enuf: a choreopoem, written by Ntozake Shange
From its inception in California in 1974 to its highly acclaimed critical success at Joseph Papp's Public Theater and on Broadway, the Obie Award–winning for colored girls who have considered suicide/when the rainbow is enuf has excited, inspired, and transformed audiences all over the country. Passionate and fearless, Shange's words reveal what it is to be of color and female in the twentieth century. First published in 1975 when it was praised by The New Yorker for "encompassing...every feeling and experience a woman has ever had," for colored girls who have considered suicide/when the rainbow is enuf will be read and performed for generations to come. A ground-breaking dramatic prose poem written in vivid and powerful language that resonates with unusual beauty in its fierce message to the world.
Where the Blood Mixes, written by Kevin Loring
Where the Blood Mixes is meant to expose the shadows below the surface of the author's First Nations heritage, and to celebrate survivors. Though torn down years ago, their Residential School still leaves memories deep inside the hearts of those who spent their childhoods there. For some, like Floyd, the legacy of that trauma has been passed down through families for generations. But what is the greater story, what lies untold beneath Floyd's alcoholism, under the pain and isolation of the play's main character? Loring's title was inspired by the mistranslation of the N'lakap'mux (Thompson) place name Kumsheen. For years, it was believed to mean "the place where the rivers meet"—the confluence of the muddy Fraser and the brilliant blue Thompson Rivers. A more accurate translation is: "the place inside the heart where the blood mixes." But Kumsheen also refers to a story: Coyote was disemboweled there, along a great cliff in an epic battle with a giant shape-shifting being that could transform the world with its powers—to this day his intestines can still be seen strewn along the granite walls. In his rage the transformer tore Coyote apart and scattered his body across the nation, his heart landing in the place where the rivers meet. Can a person survive their past; can a people survive their history? Irreverently funny and brutally honest, Where the Blood Mixes is a story about loss and redemption. Caught in a shadowy pool of alcoholic pain and guilt, Floyd is a man who has lost everyone he holds most dear. Now after more than two decades, his daughter Christine returns home to confront her father. Set during the salmon run, Where the Blood Mixes takes us to the bottom of the river, to the heart of a People.
15 seconds, written by François Archambault (Écriture dramatique, 1993)
Brimming with a dark and brittle humor, 15 Seconds is a play about a young female advertising copy writer, her pro-sports-fan ex-boyfriend, a Gen-X welfare-bum loser, and his brother handicapped by cerebral palsy. These four characters are constantly making choices about reality and illusion; imagination and fantasy; the hale and the handicapped; the way things are and the way they might be. The play's characters each exist in their own worlds utterly without context: objectified to the point where their fantasies about who they might have been are all that define them to themselves, and who they superficially appear to be is all that defines them to each other. They are utterly unable to bridge this gulf and imagine each other; though they all remember that they should try to do so, they seem to have forgotten from where this moral imperative emanates. It is from this vestigial organ of empathy that much of the humour of the play is derived.
While the inability of such profoundly superficial and alienated characters to understand each other is the stock-in-trade of stand-up comedians and variety shows, 15 Seconds does something completely unexpected with this material—the audience is deprived of its traditional cathartic closure, and does not get to feel smug and morally superior after visiting with these characters. It is the characters themselves who, in their irredeemable banality, pronounce their own verdicts of condemnation. In the end, chance reigns supreme in a world where fifteen seconds of inattention or error can, and in fact does, irrevocably determine the shape of an entire lifetime.
Posts in the same category