Art Apart: Puppet Safety Videos
About the project
Have you ever wondered; "Is this the safest way to do this?" OR "What would actually happen when you do that?"
Vertically Unchallenged presents Puppet Safety Videos.
Do you remember all those old 20th century Safety Videos, of why Bill shouldn't lift that heavy box? Or else he'll hurt his back? Or why sitting at a computer for hours on end without getting up to stretch can lead to arthritis or carpel tunnel. With Puppet Safety Videos, the puppets get hurt so that you can see why not to do it that way or use and climb that ladder the correct way so you don't fall.
---
This project received financial support from the National Theatre School of Canada via the Art Apart program, an emergency fund for emerging artists who are affected by physical distancing due to coronavirus (COVID-19).
About the artist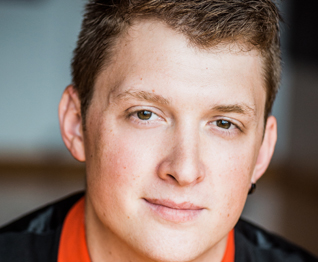 Chris graduated from the National Theatre School of Canada in 2015. Using Montreal as a home base, he hasn't stopped learning. After School Chris went to Williamstown, Massachusetts to learn more about puppetry at the New England Puppet Intensive, Programming Lighting Board Consoles with ETC, Maya introduction and Rigging with École NAD. He will continue learning and improving himself indefinitely. Before & after COVID-19 Chris was / will be working for The Segal Center as Lead Programmer with multiple Guest Lighting Designers. Currently he is working towards his own small company – Vertically Unchallenged Where he hopes to create a mixture of Puppetry and Video related content. Chris's past design productions include; Plant Myself (Puppetry, self Created), Mutement (Puppetry, Written by Chris Wardell, Director - Hannah Kirby), Macbeth D'Apres Müller (Sylvain Belanger), The Gondoliers (Lighting Design, by Gilbert & Sullivan, Director - Stephania Bertrand). 
Posts in the same category