Art Apart: Feather Tales
About the project
Originally scheduled as a part of the Montreal St. Ambroise Fringe Festival, feather tales is a creation for young audiences. Using puppetry, live projection, and storytelling, Caite Clark and Daniel Hickie are continuing their creation process over physical distancing.  
The story begins with a carefree kookaburra, hosting a party in the Eastern Australian forest. They are forced to flee their home upon the arrival of a wildfire, eventually finding solid ground on Turtle Island. There, kookaburra meets a cautious chickadee, learning a thing or two about friendship, and what it means to make a home. The artists were inspired by how they relate to each other, having grown up in countries on opposite sides of the world.
This project began shortly following the epidemic of wildfires that had impacted Daniel's home country of Australia. The artists had a lot of conversations about the meaning of home, and how to begin again in a new place. Birds were the best fit to explore this story, as they are notorious migrators, and mutually loved by both artists. 
The first part of feather tales has been made into a radio play, available on Soundcloud.
Follow Caite's blog for the latest video and radio updates on feather tales.  
---
This project received financial support from the National Theatre School of Canada via the Art Apart program, an emergency fund for emerging artists who are affected by physical distancing due to coronavirus (COVID-19).
About the artists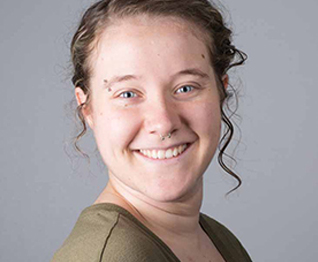 Caite Clark is a community-engaged theatre artist working in Tiohtià:ke/Montreal. She is the coordinator and resident lighting designer of the Acts of Listening Lab; a centre for oral history performance bringing to life stories that matter into the public sphere. 
Theatre and circus work in Montreal includes directing TOMORROW (Hooks and Crooks for Centaur Theatre's Wildside Festival/Montreal Fringe), as well as lighting design for Nibabima'adoomin (Canadian Roots Exchange 2020 Gathering), Specktacle avec un <<K>> (dir Maja Maletković and Anna Vigeland), Blue Stockings (Persephone), Seminar for Contemporary Circus Creation (Concordia University), and The One (Hopegrown Productions). She has also been an artist in residence with the VAV Gallery, creating puppets from repurposed materials with Concordia's Centre for Creative Reuse.  
Caite graduated with a BFA in Theatre & Development from Concordia University in 2019, minoring in English Literature. She co-founded Young Hearts Theatre with Daniel Hickie, a sustainability-driven company telling stories for all ages.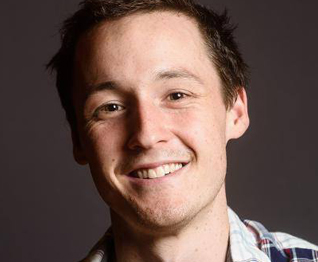 Daniel Hickie is a theatre artist, young peoples theatre maker, and workshop animator with young people. He grew up on Gadigal Land (Sydney, Australia) and has been living and practicing in Tiohtià:ke (Montreal, Canada) since 2017. 
Daniel completed his theatre training at the Australian Institute of Music (Sydney). He was a performer in the Australian and New Zealand tours of #Fairest of them All and Shakespeare: As You Write It - performing at 300+ schools in a 12 month tour. Daniel completed an internship with the Children's Theatre Company (Minneapolis), as well as directing and producing the Youth for Youth program at the Vancouver International Children's Festival. While living in Montreal between 2017 and the present - Daniel has worked consistently as a workshop animator and drama teacher with the English Montreal School Board, Geordie Theatre Company, the Segal Centre, The Montreal Childrens Theatre and others. 
Daniel co-founded Young Hearts Theatre with Caite Clark in 2019 and is so excited to pursue vibrant theatre for young people, for adults who seek imagination and joy, and within communities across Montreal. 
Posts in the same category