Art Apart: Can Lit Can Suck It
About the project
Can Lit Can Suck It is a play that confronts the white settler-centric narrative that has dictated the course of Canadian literature for years. The play seeks to challenge the cultural memory that surrounds the Canadian literature canon and ask questions about whose voices we hear and why.
Set in a hastily prepared virtual classroom in March 2020, a young TA is stuck teaching an exam review class. With the professor away, the students have a space to communicate their own opinions and feelings regarding the syllabus. Part comedy, part activism, part immersive theatre, Can Lit Can Suck It aims to call Canadians everywhere to think critically about what we as a country choose to remember and why.
Official poster of the show
---
This project received financial support from the National Theatre School of Canada via the Art Apart program, an emergency fund for emerging artists who are affected by physical distancing due to coronavirus (COVID-19).
About the artists
Isabela Solis Lozano , Director & Producer (Co-Creator)
Isabela Solis-Lozano is an emerging theatre creator based in the liminal space between Toronto and Ottawa. She has developed plays with various playwriting groups such as the 2019 Emerging Creators Unit, funded by the Ottawa Arts Council, and Writers: Taking Flight through Fly the Nest Productions theatre company in Toronto. As a theatre director, Isabela has brought new, exciting works to life at the Youth Infringement Festival in Ottawa, and has adapted Sammy Paul's short film, One Another, for the stage. Isabela graduated from the University of Ottawa with a Bachelor of Arts with Majors in English and Theatre in June 2019. Most recently, she has been pursuing a career in arts management . She has interned and worked on small projects for several theatre companies such as Nightwood Theatre, Qaggiavuut Performing Arts, and Soulpepper Theatre. Currently, Isabela is exploring the wonders of working from home at her first ''big-girl job'' as the Toronto Fringe Festival's new Emerging Festival Producer.
Ryan Pepper as the TA, playwright (Co-Creator)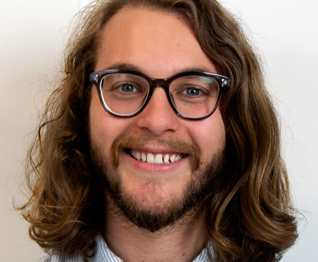 Ryan Pepper is an Ottawa-based arts journalist and theatre critic turned playwright. He worked twice as the Arts and Culture editor at The Fulcrum, the University of Ottawa's independent English-language student newspaper, as well as an editor at Apartment613, an award-winning arts and culture blog. Ryan has also written several theatre reviews for Capital Critics Circle. On three separate occasions Ryan participated in NASH, a four-day conference for student journalists hosted by the Canadian University Press. Ryan recently completed his degree at the University of Ottawa with an Honours Bachelor of Arts with a Specialization in English in December 2019 and will go on to start his master's degree in English in September 2020. Within the Department of English, Ryan is the outgoing Vice-President, Internal Affairs for the Undergraduate English Students Association, as well as a founding member of Rhombus 19, an experimental sound poetry group. After years of seeing and reviewing plays, Ryan is currently writing his first-ever original play, set to debut at the 2020 Ottawa Fringe Festival.
Alicia Plummer as Donna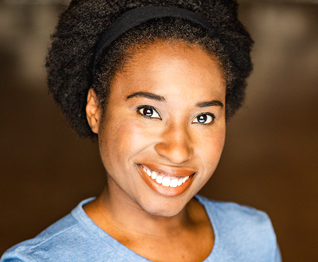 Alicia is an actor based in Toronto. She also enjoys playwriting, writing poetry, and writing music. She has had the pleasure of performing her own original songs at Dark Day Monday's Boys, Amirite?! this past November. Some of her acting credits include: 20/20: Vision and 20/20: Golden Standard with Can't Stand Sitting Productions; Rayna, In Your Hand with Mixed Company Theatre; Monique, How We Breathe at the Paprika Festival; and Territorial Tales with Canadian Stage. Alicia is very excited and thankful to be playing Donna in Can Lit Can Suck It with Other(ed) Productions this Spring!
Armon Ghaeinizadeh as Sam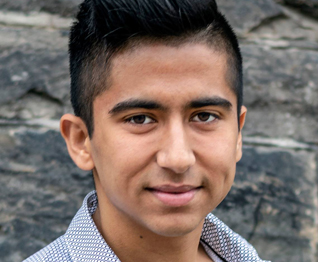 Armon Ghaeinizadeh is a Toronto based Actor, Director, Choreographer, Producer and Creator. A recent graduate of the University of Toronto's Drama Centre and the Artistic Director of New Story Productions. Most recently Armon performed as Mahyar in Winter of 88 (NNNNN) with Nowadays Theatre at the 2020 Next Stage Festival, as well as Prince Charming in TYT'S Cinderella for which he was also the choreographer. Favourite credits include Simon Marwane in Scorched Directed by Djanet Sears, Brown Boy in LEMON LEMON produced by New Story Productions, Ali Baba in Ali Baba and the Forty Thieves at Globus Theatre and THOMAS in One Small Step. At the 2019 Toronto Fringe Armon recently Directed and Produced DEEP END a site specific production with New Story Productions and also performed in OFF THE ISLAND. Armon could not be happier to be joining the OTHER(ED) Productions team for his first ever virtual production for Can Lit Can Suck It.
Jaimie Henderson as Bayley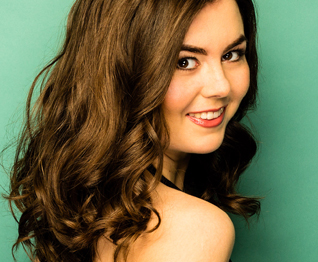 Jaimie Henderson is a graduate of the UC Drama program at the University of Toronto. She has been acting, singing, dancing and choreographing since she was three. She has danced and sang her way through the worlds of: Anne & Gilbert, Grease, Beauty and the Beast, Legally Blonde, and A Midsummer Night's Dream. As a classically trained actor Jaimie has also explored the complex lives of Nina (The Seagull), Lady Macbeth (Macbeth), and Imogen (Cymbeline). With the world in the middle of a great pause, Jaimie is so excited to be able to ''play'' even in a virtual space, which this group of artists.
Jill Goranson as Emilie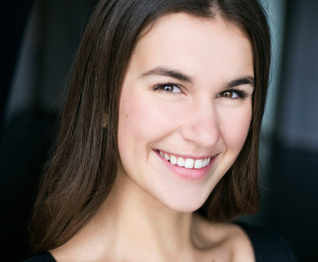 Born and raised in Red Deer, Alberta, Jill Goranson is a singer, dancer, and creator who is passionate about physical theatre, clown, and creating new works. Since graduating from Sheridan's Honours Bachelor of Music Theatre Performance Program, Jill has developed one-night-only Art Pop-Ups in Toronto with her colleagues Alexa MacDougall and Micheal Derworiz. Some of her recent creations include her one woman show, Sweaty, Bloated, and Stressed , and two physical theatre pieces performed at the Art Pop-Ups: blue and RED . Due to the spread of COVID-19, Jill has returned home to Alberta to be with her family and is so grateful for this team that is finding new ways to create within these strange times.
Linus Holmes as Colin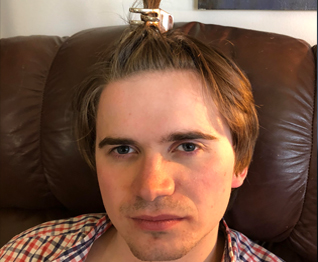 Linus Holmes is an actor from Gloucestershire, England. He has acting credits in such plays as Inherit the Wind, Another Country, Richard the Third, and Our Country's Good.
Posts in the same category