Art Apart: SZEPTY/WHISPERS
An Invitation

My mother grew up in Soviet-controlled Poland, during a time of seismic social and political upheaval. After escaping from her homeland, she rarely spoke about her past and its far-reaching impacts. As I attempt to articulate my ways of being in the world, which have been labeled as mental illness, I find myself seeking out her silences. What can absences, ambiguities, and contradictions transmit across generations? How do these transmissions enable survival, resistance, and complicity? Below are documentary traces from my mother's life. I invite you to explore them and consider the gaps in your family history.
Documentary Traces
"Curiosity is the first step to hell."
"Ciekawość to pierwszy stopień do piekła."

"Don't call the wolf from the forest."
"Nie wywołuj wilka z lasu."

"The truth does not caress."
"Prawda nie głaszcze."
"Listen more and speak less – too many words will hurt you."
"Więcej słuchaj, a mniej mów - zawsze szkodzi zbytek słów."
"Better discretion than courage."
"Lepsza rozwaga niż odwaga."
"Only the shoe knows that the stocking is torn."
"Tylko trzewik wie, że pończocha dziurawa."


"Fish and children don't have a voice."
"Ryby i dzieci nie mają głosu."


"He prays under the statue, but has the devil beneath his skin."
"Modli się pod figurą a diabła ma za skórą."


Share a Family Secret
What silences have you inherited? I'm collecting family secrets for a growing digital archive. The archive includes submissions from myself, my colleagues, and other people who visited this page. To browse through the secrets or make a submission, go to the archive.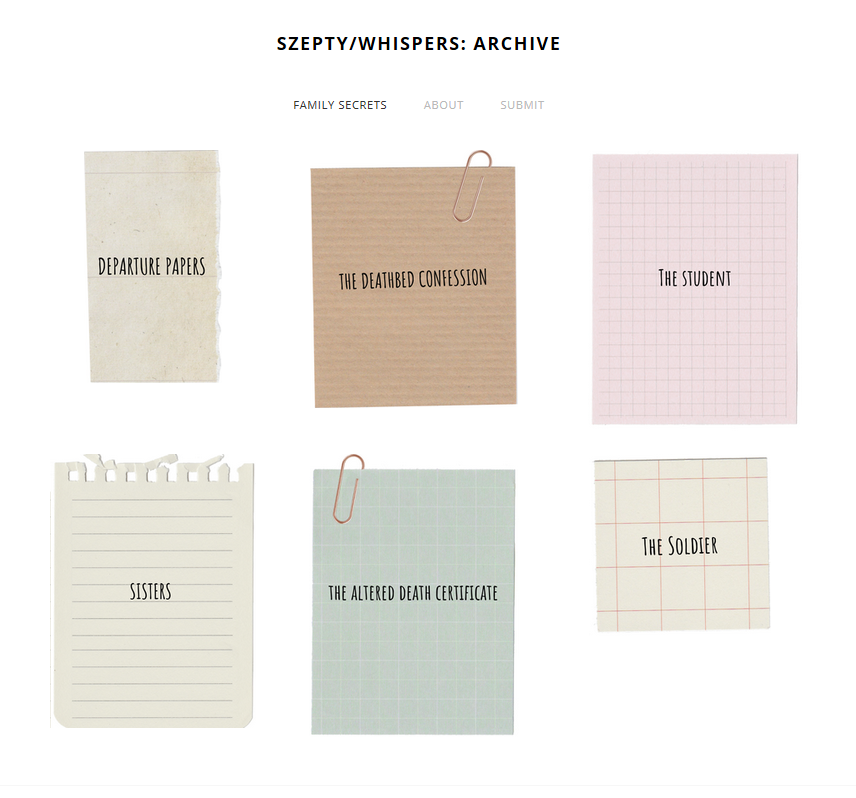 About the Project
This webpage accompanies an in-progress performance, Szepty/Whispers, which explores inherited silences by weaving together narrative fragments, multimedia artifacts, and audience contributions. Szepty/Whispers has been developed at Playwrights Theatre Centre as part of the Associates program. The project has also received support through the National Theatre School of Canada's Art Apart initiative, Boca del Lupo and Rice & Beans Theatre's DBLSPK series, mentorship with Boca del Lupo's Artistic Director Sherry J. Yoon, the Arts Club's LEAP Playwriting Intensive, and the Wet Ink Collective.

Below are photos from Playwrights Theatre Centre's June 2020 workshop for Szepty/Whispers, which included projection designer Candelario Andrade, dramaturg Kathleen Flaherty, stage manager Andie Lloyd, director Jivesh Parasram, and documentary production assistant Shania Smagh. To find out more about the project, contact me.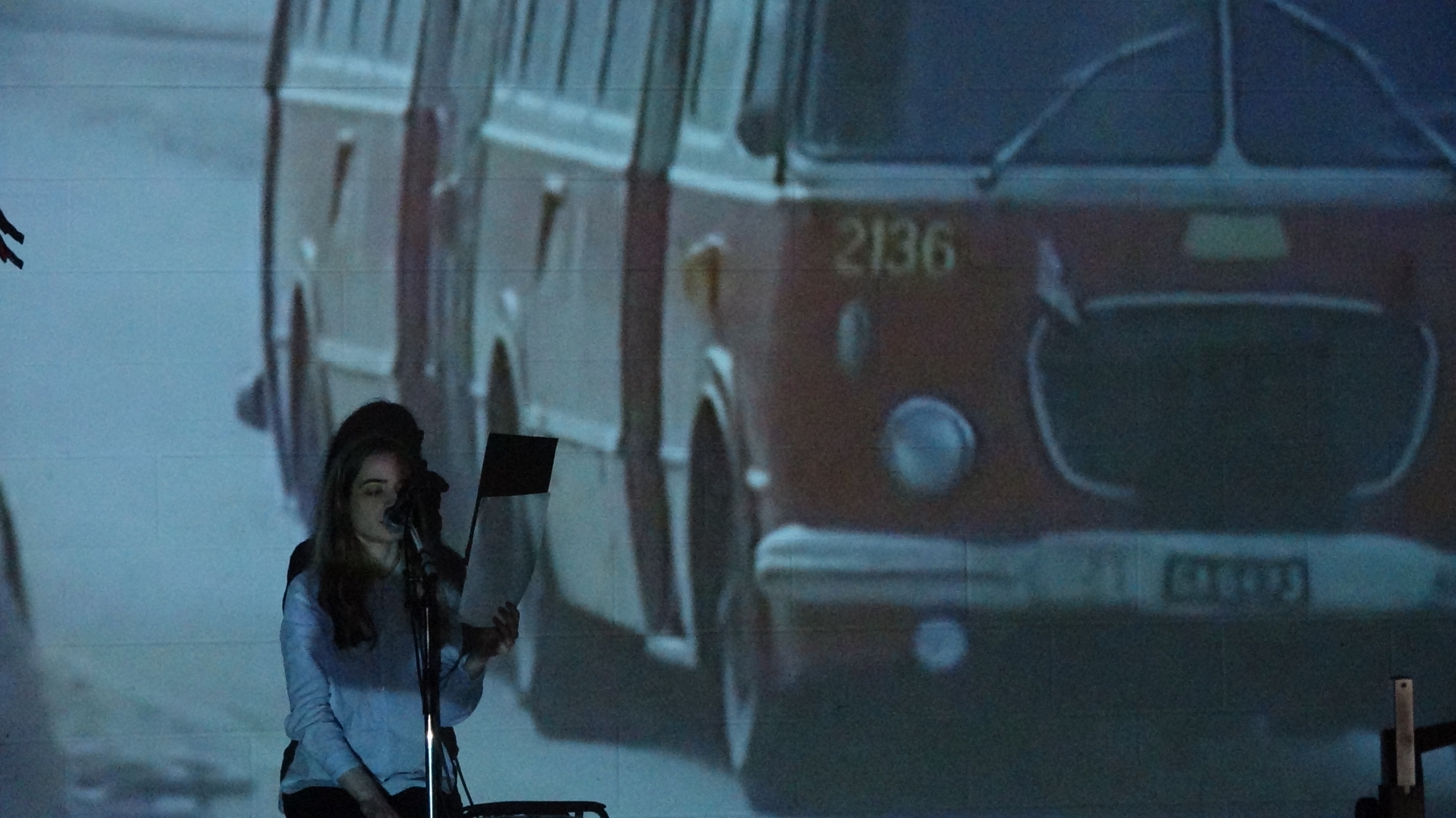 Credit: photo by Shania Smagh.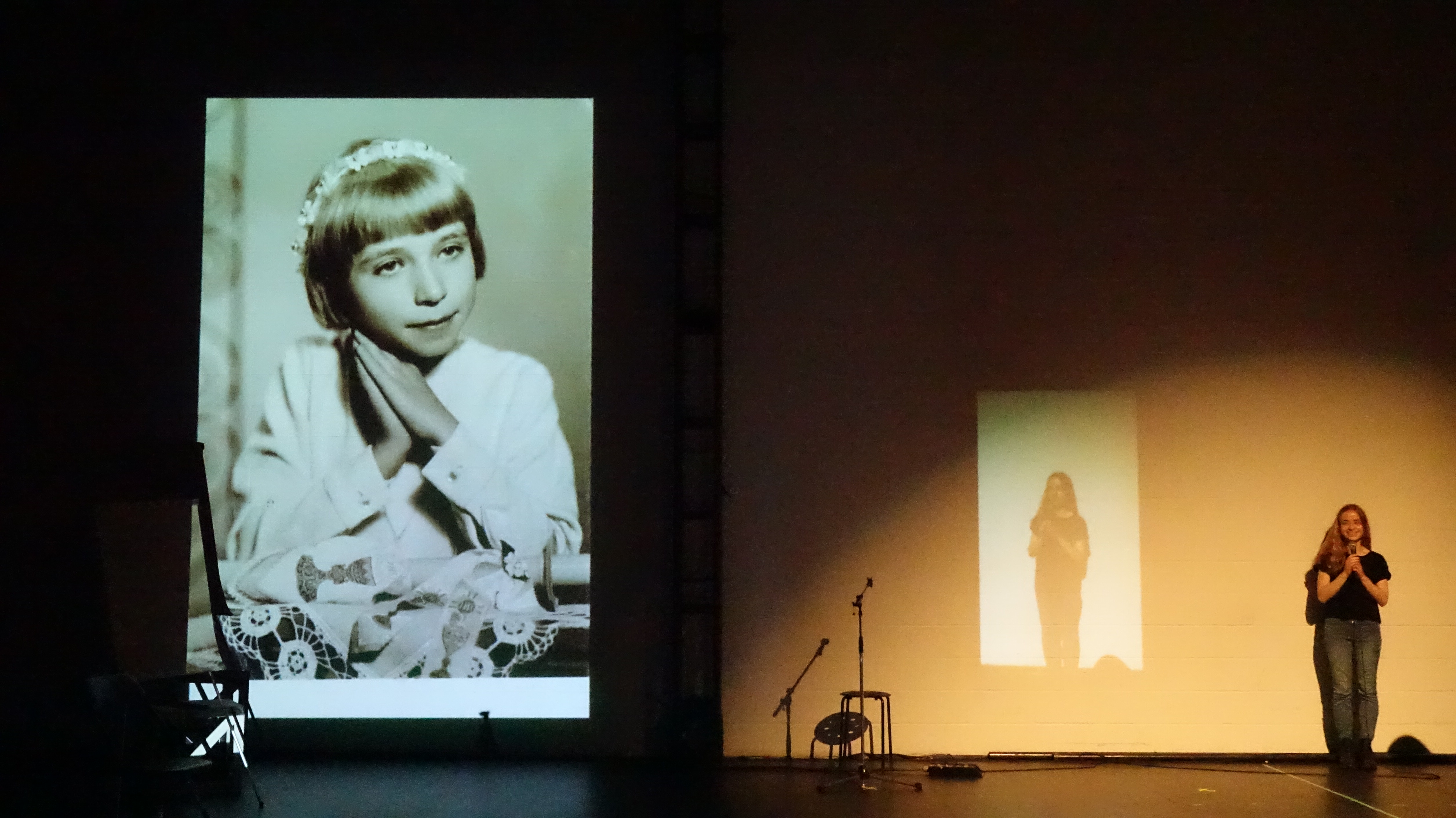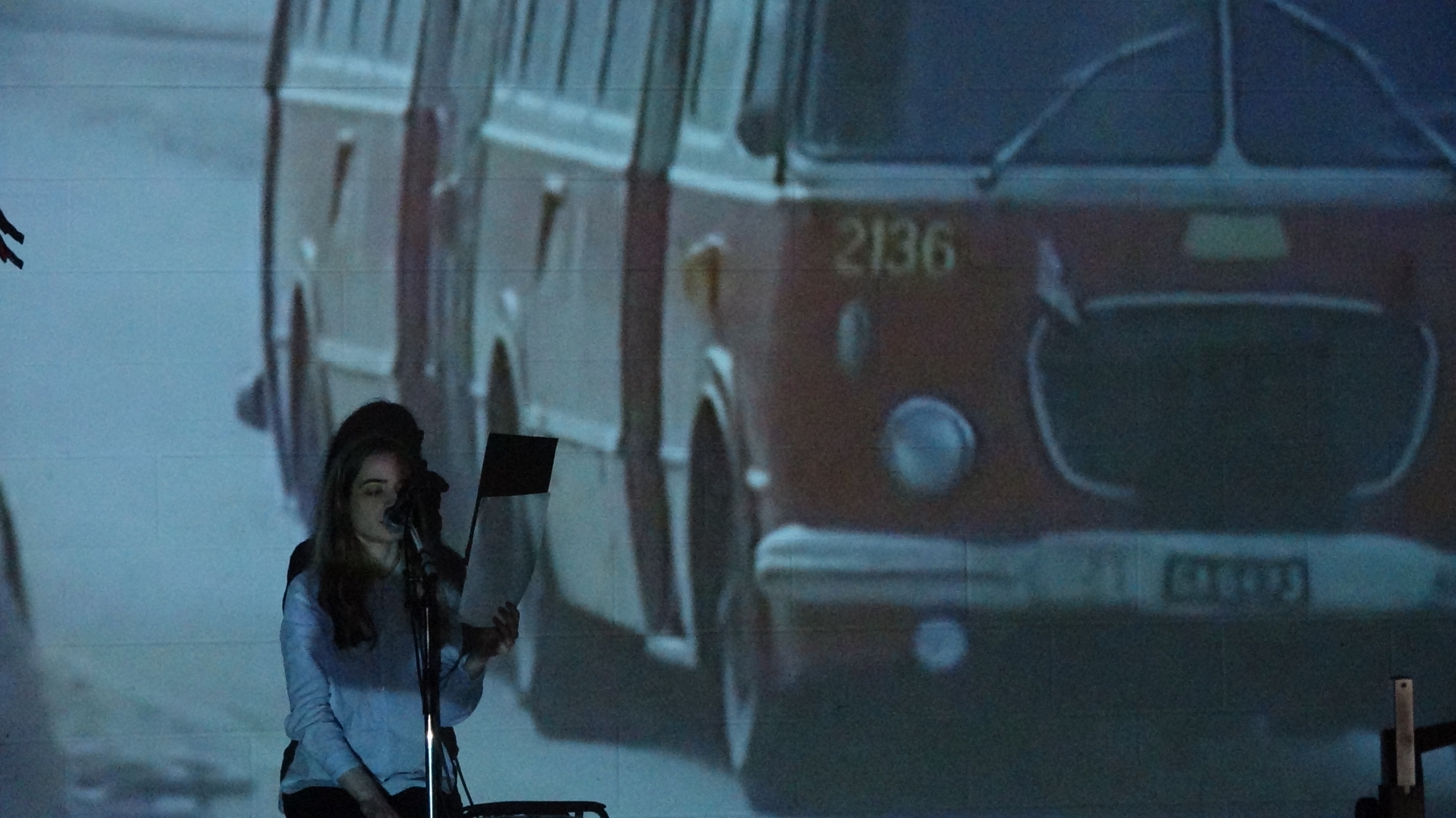 Credit: photo by Shania Smagh.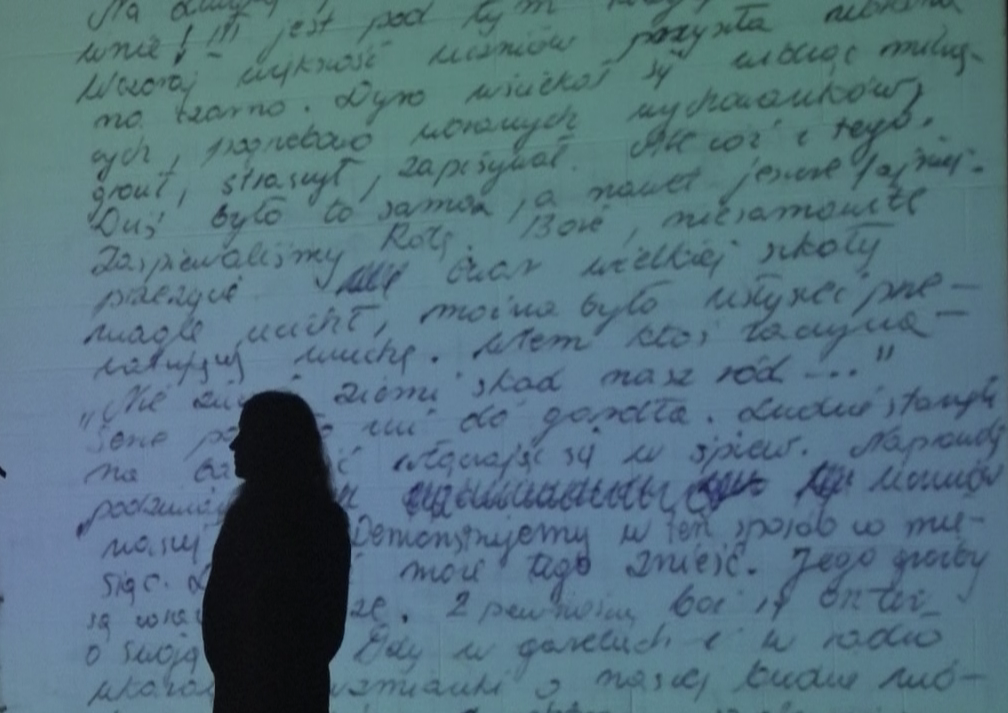 Credit: still from video by Shania Smagh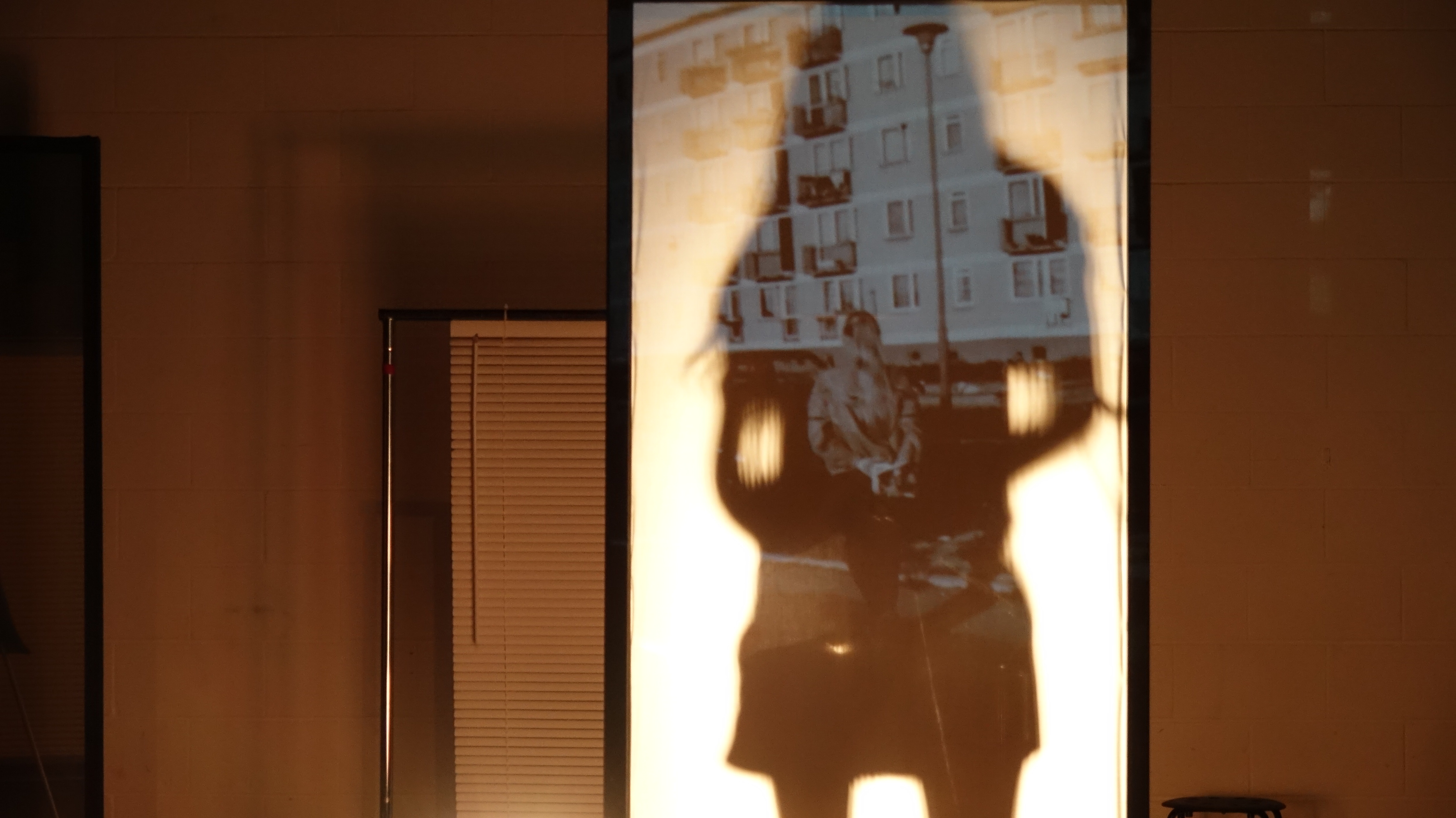 Credit: photo by Shania Smagh
---
This project received financial support from the National Theatre School of Canada via the Art Apart program, an emergency fund for emerging artists who are affected by physical distancing due to coronavirus (COVID-19).
Credits Creator
Creator – Veronique West

Dramaturg – Kathleen Flaherty

Documentary Production Assistants – Kathleen Flaherty and Shania Smagh
About the Creator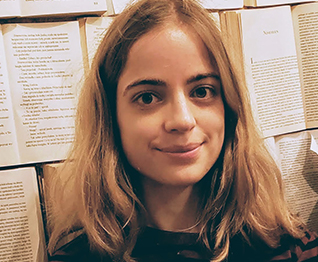 Veronique West (she/they) is a settler Canadian of Polish descent, based on the stolen and occupied lands of the Musqueam, Squamish, and Tsleil-Waututh nations. Her work spans theatre creation, dramaturgy, and education, as well as mental health peer support and advocacy. Her practice is informed by her lived experience of madness. She has collaborated with Rumble Theatre, Art with Impact, Rice & Beans Theatre, Boca del Lupo, Gallery Gachet, Playwrights Theatre Centre, The Cultch, the Downtown Eastside Neighbourhood House, Theatre Conspiracy, Neworld Theatre, the Magnetic North Festival, Gateway Theatre, and the South Asian Arts Society, among others. She is the recipient of a Playwrights Theatre Centre Associates residency and a National Theatre School Art Apart award, as well as a winner of Tarragon Theatre's 20/20 Playwriting Competition. Veronique is part of Subjects of History Collective (with Laura June Albert, mia susan amir, and Alexa Mardon) and recently joined Neurotales, a writing group for mad and neurodivergent artists. She holds a BFA in Creative Writing from the University of British Columbia. www.veroniquewest.com 
Posts in the same category