UTESSIT
On February 29, 2020, National Theatre School's graduating Indigenous Artists in Residence and Acting programs present UTESSIT on both of the school's campuses. Sylvia Cloutier (Indigenous artist in residence, 2020), Todd Houseman (Acting, 2020) and Wahsontí:io Kirby (Acting, 2020)and Soleil Launière (Indigenous artist in residence, 2020) will perform at the Saint-Denis campus while a selection of films produced by Wapikoni mobile and IsumaTV will be screened simultaneously at the Monument-National and hosted by Geronimo Inutiq.
Keeping with the Green theme of the 17th edition of Nuit Blanche 2020, UTESSIT presents an evening of performances and the screening of short films and documentaries to prompt discussion surrounding environmental issues and climate change.
UTESSIT is happening in two poles:
Pôle Plateau

 will be at

 Saint-Denis campus;
---
This event is produced by the arts engagement team. The first edition of Nuit Rouge took place in 2019.
A Look Back at Nuit Rouge 2019
Sheuetamᵘ is the latest creation of Soleil Launière (Innue, Mashteuiatsh), a graduate from the Artistic Residency program.
Sheuetamᵘ is a contemporary look at the environment. It addresses different styles of communication to better understand the dynamics between humans and their territory. Accompanied by an immersive sound installation controlled by the electric charge coming from the roots of plants and from those of her body, Soleil (Innue, Mashteuiatsh) invites the spectators to live a unique moment of creation and research.
Her 24-hour performance is an exploratory laboratory seeks to demonstrate how it is possible to unite humans with nature and technology in a different way than established models.
At LabLX

From February 29 at 2pm to March 1st at 2pm (24h)
---
Please note that audience members are free walk around and interact with the artist and the set.
Photo by Armance Gallaud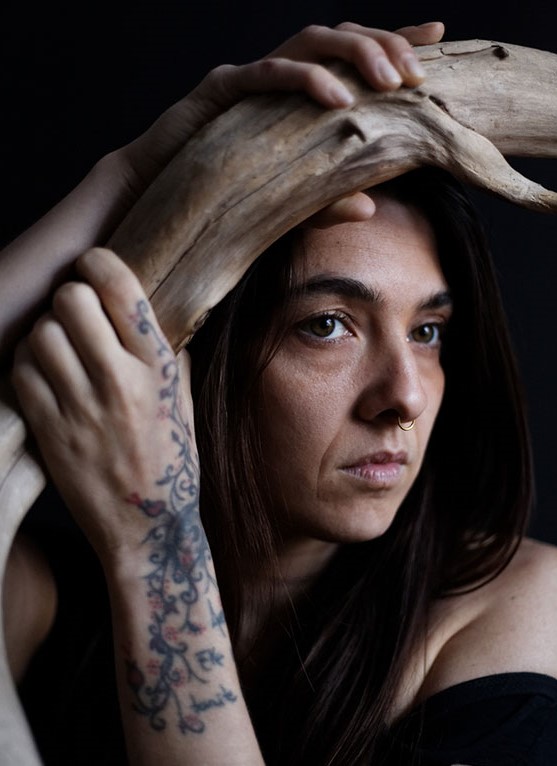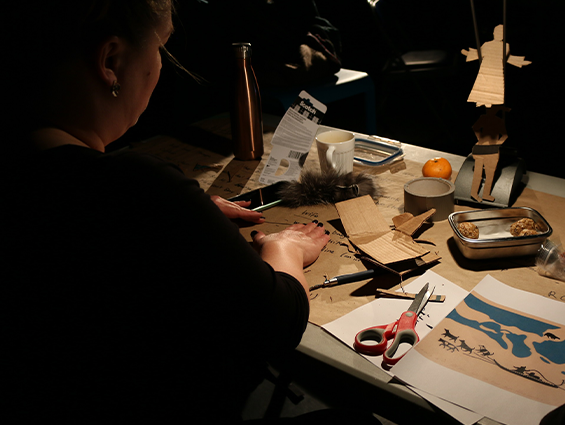 Sylvia Cloutier (Inuit, Kuujjuaq, Nunavik) will present an excerpt of her final project as Indigenous Artist in residence developed in collaboration with Interdisciplinary mentor and designer Clea Minaker.
No Wonder takes the viewers on a journey that explores how Inuit, who come from the strongest survivors in the world, hunters in the arctic, have now, the highest suicide rate in Canada.
At the Pauline McGibbon

February 29 at 8:30 pm and 10:00 pm
Screening of the film Angry Inuk (2016) by producer Alethea Arnaquq-Baril, a revelatory movie on the vilification of seal hunting.
Seal hunting, a critical part of Inuit life, has been controversial for a long time. Now, a new generation of Inuit, armed with social media and their own sense of humour and justice, are challenging the anti-sealing groups and bringing their own voices into the conversation. Director Alethea Arnaquq-Baril joins her fellow Inuit activists as they challenge outdated perceptions of Inuit and present themselves to the world as a modern people in dire need of a sustainable economy.
Room 128

February 29 at 7:00 pm and 10:30pm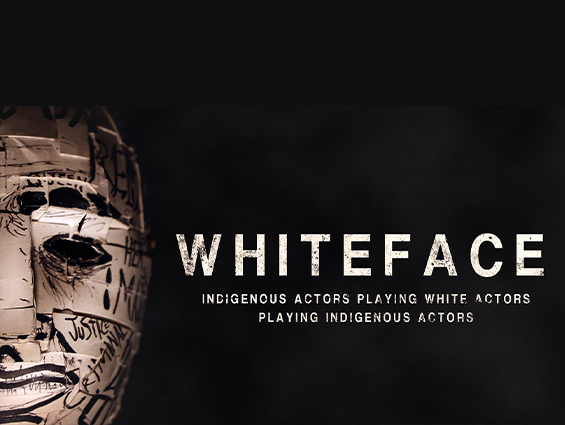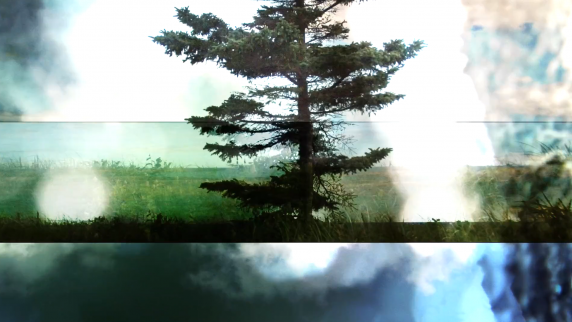 The Monument-National café will be home to a screening of films by Indigenous filmmakers. Hosted by Geronimo Inutik, a curated selection of short films produced by Wapikoni mobile will be front and center to prompt discussion surrounding environmental issues and climate change.
At the Monument-National café
From February 29 at 10:30pm to March 1st at 00:30am
List of the short films:
Nanapush et la Tortue by Melissa Mollen Dupuis
Nuhe nenë boghilnih (Protecting our Homeland) by Ashton Janvier
AWASKINAWASON (

Children of the Earth

) by Antony Dubé
BLOCUS 138 – LA RÉSISTANCE INNUE by Réal Junior Leblanc
Deforestación (Deforestation) a collective creation by: Yarlenis Aténcio, Analicia López, Jorge Caisamo, Ediliano Hernández, Vincente Peréz, Isac Dogiramá
Onickakw! (Wake Up!) by Sipi Flamand
Shipu – Rivière by Shanice Mollen Picard and Uapukun Mestokosho Mckenzie
Cuando el bosque habla (

When the Forest Speaks

) byu Noronha Pinedo Edwar
Onactasowin by Claudie Ottawa
Inuk Hunter by George Annanack
Chevelure de la vie by Réal Junior Leblanc
Kitci Nehirowiskwew (

The Great atikamekw Lady

) by Élisa Moar and Sipi Flamand
Airstrip by Hayley Nottaway
Mi'gwidelmag Gnitjgamitj (

Remembering our Grandpa

) by Nation Isaac
TRADITIONAL HEALING by Raymond Caplin
Maana Now by Félix Pharand D.
Screening of the documentary Qapirangajuq: Inuit Knowledge and Climate Change by Zacharias Kunuk and Ian Mauro.
Qapirangajuq is the world's first Inuktitut language film about climate change and explores Inuit knowledge regarding ice, animals and the future of the Arctic. Co-Directed by acclaimed Inuk filmmaker Zacharias Kunuk (Atanarjuat The Fast Runner) and Dr. Ian Mauro, this film has been featured in major film festivals, academic conferences and news media globally.
At the Monument-National café

March 1st at 00:30am