Troy Slocum - Teaching Artist, Production Design & Technical Arts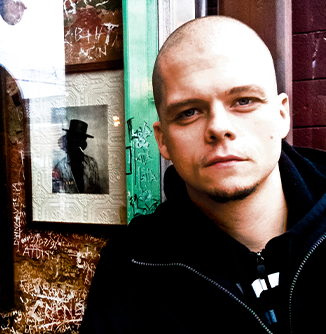 Troy Slocum is an experienced sound designer, audio artist, and electronic music composer. His work been heard in film, television, live performance, installations, and theatres throughout Canada and beyond. His sound design & original music could be heard in The Lamentable Tragedy of Sal Capone at the NAC, NFB Documentary Feature The Road Forward directed by Marie Clements, the Knowledge Network documentary Looking at Edward Curtis, & the documentary feature That Higher Level, also for the NFB. He also acted as sound designer on the inaugural NAC Indigenous Theatre production of The Unnatural & Accidental Women by Marie Clements.
Troy is the sound designer/composer on the upcoming production of Omari Newton's Black & Blue Matters, premiering at the Segal Centre with a subsequent run at the NAC in 2022.
He has been nominated for a Soiree Des Masques Award for Best Sound Design, several Mecca and Meta Awards, and more recently won the Jessie Richardson Theatre Award for Outstanding Sound Design for The Pipeline Project from ITSAZOO/SavageSociety theatre.
Updated: July 13, 2022
Teachers in Production Design & Technical Arts