Kathryn Westoll - Teaching Artist, Production Design & Technical Arts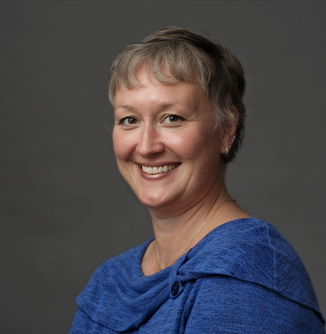 Kathryn Westoll, originally from Toronto, is the Managing Director of Geordie Productions. She was the Managing Director of the Toronto Fringe Festival for three years and spent the first 13 years of her career as a stage manager. She stage managed over 70 productions and worked for Tarragon Theatre, Young People's Theatre, Factory Theatre, Canadian Stage Theatre and Nightswimming to name a few. Kathryn is Treasurer on the board of the IPAY (International Association of Performing Arts for Youth), is a member of the Professional Association of Canadian Theatre's (PACT) Advocacy and Labour Relations Committees, was a member of the Montreal English Theatre Awards Committee (METAC) for three years and recently finished two mandates (6 years) on the Quebec Drama Federation's board.
Kathryn has an honours degree from Queen's University and is a graduate of the National Theatre School of Canada's (NTS) Production Program and now teaches and mentors in the areas of stage management and Fringe Festival to the Production Design and Technical Arts students at NTS.
Photo Credit: Andrée Lanthier | Updated: July 13, 2022
Teachers in Production Design & Technical Arts