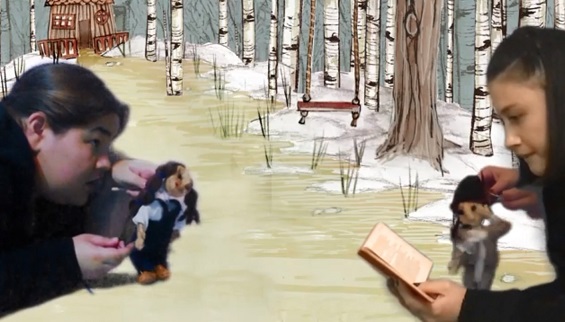 i am entitled to rest by Kalale Dalton-Lutale (Playwriting 3, Toronto, ON) and directed by Murdoch Schon (Directing 2, Montreal, QC) was presented on YouTube May 5 to 7, 2020 as part of the New Words Festival
New Words Festival: i am entitled to rest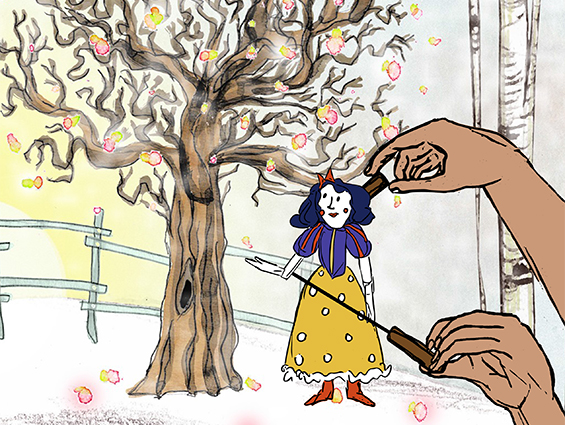 About the play
once upon a time there was a princess who lived in a castle
once upon a time there was a pop star
once upon a time there was a little girl who longed for her mother's love
one day she took a walk through the woods
past the golf town
and the dairy queen
to a little cottage
to find love
to try and feel it too
i am entitled to rest is about the relationship between mothers and daughters
about what we long for
it is a dirge
a lament for what is lost.
Discover the new queen of YouTube: TheRealSnowWhite
About the New Words Festival
The New Words Festival is the culminating project of the graduating class of the National Theatre School of Canada's English Section. For over a decade, this event has run during the students' final week at the School, just days before graduation. Under ordinary circumstances, students in all five of NTS' core programs work on these two brand-new plays for over a year, before sharing them with a live audience in the Studio Hydro-Québec at the Monument-National.
This year, social distancing measures have forced our campuses to close and students to stay home. But we've decided that the show must go on – online that is. We are so excited to share these plays with you, albeit in a different environment.
In only a few short weeks, the Directing, Acting and Playwriting students have boldly explored what it means to stage these plays in a virtual setting. We are immensely proud of our students for adapting so quickly to the situation. We invite you to experience these innovative new plays and explore what intimacy, spontaneity and togetherness mean in a lockdown digital age.
Murdoch Schon is a theatre maker, director and puppeteer. Winnipeg-born, they have been involved in the Montreal English theatre scene for almost a decade. Murdoch is fascinated by provocation, vulnerability, and the role of risk and failure in art making. Murdoch believes that theatre rises to its true power through the practices of ritual liminality, community and imagination. Murdoch is enamoured with scale, the breadth and sweep of history.  They insist on the wondrous nature of theatre as a transformative space where rulers can fail, heroes can rise and monsters seem more familiar than angels. 
Mentors at NTS: Jackie Maxwell, Tanja Jacobs, Lezlie Wade, Michael Wheeler, Sarah Garton Stanley, Clea Minaker, Dean Fleming, Seana McKenna, Jean Asselin, Eda Holmes, and Rose Plotek. 
Selected directing credits: it felt empty when the heart went at first but it is alright now  by Lucy Kirkwood, The Dumb Waiter  by Harold Pinter, Celestial Serendipity  by Russell Wiitala, The Woods Witch  by Murdoch Schon, and  Little One  by Hannah Moscovitch.
Murdoch also has a BFA, Specialization in Theatre and Development, from Concordia University.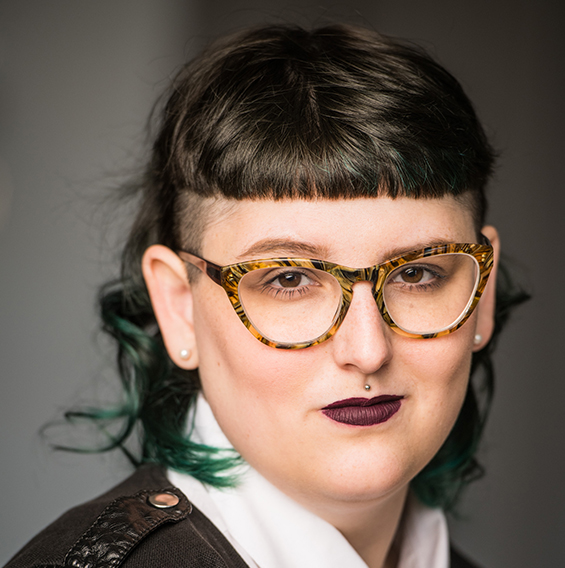 Kalale Dalton-Lutale, Playwright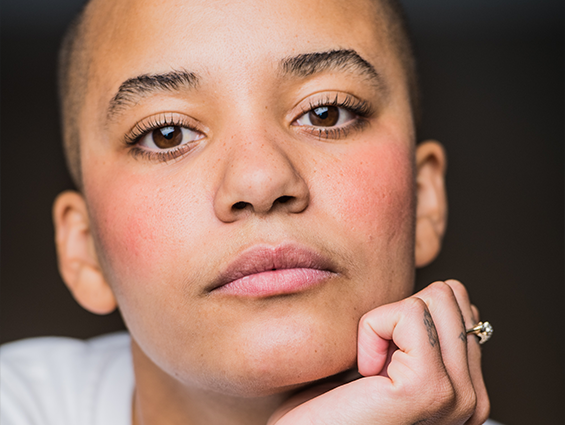 Kalale Dalton-Lutale is a Black, queer playwright and performer originally from Tkaronto/Toronto. Her work, which embraces surrealism, mothers, loss and pop culture, always reveals, at its core, a curiosity about people. 
Her current plays include Pinky Swear (Geordie Productions, nominated for a Tom Hendry Award, directed by Mike Payette 2017), Crybaby (presented by Black Theatre Workshop and Playwrights Workshop Montreal, directed by Jesse Stong 2019), When We Were Young (Geordie Productions, Festival Reading, directed by Dean Fleming 2019), An Untitled Commission (Talisman, directed by Sophie Gee), i am entitled to play (New Words Festival 2019).
In May Kalale will graduate from the National Theatre School of Canada. While there she worked with a selection of theatre practitioners, including dramaturges Mel Hague, Bob White and Andrea Romaldi. 
CAST
Snow White
Sadie Laflamme-Snow (Acting 3, Ottawa, ON)

Sleepy
Espoir Segbeaya (Acting 3, Nelson, BC)

Dopey
Brontae Hunter (Acting 3, Kincardine, ON)

Sneezy
Erika Prevost (Acting 3, Montreal, QC)

Bashful
Wahsonti:io Kirby (Acting 3, Kahnawake, QC)

Grumpy
Brynn Godenir (Acting 3, Winnipeg, MB)

Happy
Erin Loretta Mackey (Acting 3, North River, NL)
CREATIVE AND PRODUCTION TEAM
STUDENTS
Costumes and Puppet Costumes inspired by original designs of
Joline Rath (Set and Costume Design 3, Saskatchewan, SK)

Cinematographer
Murdoch Schon (Directing 2, Montreal, QC)

YouTube Content Manager
Sadie Laflamme-Snow (Acting 3, Ottawa, ON)

Poster Design based on original drawings by Marie-Eve Fortier
Maryanna Chan (Set and Costume Design 2,Saskatoon, SK)

Puppet Builders
Murdoch Schon (Directing 2, Montreal, QC)
PROFESSIONAL
Set, Prop and Puppet Designer, Puppet Builder
Marie-Eve Fortier (Set and Costume Design, 2017)
Video Designer and Editor
Hannah Kirby (Production Design and Technical Arts, 2019)
Cinematographers
Hannah Kirby (Production Design and Technical Arts, 2019)
Claire Bourdin (Production Design and Technical Arts, 2019)

Sound Designer and Editor
Claire Bourdin (Production Design and Technical Arts, 2019)

Music Director
Douglas Price
Production Stage Manager
Claire Bourdin (Production Design and Technical Arts, 2019)

Technical Director
Hannah Kirby (Production Design and Technical Arts, 2019)
COACHES
Direction: Rose Plotek and Matjash Mrozewski, Dramaturgy: Bob White, Movement: Rebecca Harper, Voice: Laurel Thomson, Costume Design: Jessica Poirier-Chang.

ACKNOWLEDGEMENTS
Thank you to Brian Kenny and Gladys the Cat
Thanks to Hydro-Québec, official sponsor of New Words Festival.

Performances
Tuesday, May 5, 8pm
Wednesday, May 6, 8pm
Thursday, May 7, 8pm
Online
The show premiered on YouTube May 5 to 7, 2020
Give
This is an extremely challenging time for students, many of whom will not be able to secure the income they were expecting to earn this summer.
You can help! Make a donation to the NTS Tuition Relief Fund to help offset next year's tuition fees as much as possible. Any funds received will be equally applied to the tuition of each student.