About the author
Jena McLean (Playwriting 3, Fredericton, NB) is a queer playwright with roots in New Brunswick and Alberta. She holds a Bachelor's Degree in English and Drama studies from Mount Allison University. Her plays include: An Ocean of Evergreens (digital reading with Theatre New Brunswick, direction by Yvette Nolan), Until Tenth Grade (digital reading with Geordie Theatre, direction by Dean Fleming), Missing Her Mother, A Canyon Contained (reading with Notable Acts Theatre Festival), The Freeze-Dried Groom, Paradoxes (commissioned and produced by Mount Allison University), and I Am (produced by Notable Acts Theatre Festival). Jena's work is focused on exploring life's grey areas, personalizing the political, as well as allowing people to feel seen in theatre. She is driven to create work that is rich with complex roles for queer folks and young women alike.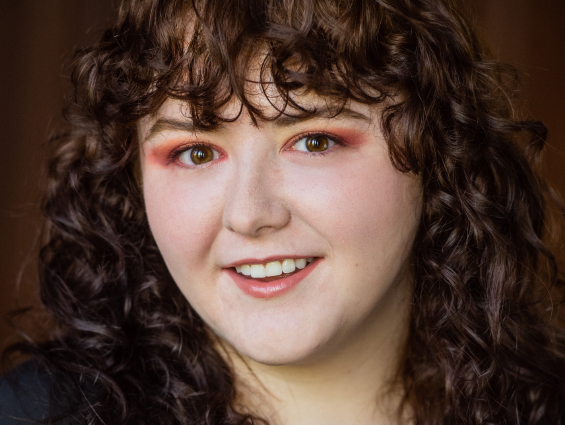 Read Some Excerpts Chosen by the Author
''Despite my fondness for the dramatic form, it always falls short for me. And maybe it can't
deal with any topic, but that feels especially true when it comes to love.''


''What if it's a great love? What if it's the beginning of some beautiful story and you're too
scared to open the book?''


''We do theatre to jump then fall." "We do theatre to catch each other. To be with each other.''


''Theatre is about watching our lives on stage together.'' ''It's about building something from
the ground up together.''
Presented in the

Presented by

Performances
Stay tuned for the dates of the upcoming webcast
Venue
More information coming soon.