Audrey Dwyer, Associate Artist, Directing Program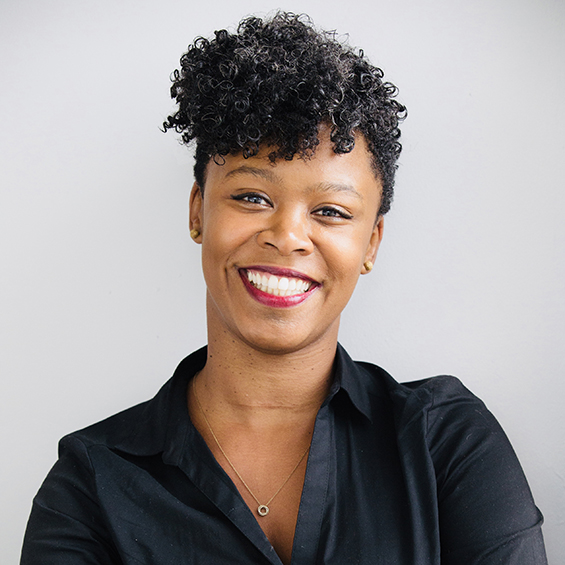 Audrey Dwyer is an Associate Artist in the Directing Program at the National Theatre School, in 2020-2021
---
Audrey Dwyer is a multi-disciplinary artist with over twenty years of experience working as an Actor, Director, Playwright, Teacher, Artistic Director, Facilitator and Mentor.
As an actor, her theatre work includes Tarragon Theatre's Theory, Young People's Theatre's One Thing Leads to Another (Dora Awards - Outstanding New Play and Outstanding Ensemble), The Royal Manitoba Theatre Centre and Mirvish Productions' Vanya and Sonia and Masha and Spike, RMTC's Good People and The Crucible, thirsty at the National Arts Centre in Ottawa, Mirvish/Studio 180's Clybourne Park and The Overwhelming, Canadian Stage's Dream in High Park - The Tempest, Obsidian Theatre's Black Medea, Mirvish/RMTC's Medea, and Young People's Theatre's Blue Planet. She was also a member of The Second City Touring Company.
Her television and film credits include Da Kink in My Hair, The Ron James Show, The State Within, Man of the Year with Robin Williams, Atom Egoyan's Where The Truth Lies and multiple episodes of the award-winning comedy series The Baroness Von Sketch Show.
In 2018, Audrey wrote and directed Calpurnia, which was produced by Nightwood Theatre and Sulong Theatre. The box office hit was shown to sold out audiences at Buddies in Bad Times Theatre. She is one of the winners of the CBC Creative Relief Fund to create a television pilot called The Gordons. She is writing the musical Come Home – The Legend of Daddy Hall with the Tarragon theatre. She wrote her first libretto called Backstage at Carnegie Hall with critically acclaimed composer Tim Brady.
In 2015, she directed a street opera for new and established opera singers in Paint and Song by Nicholas Nanos (An Unexpectedly Opera Production). In 2011, she directed and dramaturged The Apology by Darrah Teitel, which was presented at the Next Stage Festival. That year, she was nominated for
Outstanding Direction, her team was nominated for Outstanding Ensemble and the play was nominated for Outstanding New Play (Independent Division – Dora Mavor Moore Awards). She has been nominated for the Pauline McGibbon Award for Direction twice. She has been working in New Play Development for over fifteen years and has been mentoring artists for over ten years. In 2020, she directed Women of the Fur Trade (Royal Manitoba Theatre Centre). In 2019, she directed Prairie Nurse (Lighthouse Theatre).
In 2008, she was the Associate Artistic Director of Nightwood Theatre. In 2015, she won the Cayle Chernin Award for Theatre. From 2016 – 2017, she was the Artistic Director of Cow Over Moon Children's Theatre. She was the Urjo Kareda Artist in Residence at Tarragon Theatre (2018/19) and was also the Assistant Artistic Director. She graduated from The National Theatre School. She is the Associate Artistic Director of the Royal Manitoba Theatre Centre.
---
Photo credit: Cylla Von Tiedemann