Technical Director
Reporting to the Chief Operating Officer and working in conjunction with the English and French program directors, the incumbent provides student supervision and technical support at the pedagogical level. The incumbent is responsible for facilitating all student production projects during the school year in both official languages. In addition, the incumbent is responsible for ensuring compliance with health and safety standards as well as the School's operating rules.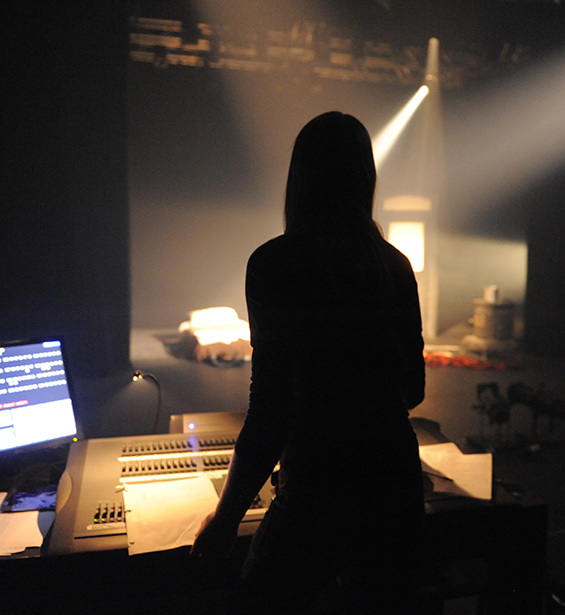 The Challenges
Supervise and mentor production students to ensure that they acquire safe and professional work practices for NTS activities;
Ensure the proper management and organization of the School's technical equipment, which is used primarily for teaching and production purposes, and secondarily for external rental;
Participate in the planning and facilitate the realization of all productions and events;
Ensure the proper management of human resources for the realization of all productions and events.
Full description
Guide and mentor students throughout the production process;
Provide adequate instructional and technical support during set-up, tear-down and production;
Plan and coordinate production needs, schedules and human resources for all
student productions;
Provide technical support, plan and coordinate needs, schedules and human resources for selected internal events and external rentals at the School;
Ensure compliance with health and safety standards, rules and protocols;
Attend production meetings and participate in departmental meetings to determine stakeholders' needs;
Assist trainers in their pedagogical and artistic approaches;
Facilitate interactions between operations and pedagogical teams;
Participate in end-of-term evaluations of students;
Plan, set up and manage technical equipment acquisition plans;
Ensure the School's technical equipment inventories are up to date;
Inform the IT manager of required interventions, as needed;
Coordinate the transfer of technical equipment between the two campuses with other NTS technical managers
Keep abreast of best practices, new trends and new technologies in the field;
Be creative and develop new technology practices in the field;
Develop and maintain a respectful working relationship with all students;
Be part of certain committees.
Profile
Demonstrated experience in a similar position with evidence of success;
Ability to communicate, build trust and pass on knowledge;
Ability to manage staff and work towards developing their autonomy;
Ability to work with computer tools and strong knowledge and interest in the latest technologies related to the performing arts, especially design software such as AutoCAD and VECtorwork;
Bilingualism, both written and oral;
Ability to prioritize and work with deadlines;
Strong aptitude for teamwork, open-minded;
Excellent interpersonal skills, sense of initiative, problem solving, judgment, creativity, diligence, diplomacy, autonomy, integrity, sense of humour and stress management;
Strong manual skills and class 5 driver's licence.
What we offer
A caring, dynamic and motivating work environment; 
A competitive salary with an agile work schedule; 
An advantageous number of vacation days, plus two paid weeks during the holidays, with statuary holidays are honoured; 
A comprehensive group insurance plan, employee assistance program and telemedicine;  
A very advantageous defined benefit pension plan; 
A free parking space at the Saint-Denis pavilion; 
The privilege of working daily with a dedicated team, exceptional artists from across Canada and over 170 talented students; all in a bilingual, diverse and inclusive work environment!
How to apply?
If you are interested in this position, please submit your CV, along with a cover letter describing what makes you an ideal candidate, by email to cv@ent-nts.ca
We thank all applicants for their interest, however only those candidates selected for interviews will be contacted.
We are committed to providing a workplace that is inclusive and accessible to all and believe in the right to employability. That's why we support accessibility and employment equality; we encourage people of all ages, genders, sexual orientations, and ethnicity, as well as Indigenous people, people with disabilities, and people of colour, to apply.
Apply now!