Donor and Partner Recognition - 2020-2021*
The National Theatre School of Canada is a registered charity that relies on both public and private support to ensure its success. Without your generosity, we would not be able to maintain the high standard of excellence we offer in our professional training and our community engagement programs.
*These gifts were received during our fiscal year from August 1, 2020, to July 31, 2021.
Planned Giving - Heritage and Horizons Society
Co-owned authors' rights of Jean Besré
Estate of Mary Beverley Haney
Major Giving
MONUMENTAL TRANSFORMATIONS
$50,000 +
BMO Financial Group
McConnell Foundation
$10,000 - $24,999
1 Anonymous
Alberta G. Cefis
The Cole Foundation
David Daniels and Kate Alexander Daniels
Kingfisher Foundation
$5,000 - $9,999
Burrowes Family
The Norman and Margaret Jewison Charitable Foundation
$500 - $4,999
Teresa Marques
Jean Stutsman
$100 - $499
Camilla Holland and Colin Viebrock
Margaret Martinello Magner
REVEALING TALENT
CIBC
THE FUTURE IS NOW
The Slaight Family Foundation
OTHER
$100,000 +
RBC Emerging Artists Project
$25,000 - $49,999
Ira Gluskin and Maxine Granovsky Gluskin
$10,000 - $24,999
Jarislowsky Fraser Limited
The McLean Foundation
Scotia Wealth Management
Penny Arthurs Memorial Garden
1 Anonymous
Gideon Arthurs and Erin Shields
Harry Arthurs
Jean-Sébastien Bélanger
Annual Giving
$25,000+
Colin Jackson and Arlene Strom
$5,000 - $24,999
Maxime Gagné
The Porteous/Donald Family and Friends
$1,000 - $4,999
2 Anonymous
Mary and Herb Auerbach
Dr. Gordon Bricker
Kathryn and Brian Brownlie
Michael De Pencier
Simon Dupéré
Lucien Forget
Francis Hamel
The Hay Foundation
IODE Canada
Sheila Martin
Chelsea McIsaac
Anne Murray and Larry Agnew
Luc Plamondon
Eleanore Romanow
Monty Schnieder
Jason Sniderman
Nalini Stewart and Family
$500 - $999
2 Anonymous
Bernard Amyot, Ad. E.
Line Beauchamp
Shawn Cohen
Kaaren and Kerry L. Hawkins
J. Hewitt
Camilla Holland and Colin Viebrock
Bidyut K. Majumdar
Teresa Marques
Jack and Margaret Murray
Joan Richardson
The Slaight Family Foundation
Steven Smits
Yvon Turcot
$100 - $499
3 Anonymous
Alice Abracen
Stephanie Belding
Ms. Bruce Blakemore
Sean Caragata
Michael and Kim Davidman
Xavier Forget
Robert Gervais
Heather Hume
Benjamin Huppé
Maya Ishiura
Christine Johnston
Michael Joy
Jani Lauzon
Christine Lucyk
Margaret Martinello Magner
Seana McKenna
Kiki Nesbitt
Jeremy Parker
Peter Payan
Luc Pelletier
Vanessa Porteous
Ida Ruth Scolnik
Richard Soly
Jean Stutsman
Russell and Heather Thomas
TC Energy
Michael Walsh
Dr. Robert Walter and Dr. Jill Calder
Aviva Wolman-Wener
Alain Zouvi

… And all our many supporters who gave less than $100, as well as those who chose to remain anonymous.
Gifts in Kind
In-kind donations include non-monetary items such as equipment, maquettes, theatre tickets, high-quality costumes and fabrics for our workshop, and documents for the Bleviss Family Library.
BOOKS AND OTHER DOCUMENTS FOR THE BLEVISS FAMILY LIBRARY
11 Anonymous
Théâtre DUCEPPE
OTHER ITEMS
2 Anonymous
Cirque du Soleil
Fondation J. Armand Bombardier
Tribute Gifts
We received gifts in memory or in honour of the following:
IN MEMORY
Penny Arthurs
François Barbeau
Alan Bleviss
Joseph Bleviss
Alexis Bluteau
Michael Brott
Philippe Casgrain
James De Beaujeu Domville
Peter Dwyer
Susan Glenn
Michel Gosselin
Timothy Porteous
Ada Slaight
Sam Sniderman and Janet Mays
IN HONOUR
2021 Graduating Class
Brendan Agnew
Jake Epstein
Patrick Fitzsimmons
Rose Hong
Ted Johnson
Presentation of the show Pièces
Community Foundations
Community Foundation of Newfoundland & Labrador
Edmonton Community Foundation
Fondation du Grand Montréal
The École nationale de théâtre du Canada / Alan Bleviss fund at the Fondation du Grand Montréal
Fondation Québec Philanthrope
South Saskatchewan Community Foundation Inc.
Toronto Foundation
Vancouver Foundation
Winnipeg Foundation

Program:
Indigenous Artist Residency

Programs:
Studio Hydro-Québec, Festival des nouvelles écritures

Program:
TheatreLAB Project at the Monument-National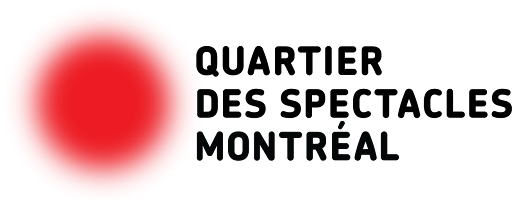 Program:
Shows at the Monument-National

Program:
NTS Re-Emergence Project
Public Partners