Jani Lauzon, Associate Director of the English Section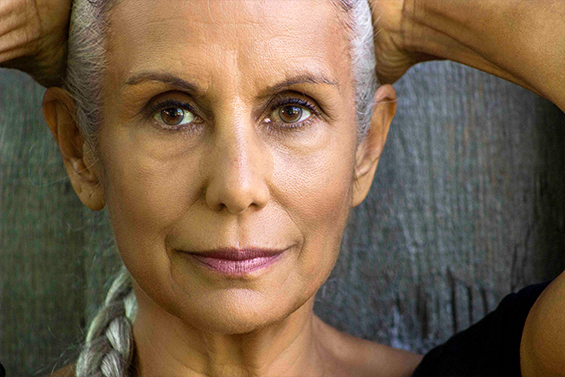 Jani Lauzon is the Associate Director of the English Section.
Learn more about her pedagogy
About Inclusivity in Theatre
---
Jani Lauzon is a multidisciplinary artist of Métis ancestry. She is a nine-time Dora nominated actor/director/writer, a three time Juno-nominated singer/songwriter, an award-winning screen actress, a Gemini Award winning puppeteer and a Toronto Theatre Critics award-winning director. She has fond memories of playing Grannie on the Mr. Dress-Up show and Pa Foley on the Big Comfy Couch. Memorable theatre appearances include: Cordelia/Fool in the NAC Aboriginal production of King Lear, Shylock in Merchant of Venice (SITR) and the COC's production of Louis Riel (directed by Peter Hinton). Her company Paper Canoe Projects producers her own work including the award-winning Prophecy Fog as well as I Call myself Princess and A Side of Dreams. Television guest appearances include Saving Hope, Hard Rock Medical and Conspiracy of Silence. Recent directing credits include Almighty Voice and his Wife (Soulpepper), Rope (The Shaw Festival) and The Monument (Factory Theatre). Jani began her career as an artist educator at the Claude Watson School for the Arts: Junior campus in the 1980s. She honed her skills as AD/Principal of The Centre for Indigenous Theatre and has worked extensively developing a pedagogy of actors training based on interdisciplinary training and circular communication. She is excited to be joining the NTS team for the 2020-2021 school year.
---
Photo credit: Howard J. Davis