Through the Theatre Engaging Communities (TEC) program, NTS supports its students and recent graduates by financing some of their artistic projects produced outside of the School (up to $5,000). This program combines the pursuit of artistic excellence with the determination to strengthen theatre's social impact.
Only students and recent NTS graduates (up to 5 years after graduation) may apply for for a grant to produce or perform art projects outside of the School if these projects demonstrate social or community involvement.
There are two types of grants
Type 1: $1,000 to $2,500
Project with moderate community involvement.
Here, the intended community is invited to participate in part of the process or the presentation without being at the centre of it.
Type 2: $3,000 to $5,000
Project focusing on community involvement.
Here community participation is central to all stages of the project. The community is not only invited but benefits from the process and presentation, if applicable.


The distinction between the two types of grants allows for the encouragement of different types of projects, while at the same time funding projects that demonstrate stronger and measurable community relevance.
For more information, contact tec@ent-nts.ca
Call for projects open from November 1st, 2021 to January 3rd, 2022.
Apply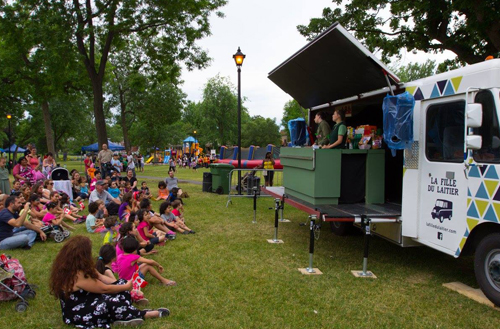 Rivières by Sofia Blondin
Biography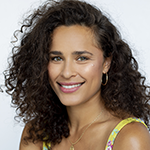 Since graduating in acting from the National Theatre School of Canada (2016), Sofia Blondin has participated in several theater and television productions. She has notably distinguished herself in the popular District 31 series and was recently seen on the stage of Théâtre Denise Pelletier in Les Amoureux, directed by Catherine Vidal. Also active in the dubbing field, she is involved in many aspects of her acting career.  Parallel to her acting activities, Sofia has developed a great interest in directing and social and community projects. In 2017, she co-founded, with Veronica Mockler, the artistic collective VISIBLE, whose mandate is to facilitate citizen's voice, by creating works that make individuals and their life stories exist and visible. Passionate about transmission, Sofia teaches theater to young people from all walks of life.
Rivières is a series of documentary performances about the resident of Côte-des-Neiges. This project brought together eight citizens from this very multi-ethnic neighbourhood, and invited the public to wander through the Côte-des-Neiges Community Recreation Centre to meet them and listen to their stories. Rivières created unexpected encounters between these citizens and their public, with some telling their stories to each other and others listening to them for the first time.
Watch the promo video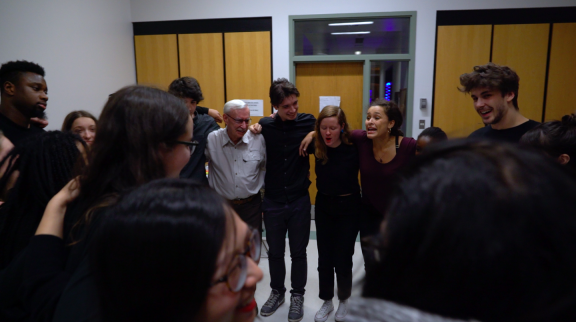 The Rest is Electric by Michael Wanless
Biography
Michael is a recent graduate of the National Theatre School of Canada from the Production, Design, and Technical Arts program. They have worked professionally as a sound designer since 2013, including the 2013/2014 season with Third Street Theatre in Calgary. The Rest Is Electric is their first foray into the world of podcast and non-theatre sound design, and they are very grateful to have the opportunity to explore this medium. They have also worked in live sound mixing for over a decade, with experience working in large concert venues and outdoor festivals. Their interests are wide ranging, but of particular interest to them are queer stories as well as other marginalized and under-served communities.
Adventures by Gillian Clark
Sin Palabras by Lorena Trigos
Kiviuq Return by Carlos Rivera
Project by David Gagnon Walker
Greenland by Sylvia Cloutier