TEC GERMINATION
Germination  :
A Workshop to
Nurture
New
Ideas
and
Dramaturgical
Skills
This Zoom workshop is designed to take your idea to the next stages of development, whether that is putting pen to paper, gathering a team, or finding the medium to best support your vision. Germination is a space for collective dreaming, to nourish creative sparks to future steps. We will also give you self-producing tools, so you can work on your own timeline and take the future of your piece into your own hands." 
Gillian Clarke 

(Nouvelle

-Écosse)

biography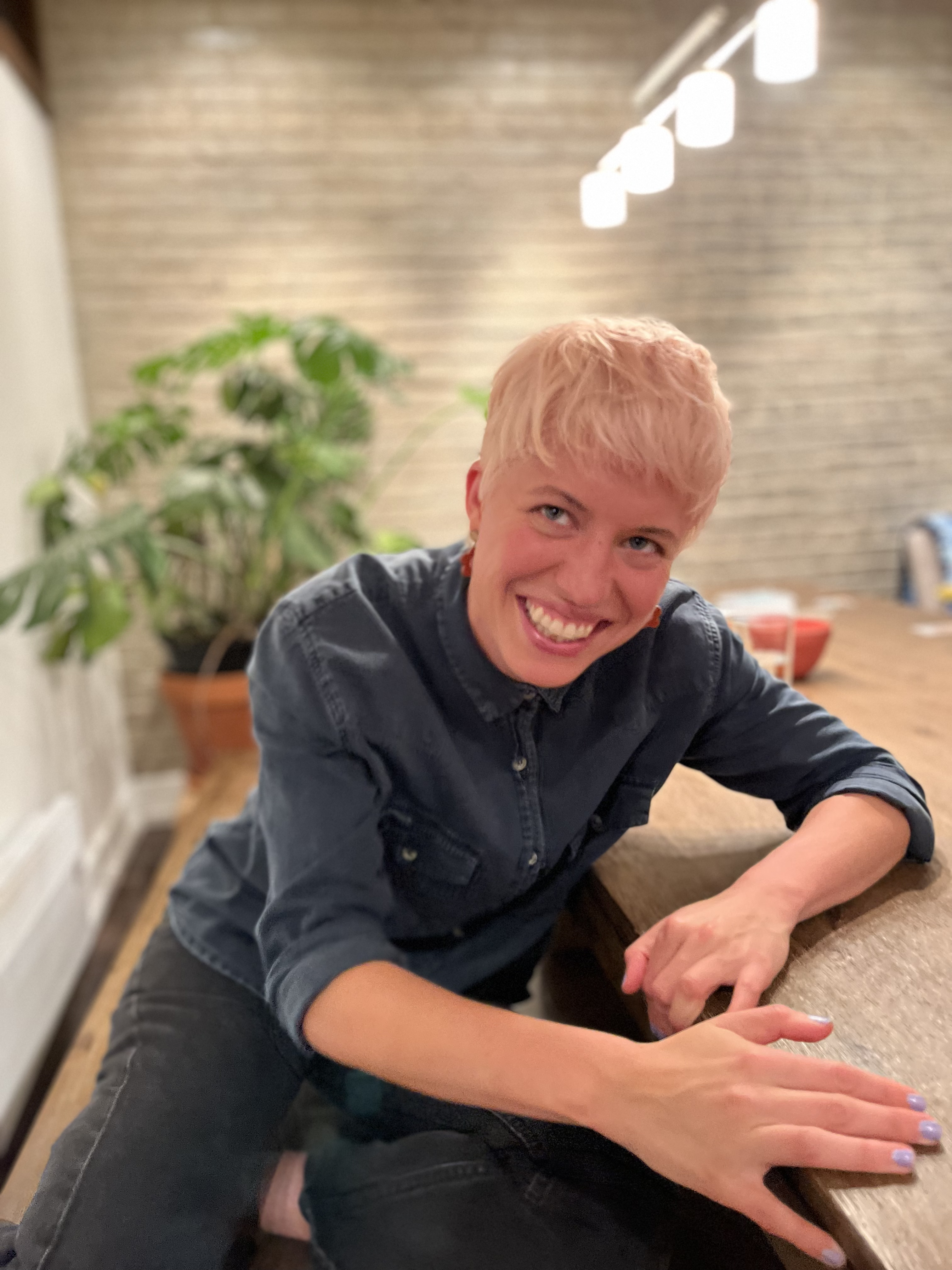 Gillian is a multidisciplinary theatre creator and the artistic co-director of Keep Good (Theatre) Company. She resides in Tiohtiá:ke/Montreal, with a large part of her heart in K'jipuktuk/Halifax. She is a recent graduate of the National Theatre School's playwriting program. Her work has been presented across Canada, England and India.  
Her plays include: The Ruins (Two Planks and a Passion Theatre), Harmony Mall (Runner-Up for the Playwrights Guild of Canada's 2019 RBC Emerging Playwright Award), Drums and Organs (commissioned by Dalhousie University for the 2018 graduating acting class) and Let's Try This Standing (her touring solo show and winner of Outstanding Performance at the 2017 Summerworks Performance Festival). She has held residencies with Outside the March and 2b theatre. 
She is also a two-time nominee for Best New Play at the Nova Scotia Robert Merritt awards.  Upcoming writing projects include The Game and Adventures with Keep Good (Theatre) Company.  
Posts in the same category