TEC BUNK #7
B
unk
#7
Capacity
Building Project
Bunk #7 is a play written by the late Larry Guno based on his personnal experience of a student led riot at the Edmonton Residential School in the early 60s.  The goal of the Raven Collective has been to honour the spirit of Truth and Reconciliation : to share the truth of Larry's expériences at IRS by bringing his story to life onstage ; to work towards reconciliation by creating opportunities for and developing local Indigenous talent in Northern BC.  
We were engaged as the Narrative Design Collective, a group of settlers designers, to design the show while mentoring someone from the local Indigenous community in our respective design disciplines.  With the completion of our production in Terrace, our next goal is to continue our mentee's technical training while they take the show on a regional tour of BC. 
Christian Horozazck 

(Ontario)

 

biography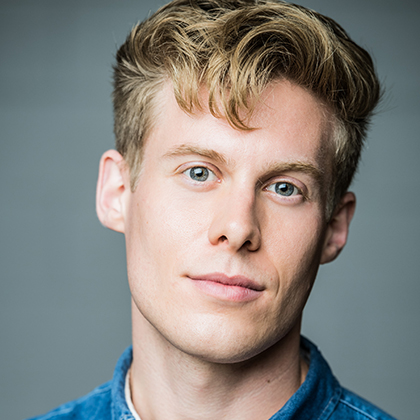 Christian is a settler lighting designer based in Tkaronto. Previous design work includes Kviuq Returns (Qaggiavuut !/ Banff Centre), Entrances and Exits (Howland Company), Love and Information, Burning Vision (National Theatre School), All The Sex I Ever Had (Séoul, Tokyo, Kyoto et Frankfurt/ Mammalian Diving Reflex) and Sex Drugs and Criminality (Riga/ Mammalian Diving Reflex). 
He is currently in his second season as an assistant Lighting Designer at the Stratford and has also assisted at Fall For Dance North.  He is a graduate of National Theatre School of Canada and completed a practicum at the Banff Centre for Arts and Creativity.
Outside theatre, Christian works as an architectural lighting designer having worked on exhibits with Dior, Red Sea Musuem, Pointe-à Callière, Lightouse, Immervise and the Singapore Zoo. 
Posts in the same category