TEC - SIN FOR YOU
SIN FOR YOU
Sin For You is a satirical, saucy, and sentimental audio project that views the modern world through the lens of the outport Newfoundlander. Using satire, scenes, and songs the project will pit globalization, pop culture, and modern ethics against a vernacular and culture that has been brined and preserved like bottled moose.
---
Evan Mercer

 

Biography (Newfoundland)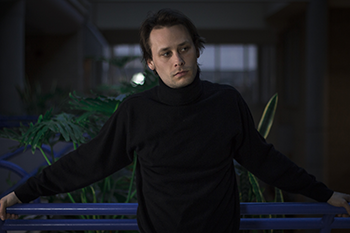 Evan Mercer is an actor, writer, comedian, and musician from Shearstown, Newfoundland. He is attending the National Theatre School (Acting). Evan has been fortunate enough to work with many wonderful theatre companies in Newfoundland. He has also worked in film and television, appearing in Son of a Critch, Little Dog,and Frontier. For Riverhead, he was nominated for a CSA for Best Supporting Actor. Check out Evan's most recent project, Halfhandsome's The Codcast, on all audio streaming platforms.
Posts in the same category