TEC SHIPWRIGHT
Shipwright
Shipwright is a storytelling exhibit that combines sculpture and performance to evoke Prince Edward Island's shipbuilding past. The public is invited to have a cup of tea at the Riverview Community Centre and witness a PEI shipyard, complete with a fleet of ships built by local craftsman Vernon Corney in their first public display. Each day, the space is occupied by a pair of shipwrights. They work and sing, sleep and eat, play banjo and do their chores, all to evoke the sense memory of PEI's age of sail.
More information can be found on the Radiant Rural Halls website.
Patrick Jeffrey 

(Nouveau

-Brunswick)

 

biography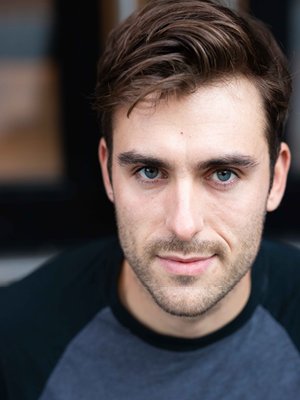 Patrick Jeffrey is a theatre maker who grew up on Epekwitk (PEI). A graduate of the National Theatre School of Canada, he has performed in companies including Repercussion (Montreal), Sweetline (St. John's), The Atlantic Repertory Company (Saint John) and the Confederation Players (Charlottetown).
He produces his own plays through his theatre company Caveman Lovechild, and recently had a showcase presentation of a new play, The Breakthrough, with Tableau D'Hôte in Montreal. Shipwright marks the first time he has bridged the gap between installation and performance, and it is an honor and a joy to be collaborating with his grandfather Vernon Corney. 
Posts in the same category