Gideon Arthurs
Gideon Arthurs is the CEO of the National Theatre School of Canada, on the Board of Directors of the Conseil des arts de Montréal, member of the Steering Committee of the Canada Arts Summit and he was formerly the President of the Board of La Serre/OFFTA. He served as a juror for the 2015 Siminovitch Prize for Excellence and Innovation in Theatre.
Read the bio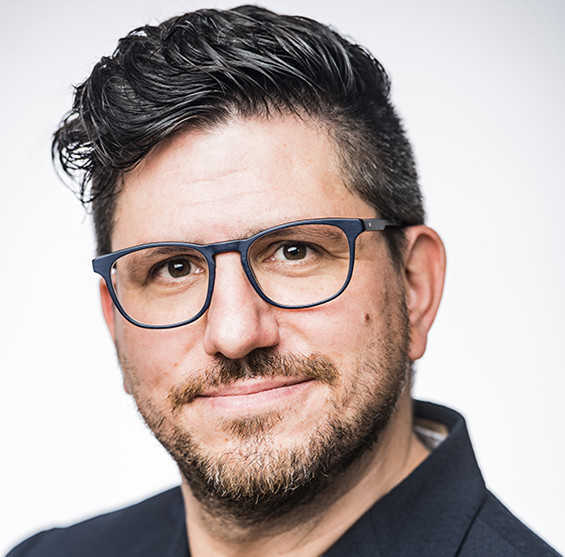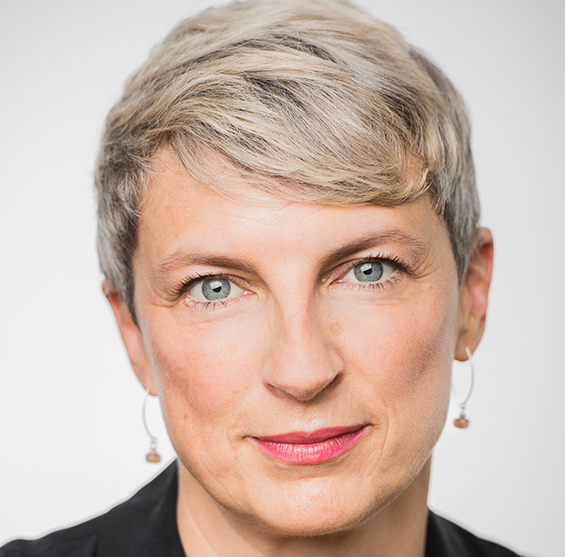 English section
Alisa Palmer
Alisa Palmer is an internationally trained award-winning theatre director, playwright, dramaturge and theatre producer. Her work crosses genres, including the classics, contemporary plays, creation projects, musicals and operas. Ms. Palmer's work is characterized by vivid performances, a bold use of music, powerful visuals and a passionate commitment to the body politic.
Read the bio
French section
Frédéric Dubois
An actor by training, director by trade, Frédéric Dubois has been involved in Quebec theatre for 20 years. He has won a number of prestigious awards, including the John Hirsch Prize, awarded by the Canada Council, in 2008, and the Masque de la Révélation in 2001. He has distinguished himself across Quebec's French-language theatre scene, directing both repertory works and original productions.
Read the bio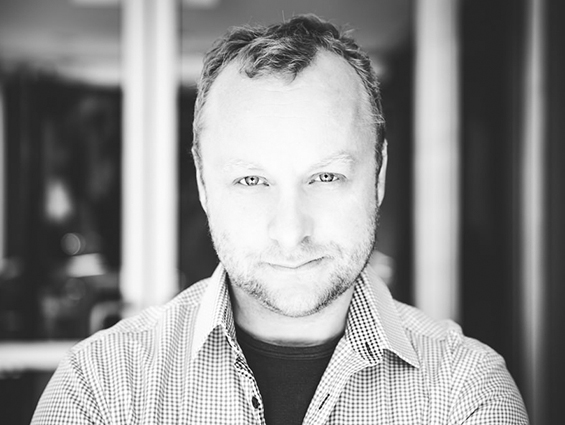 ASSOCIATE ARTIST OF THE ACTING PROGRAM

Meegwun Fairbrother


ASSOCIATE ARTIST OF THE PRODUCTION DESIGN AND TECHNICAL ARTS PROGRAM
Daniel Bennett

ASSOCIATE ARTIST OF THE DIRECTING PROGRAM
Audrey Dwyer

PROFESSIONAL MENTOR OF THE PLAYWRITING PROGRAM
Marie Leofeli Romero Barlizo

PROFESSIONAL MENTOR OF THE ACTING PROGRAM
Cherissa Richards

ASSOCIATE ARTIST OF THE FRENCH SECTION
Soleil Launière

ASSOCIATE ARTIST OF THE FRENCH SECTION
Tatiana Zinga Botao
COORDINATOR, STAGE DÉCOUVERTE(S)
Xavier Huard

ARTISTIC DIRECTOR OF THE ENGLISH SECTION AND DIRECTOR OF THE ACTING AND RESIDENCY PROGRAMS 

Alisa Palmer
To reach Alisa Palmer, please contact Caroline Aki Matsushita Guertin, Assistant to the Artistic Director, English Section: 514-842-7954, ext. 135 | carolineguertin [a] ent-nts.ca

ASSOCIATE DIRECTOR OF THE ENGLISH SECTION

Jani Lauzon
janilauzon [a] ent-nts.ca

HEAD OF PROFESSIONNAL DEVELOPMENT OF THE ENGLISH SECTION AND COORDINATOR OF THE ACTING PROGRAM
Caroline Aki Matsushita Guertin
514-842-7954, ext. 135
carolineguertin [a] ent-nts.ca

ASSOCIATE DIRECTOR OF THE ACTING PROGRAM
Quincy Armorer

DIRECTOR OF THE PLAYWRITING PROGRAM

Andrea Romaldi
514-842-7954, ext. 150
andrearomaldi [a] ent-nts.ca

DIRECTOR OF THE DIRECTING PROGRAM & ASSOCIATE DIRECTOR OF RESIDENCIES
Matjash Mrozewski
514-842-7954, ext. 138
matjashmrozewski [a] ent-nts.ca

DIRECTOR OF THE PRODUCTION DESIGN & TECHNICAL ARTS PROGRAM
Andrea Lundy
514-842-7954, ext. 123
andrealundy [a] ent-nts.ca

DIRECTOR OF THE SET AND COSTUME DESIGN PROGRAM
Stéphane Longpré
514-842-7954, ext. 119
stephanelongpre [a] ent-nts.ca

Read the bio

COORDINATOR OF THE SET AND COSTUME DESIGN PROGRAM
Jill Thomson
514-842-7954, ext. 130

jillthomson [a] ent-nts.ca

HEAD OF MUSIC OF THE ENGLISH SECTION

Floydd Ricketts
514-842-7954, ext. 152
floyddricketts [a] ent-nts.ca

HEAD OF VOICE OF THE ENGLISH SECTION
Laurel Thomson
514-842-7954, ext. 146
laurelthomson [a] ent-nts.ca

HEAD OF MOVEMENT OF THE ENGLISH SECTION
Rebecca Harper
514-842-7954, ext. 146
rebeccaharper [a] ent-nts.ca

ARTISTIC DIRECTOR OF THE FRENCH SECTION AND PROGRAM DIRECTOR OF THE INTERPRÉTATION PROGRAM

Frédéric Dubois
To reach Frédéric Dubois, please contact Éric Cabana, assistant to the Artistic Director of the French section: 514-842-7954, ext. 118 | ericcabana [a] ent-nts.ca

ASSISTANT TO THE ARTISTIC DIRECTOR OF THE FRENCH SECTION
Éric Cabana
514-842-7954, ext. 118

ericcabana [a] ent-nts.ca

PROGRAM DIRECTOR OF ÉCRITURE DRAMATIQUE

Diane Pavlovic
514-842-7954, ext. 131
dianepavlovic [a] ent-nts.ca


Read the bio

PROGRAM DIRECTOR OF MISE EN SCÈNE ET RÉSIDENCES
Robert Bellefeuille
514-842-7954, ext. 137
miseenscene [a] ent-nts.ca
PROGRAM DIRECTOR OF CRÉATION ET PRODUCTION

Catherine La Frenière
514-842-7954, ext. 133
catherinelafreniere [a] ent-nts.ca

Read the bio

HEAD OF MUSIC OF THE FRENCH SECTION
Catherine Gadouas
514-842-7954
catherinegadouas [a] ent-nts.ca

HEAD OF VOICE OF THE FRENCH SECTION
Marie Lavallée
514-842-7954, ext. 152
marielavallee [a] ent-nts.ca
Festival and Arts Engagement

DIRECTOR OF ARTS ENGAGEMENT

Maude Levasseur
514-842-7954, ext. 132

maudelevasseur [a] ent-nts.ca

ASSOCIATE DIRECTOR, ARTS ENGAGEMENT
Erika Kierulf
514-842-7954, ext. 165
erikakierulf [a] ent-nts.ca

PROJECT MANAGER FOR ARTS ENGAGEMENT
Tova Roy
514-842-7954, ext. 165

tovaroy [a] ent-nts.ca

CHIEF FINANCIAL OFFICER 
Mikaëlle Monfort, CPA, CA
514-842-7954, ext. 120
mikaellemonfort [a] ent-nts.ca

ACCOUNTANT
Miguel Balarezo
514-842-7954, ext. 148

finances [a] ent-nts.ca

ACCOUNTS RECEIVABLE CLERK
Mathieu Hétu 
514-842-7954, ext. 127

mhetu [a] ent-nts.ca

IT MANAGER
Jean-Sébastien Dumaresq 
514-842-7954, ext. 113

jsdumaresq [a] ent-nts.ca

IT SUPPORT AGENT
Francis Depelteau 
514-842-7954

CHIEF EXTERNAL RELATIONS OFFICER
Jean-Sébastien Bélanger
jsbelanger [a] ent-nts.ca

DIRECTOR OF GOVERNMENT RELATIONS AND SPECIAL CAMPAIGNS
Michel Rafie

michelrafie [a] ent-nts.ca

COMMUNICATIONS MANAGER OF THE PROFESSIONAL PROGRAMS

Mathieu Lussier
514-842-7954, ext. 144
mathieul [a] ent-nts.ca

COMMUNICATIONS AND MARKETING COORDINATOR

Cindy Lao
514-842-7954, ext. 167
cindylao [a] ent-nts.ca

CAMPAIGN AND DIGITAL CONTENT MANAGER
Aline Jourdain
514-842-7954, ext. 163
ajourdain [a] ent-nts.ca

DEVELOPMENT ASSISTANT
Chana Ellman
514-842-7954, ext. 149
chanaellman [a] ent-nts.ca
COMMUNICATIONS MANAGER OF THE PROFESSIONAL PROGRAMS (On Leave)
Marie-Ève Rochon
514-842-7954, ext. 144

marieeverochon [a] ent-nts.ca

CAMPAIGN AND DIGITAL CONTENT MANAGER (On Leave)

Marie-Michelle Demers


mmdemers [a] ent-nts.ca
Training and Administrative Support

CHIEF OPERATING OFFICER
Fanny Pagé
514-842-7954, ext. 122
fannypage [a] ent-nts.ca
COVID-19 HEALTH AND SAFETY COORDINATOR
Audrey Lamontagne
514-842-7954
coordination [a] ent-nts.ca

TECHNICAL DIRECTOR 
Caroline Turcot
514-842-7954, ext. 145
dirtech [a] ent-nts.ca

MANAGER OF TRAINING AND ADMINISTRATIVE SUPPORT

Anne-Marie Bizier
514-842-7954, ext. 143
annemariebizier [a] ent-nts.ca

MANAGER OF STUDENT SERVICES

Marc-André Durocher
514-842-7954, ext. 134

madurocher [a] ent-nts.ca

STUDENT ADVISOR

Dona Noël
514-842-7954, ext. 116
donanoel [a] ent-nts.ca

CUSTOMER SERVICE AND ADMINISTRATIVE AGENT

Marie-Michelle Duval-Martin
514-842-7954, ext. 0
accueil [a] ent-nts.ca  

STORE MANAGER 

Yoland Lambert
514-842-7954, ext. 121

yolandlambert [a] ent-nts.ca

BUILDING MANAGER - SAINT-DENIS CAMPUS
Marc-André Perreault
514-842-7954, ext. 124

maperreault [a] ent-nts.ca


TECHNICAL ASSISTANT
Marc-André Roy
514-842-7954, ext. 162

maroy [a] ent-nts.ca

FLAVOUR AND COMMUNITY ANIMATOR - CAFETERIA

Louis-Philippe Durocher
514-842-7954, ext. 142

lpdurocher [a] ent-nts.ca

CHIEF OF STAFF 
Luc Pelletier
514-842-7954, ext. 114

lucpelletier [a] ent-nts.ca

HUMAN RESOURCES MANAGER
Camille Friedrich
514-842-7954, ext. 172

cfriedrich [a] ent-nts.ca

EXECUTIVE ASSISTANT FOR THE OFFICE OF THE CEO
Berry Zinga Nkuni
514-842-7954, ext. 111

berrynkuni [a] ent-nts.ca

HEAD LIBRARIAN

Simon Barry, MLIS
514-842-7954, ext. 129

simonbarry [a] ent-nts.ca

LIBRARY ASSISTANT

Nathalie Fontaine
514-842-7954, ext. 125
nathaliefontaine [a] @ent-nts.ca


LIBRARY TECHNICIAN
Marianne Boudreau
514-842-7954, ext. 112
mboudreau [a] ent-nts.ca


LIBRARY ASSISTANT 

Marie-Claude Verdier 
514-842-7954, ext. 136
mcverdier [a] ent-nts.ca

ADMINISTRATIVE ASSISTANT

Manon Garneau
514-842-7954, ext. 147

manongarneau [a] ent-nts.ca


CODIRECTOR OF THE MONUMENT-NATIONAL CAMPUS
Richard Bélanger
514-871-9883, ext. 203

richardbelanger [a] ent-nts.ca


CODIRECTOR OF THE MONUMENT-NATIONAL CAMPUS

Sarah Lachance
514-871-9883, ext. 228
slachance [a] monumentnational.com



RENTALS AND PARTNERSHIPS MANAGER OF THE MONUMENT-NATIONAL CAMPUS
Guillaume Fontaine
514-871-9883, ext. 227
location [a] monumentnational.com


LOGISTICS AND CUSTOMER EXPERIENCE MANAGER
Jasmin Louis-Seize
514-871-9883, ext. 234
jasminlouisseize [a] monumentnational.com

HEAD OF THE COSTUME WORKSHOP

Audrey Lee
514-871-9883, ext. 221
audreylee [a] monumentnational.com

HEAD OF THE CARPENTRY WORKSHOP

Guillaume Simard
514-871-9883, ext. 224
guillaumesimard [a] monumentnational.com



TECHNICAL DIRECTOR
Philippe Almeras
514-871-9883, ext. 236
palmeras [a] ent-nts.ca

TECHNICAL SUPERVISOR FOR STUDENTS
Marjorie Lefebvre
514-871-9883, ext. 237
mlefebvre [a] ent-nts.ca
HEAD LIGHTING TECHNICIAN
Francis Hamel
514-871-9883, ext. 219
francishamel [a] monumentnational.com

HEAD MACHINIST
Jérémie Bérubé
514-871-9883, ext. 219
jeremieberube [a] monumentnational.com

HEAD SOUND TECHNICIAN
Bianca Bernier
514-871-9883

SUPERINTENDENT

Bernard Methot
514-871-9883, ext. 242
bmethot [a] monumentnational.com

CUSTOMER SERVICE REPRESENTATIVE
Léa Cachau-Hereillat
514-871-9883, ext. 210
info [a] monumentnational.com