Fanny Pagé
Before joining NTS, Fanny worked for Cirque du Soleil and Franco Dragone Entertainment Group, two of the most prolific companies in the performing arts industry. In her career, which spans over 20 years, she has held various positions in show production, operations and human resources. Her dedication and work ethic has allowed her to grow, starting as an administrative assistant and advancing to hold various management and executive positions. She is bringing a wealth of knowledge to this role that will allow her to successfully lead one of Canada's most iconic arts institutions.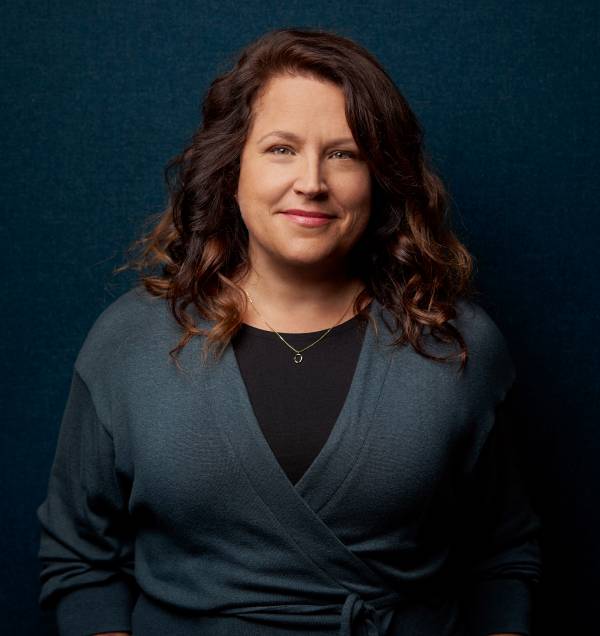 Artistic Executive Directors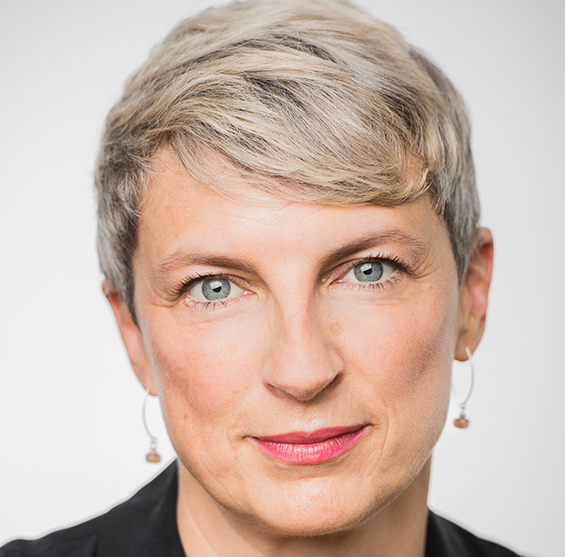 English section
Alisa Palmer
Alisa Palmer is an internationally trained award-winning theatre director, playwright, dramaturge and theatre producer. Her work crosses genres, including the classics, contemporary plays, creation projects, musicals and operas. Ms. Palmer's work is characterized by vivid performances, a bold use of music, powerful visuals and a passionate commitment to the body politic.
Read the bio
French section
Frédéric Dubois
An actor by training, director by trade, Frédéric Dubois has been involved in Quebec theatre for 20 years. He has won a number of prestigious awards, including the John Hirsch Prize, awarded by the Canada Council, in 2008, and the Masque de la Révélation in 2001. He has distinguished himself across Quebec's French-language theatre scene, directing both repertory works and original productions.
Read the bio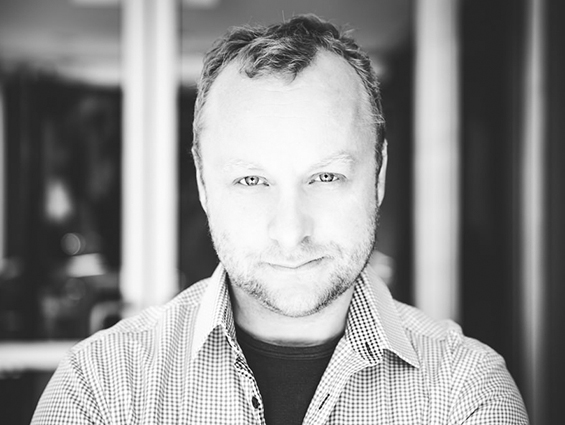 ASSOCIATE ARTIST AND CO-CHAIR OF THE INDIGENOUS ADVISORY CIRCLE

Jani Lauzon
janilauzon [a] ent-nts.ca

ASSOCIATE ARTIST OF THE ENGLISH SECTION
Alex Bulmer


ASSOCIATE ARTIST OF THE ENGLISH SECTION
Raphael Martin


ASSOCIATE ARTIST OF THE ENGLISH SECTION
Eric Micha Holmes

ASSOCIATE ARTIST OF THE ACTING PROGRAM

Meegwun Fairbrother


ASSOCIATE ARTIST OF THE PRODUCTION DESIGN AND TECHNICAL ARTS PROGRAM
Daniel Bennett
ASSOCIATE ARTIST OF THE PRODUCTION DESIGN AND TECHNICAL ARTS PROGRAM
Deanna Choi

ASSOCIATE ARTIST OF THE DIRECTING PROGRAM
Audrey Dwyer

PROFESSIONAL MENTOR OF THE PLAYWRITING PROGRAM
Marie Leofeli Romero Barlizo

PROFESSIONAL MENTOR OF THE ACTING PROGRAM
Cherissa Richards

ASSOCIATE ARTIST AND CO-CHAIR OF THE INDIGENOUS ADVISORY CIRCLE
Soleil Launière

ASSOCIATE ARTIST OF THE FRENCH SECTION
Tatiana Zinga Botao

(ON LEAVE) EXECUTIVE ARTISTIC DIRECTOR, ENGLISH SECTION AND DIRECTOR OF THE ACTING AND RESIDENCY PROGRAMS
Alisa Palmer
To reach Alisa Palmer, please contact Caroline Aki Matsushita Guertin

INTERIM ARTISTIC DIRECTOR OF THE ENGLISH SECTION AND DIRECTOR OF THE PRODUCTION DESIGN & TECHNICAL ARTS PROGRAM
Andrea Lundy
514-842-7954, ext. 123
andrealundy [a] ent-nts.ca

INTERIM DIRECTOR OF THE ACTING PROGRAM
Quincy Armorer
To reach Quincy Armorer, please contact Caroline Aki Matsushita Guertin

HEAD OF PROFESSIONNAL DEVELOPMENT AND COORDINATOR OF THE ACTING PROGRAM ENGLISH SECTION
Caroline Aki Matsushita Guertin
514-842-7954, ext. 146
carolineguertin [a] ent-nts.ca

DIRECTOR OF THE PLAYWRITING PROGRAM

Andrea Romaldi
514-842-7954, ext. 150
andrearomaldi [a] ent-nts.ca

DIRECTOR OF THE DIRECTING PROGRAM & INTERIM DIRECTOR OF RESIDENCIES
Matjash Mrozewski
514-842-7954, ext. 138
matjashmrozewski [a] ent-nts.ca

DIRECTOR OF THE SET AND COSTUME DESIGN PROGRAM
Stéphane Longpré
514-842-7954, ext. 130
stephanelongpre [a] ent-nts.ca

Read the bio

COORDINATOR OF THE SET AND COSTUME DESIGN PROGRAM
Jill Thomson
514-842-7954, ext. 130
jillthomson [a] ent-nts.ca

HEAD OF MUSIC OF THE ENGLISH SECTION

Jonathan Patterson
514-842-7954, ext. 152
jpatterson [a] ent-nts.ca

HEAD OF MOVEMENT AND CORE CURRICULUM
Rebecca Harper
514-842-7954, ext. 146
rebeccaharper [a] ent-nts.ca

ARTISTIC EXECUTIVE DIRECTOR OF THE FRENCH SECTION AND PROGRAM DIRECTOR OF THE INTERPRÉTATION PROGRAM

Frédéric Dubois
To reach Frédéric Dubois, please contact Éric Cabana, assistant to the Artistic Director of the French section

ASSISTANT TO THE ARTISTIC DIRECTOR OF THE FRENCH SECTION
Éric Cabana
514-842-7954, ext. 118
ericcabana [a] ent-nts.ca

DIRECTOR OF THE ÉCRITURE DRAMATIQUE PROGRAM

Diane Pavlovic
514-842-7954, ext. 131
dianepavlovic [a] ent-nts.ca

DIRECTOR OF THE MISE EN SCÈNE PROGRAM AND THE RÉSIDENCES
Robert Bellefeuille
514-842-7954, ext. 137
miseenscene [a] ent-nts.ca
DIRECTOR OF THE CRÉATION ET PRODUCTION PROGRAM

Catherine La Frenière
514-842-7954, ext. 133
catherinelafreniere [a] ent-nts.ca

Read the bio

HEAD OF MUSIC OF THE FRENCH SECTION
Catherine Gadouas
514-842-7954
catherinegadouas [a] ent-nts.ca

TEACHER OF VOICE AND DICTION

Luc Bourgeois
514-842-7954, ext. 152
lbourgeois [a] ent-nts.ca

ADMINISTRATIVE COORDINATOR – ENGLISH SECTION

Joshua Fourney
514-842-7954, ext. 156
jfourney [a] ent-nts.ca
Centre for Art and Social Innovation

DIRECTOR OF THE CENTRE FOR ART AND SOCIAL INNOVATION

Maude Levasseur
514.871.9883, ext. 211
maudelevasseur [a] ent-nts.ca

ASSOCIATE DIRECTOR OF THE CENTRE FOR ART AND SOCIAL INNOVATION
Erika Kierulf
514.871.9883, ext. 256
erikakierulf [a] ent-nts.ca

PROJECT MANAGER OF THE CENTRE FOR ART AND SOCIAL INNOVATION
Tova Roy
514.871.9883, ext. 211
tovaroy [a] ent-nts.ca

DIGITAL CONTENT MANAGER (PUBLISHING, DISTRIBUTION AND ENGAGEMENT) OF THE CENTRE FOR ART AND SOCIAL INNOVATION
Marie Samuel Levasseur
514.871.9883, ext. 256
msamuellevasseur [a] ent-nts.ca

CHIEF FINANCIAL OFFICER 
Mikaëlle Monfort, CPA, CA
514-842-7954, ext. 120
mikaellemonfort [a] ent-nts.ca

ACCOUNTANT
Miguel Balarezo
514-842-7954, ext. 148
finances [a] ent-nts.ca
ACCOUNTS RECEIVABLE CLERK
Mathieu Hétu 
514-842-7954, ext. 127
mhetu [a] ent-nts.ca
ACCOUNTANT-ANALYST
Irina Tcaci
514-842-7954 ext. 165

IT MANAGER
Jean-Sébastien Dumaresq 
514-842-7954, ext. 113
jsdumaresq [a] ent-nts.ca

IT SUPPORT AGENT
Francis Depelteau 
514-842-7954, ext. 113
fdepelteau [a] ent-nts.ca

CHIEF EXTERNAL RELATIONS OFFICER
Jean-Sébastien Bélanger
514-842-7954, ext. 141
jsbelanger [a] ent-nts.ca

MAJOR GIFTS AND PLANNED GIVING DIRECTOR

Adèle Lacas
514-842-7954, ext. 160
alacas [a] ent-nts.ca

CAMPAIGN AND DIGITAL CONTENT MANAGER
Aline Jourdain
514-842-7954, ext. 163
ajourdain [a] ent-nts.ca

COMMUNICATION MANAGER, PROFESSIONAL PROGRAMS
Riteba McCallum
514-842-7954, ext. 163
rmccallum [a] ent-nts.ca

PRIVATE FUNDING MANAGER, SPONSORSHIPS AND PRIVATE DONATIONS
Mathieu Lussier
514-842-7954, ext.144 
mathieul [a] ent-nts.ca

PUBLIC FUNDING MANAGER
Priscilla Poirier
514-526-6071, ext. 144
ppoirier [a] ent-nts.ca

FUNDRAISING OPERATIONS COORDINATOR
Danielle Keiko Eyer
514-842-7954, ext. 149
dkeyer [a] ent-nts.ca
Training and Administrative Support

CHIEF OPERATING OFFICER
Shelley Dupasquier
514-842-7954
sdupasquier [a] ent-nts.ca

PROJECT MANAGER - EVENTS
Audrey Lamontagne
514-842-7954, ext. 178
alamontagne [a] ent-nts.ca

TECHNICAL DIRECTOR 
Marjorie Quessy
514-842-7954, ext. 145
dirtech [a] ent-nts.ca

MANAGER OF TRAINING AND ADMINISTRATIVE SUPPORT

Anne-Marie Bizier
514-842-7954, ext. 143
annemariebizier [a] ent-nts.ca

MANAGER OF STUDENT SERVICES

Marc-André Durocher
514-842-7954, ext. 134
madurocher [a] ent-nts.ca

STUDENT ADVISOR

Marie-Dominique Pierre
514-842-7954, ext. 116
mdpierre [a] ent-nts.ca


CUSTOMER SERVICE AND ADMINISTRATIVE AGENT

Sophie Kastner
514-842-7954, ext. 110
skastner [a] ent-nts.ca  

STORE KEEPER

Yoland Lambert
514-842-7954, ext. 121
yolandlambert [a] ent-nts.ca

BUILDING MANAGER - SAINT-DENIS CAMPUS
Marc-André Perreault
514-842-7954, ext. 124
maperreault [a] ent-nts.ca


TECHNICAL ASSISTANT
Marc-André Roy
514-842-7954, ext. 162
maroy [a] ent-nts.ca

CHIEF EXECUTIVE OFFICER
Fanny Pagé


CHIEF OF STAFF 
Luc Pelletier
514-842-7954, ext. 114
lucpelletier [a] ent-nts.ca

ASSOCIATE DIRECTOR OF HUMAN RESOURCES
Camille Friedrich
514-842-7954, ext. 172
cfriedrich [a] ent-nts.ca

ASSISTANT TO THE CEO'S OFFICE
Marie-Michelle Duval-Martin
514-842-7954, ext. 111
mmduvalmartin [a] ent-nts.ca

HEAD LIBRARIAN

Simon Barry, MLIS
514-842-7954, ext. 129
simonbarry [a] ent-nts.ca

LIBRARY ASSISTANT

Nathalie Fontaine
514-842-7954, ext. 125
nathaliefontaine [a] ent-nts.ca


LIBRARY TECHNICIAN
Marianne Boudreau
514-842-7954, ext. 112
mboudreau [a] ent-nts.ca


LIBRARY ASSISTANT 

Marie-Claude Verdier 
514-842-7954, ext. 136
mcverdier [a] ent-nts.ca

ADMINISTRATIVE ASSISTANT

Manon Garneau
514-842-7954, ext. 147
manongarneau [a] ent-nts.ca


DIRECTOR OF OPERATIONS
Karine Daviau
514-871-9883, ext. 228
kdaviau [a] ent-nts.ca

PROJECT MANAGER - OPERATIONS
Emily Emond
location [a] ent-nts.ca

LOGISTICS AND CUSTOMER EXPERIENCE MANAGER
Jasmin Louis-Seize
514-871-9883, ext. 234
jlouisseize [a] ent-nts.ca

CUSTOMER EXPERIENCE AND TICKETING OPERATIONS AGENT
Alexe Bernard
514-871-9883, ext. 210
abernard [a] ent-nts.ca

TECHNICAL DIRECTOR
Philippe Almeras
514-871-9883, ext. 236
palmeras [a] ent-nts.ca

TECHNICAL SUPERVISOR FOR STUDENTS
Marjorie Lefebvre
514-871-9883, ext. 237
mlefebvre [a] ent-nts.ca

HEAD LIGHTING TECHNICIAN
Francis Hamel
514-871-9883, ext. 219
francishamel [a] ent-nts.ca

HEAD MACHINIST
Jérémie Bérubé
514-871-9883, ext. 202
jeremieberube [a] ent-nts.ca

HEAD SOUND TECHNICIAN
Bianca Bernier
514-871-9883, ext. 207
bbernier [a] ent-nts.ca

HEAD OF THE CARPENTRY WORKSHOP

Guillaume Simard
514-871-9883, ext. 224
guillaumesimard [a] ent-nts.ca



ASSISTANT OF CARPENTRY WORKSHOP

Christian Larochelle
514-871-9883, ext. 220
christianlarochelle [a] ent-nts.ca

MANAGER OF THE SCENIC PAINTING WORKSHOP

Véronique Pagnoux
514-871-9883, ext. 224

PROJECT MANAGER - COSTUME WORKSHOP

Julia Metzger
514-871-9883, ext. 221
jmetzger [a] ent-nts.ca

PROJECT MANAGER - COSTUME WORKSHOP

Michael Slack
514-871-9883, ext. 221
mslack [a] ent-nts.ca

MANAGER OF THE PROPS WORKSHOP

Angela Rassenti
514-871-9883, ext. 249
accessoires [a] ent-nts.ca

SUPERINTENDENT

Bernard Methot
514-871-9883, ext. 242
bmethot [a] ent-nts.ca