About the residency
An eighteen month, part-time residency for emerging artistic leaders who are working to become Artistic Directors of performing arts organizations. In partnership with the Banff Centre Cultural Leadership Program.
This residency is made possible through the support of BMO.
Context
The performing arts sector is experiencing rapid and intensive change. Shifting public interest, a call for more inclusive practices, the changing role of civic institutions in society, and the impact of technology are just a few of the forces that are altering what it means to be an artistic organization today.
Being an artistic leader is more complex and challenging than ever and requires a profound understanding of the communities you intend to serve. This means building relationships with new audiences and being brave enough to lead change. Major Canadian cultural institutions are undergoing a rare moment of generational transition as long-serving leaders begin to retire. The NTS Artistic Leadership Residency program is a national first, designed to serve the artistic milieu during this moment of change and prepare emerging artistic leadership to successfully helm Canada's performing arts institutions. 
Who should apply?
The Artistic Leadership Development Program is aimed at artistic practitioners who are hoping to assume leadership roles in institutional contexts. Artists should have at least 8 years of professional practice and be on a trajectory to assume the role of Artistic Director in the near future. Artistic Directors of the future will not exclusively come from Directing or Acting backgrounds, so practitioners of all kinds should consider this program. 
NTS is fervently committed to broadening the talent pool for leadership in Canada – diversity of all kinds will drive the sector forward and applicants from all backgrounds, communities, orientations, and abilities are strongly encouraged to apply. 
Fay Nass is a Vancouver-based theatre director, devisor, curator, dramaturg, producer and multi-disciplinary artist. She is Artistic Director of the frank theatre company, and the founder and artistic director of Aphotic Theatre. Her work often examines questions of race, sex and culture, and the challenges these pose to notions of identity. In her work she shines light on liminal spaces in order to shift meanings and deconstruct paradigms rooted in our society. Fay holds a Master of Fine Arts degree in theatre from Simon Fraser University's School for the Contemporary Arts. Fay has been working in the theatre industry for more than 15 years and has presented her work in numerous festivals, venues and conferences nationally and internationally.  
Fay Nass' residence is supported by the Birks Family Foundation.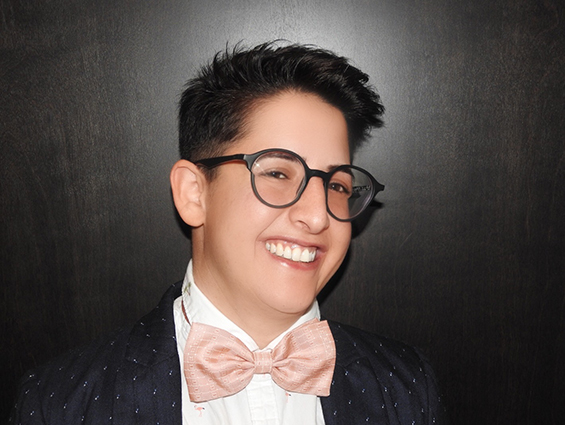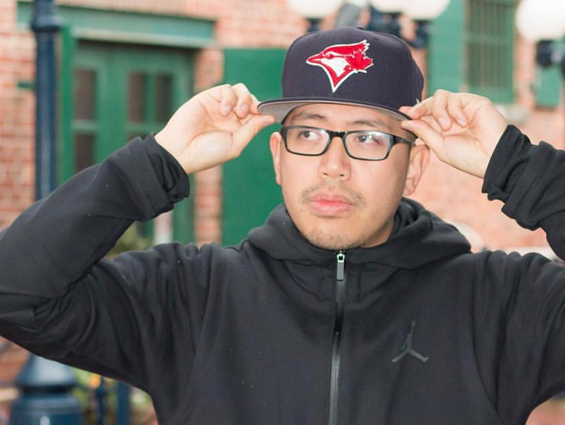 Miquelon Rodriguez is an emerging arts leader, as well as an actor, sound designer and composer based in Toronto. He is the outgoing Apprentice Artistic Director at Factory Theatre, under the mentorship of Nina Lee Aquino. He co-curated Pan-Asian works over two seasons at Soulpepper, through both the Tiger Bamboo Festival and the Shen Development Series. He was also a co-facilitator for Paprika Festival's Creators Unit. He trained in Devised Theatre at York University and has been active in the theatre industry for nearly a decade and a half.  
Miquelon Rodriguez' residence is supported by Metcalf Foundation Ontario
Jenna Rodgers is a mixed-race Director and Dramaturg based in Calgary, Alberta. She is the founding Artistic Director of Chromatic Theatre – a company dedicated to producing and developing work by and for artists of colour. She is the Dramaturg for the Playwrights Lab at Banff Centre. She is also an arts equity advocate; an active member of the Consent and Respect in Theatre (CART) collective; the Vice President of equity, diversity and inclusion for LMDA; and the Board Chair for Theatre Alberta. Jenna has had the pleasure of dramaturging work at the Kennedy Center, Lunchbox Theatre, Chromatic Theatre and fu-GEN Theatre. Jenna is a recipient of the 2018 Lieutenant Governor of Alberta Award for Emerging Artists. 
Jenna Rodgers' residence is supported by the Birks Family Foundation.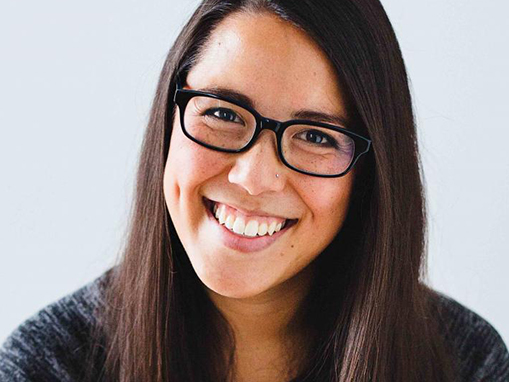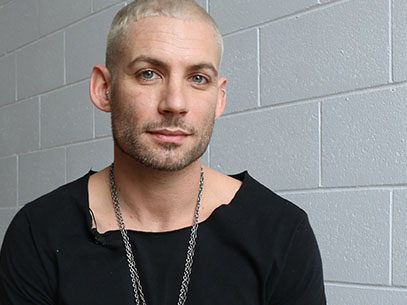 ted witzel is a queer theatre-maker based between Berlin and Toronto. He has worked in theatres in Vancouver, Montreal, Stratford, Ottawa, London, Milan, Stuttgart, Ingolstadt, BadenBaden, and Bad Hersfeld. ted is artistic director of the red light district in Toronto and with the support of the Metcalf Foundation, is currently apprenticing with Antoni Cimolino as assistant artistic director at the Stratford Festival. ted has been an artist-in-residence at Buddies in Bad Times Theatre, Harbourfront Centre and Institut für Alles Mögliche. ted was in the inaugural cohort of York University/Canadian Stage's MFA in directing, and holds a BA from the University of Toronto. In 2016 ted won the KSF Artist of Choice Award. As a director, he most recently co-created and directed LULU v.7 // aspects of a femme fatale at Buddies in Bad Times (nominated for 3 Doras, including outstanding direction and production). 
ted witzel's residence is supported by Metcalf Foundation Ontario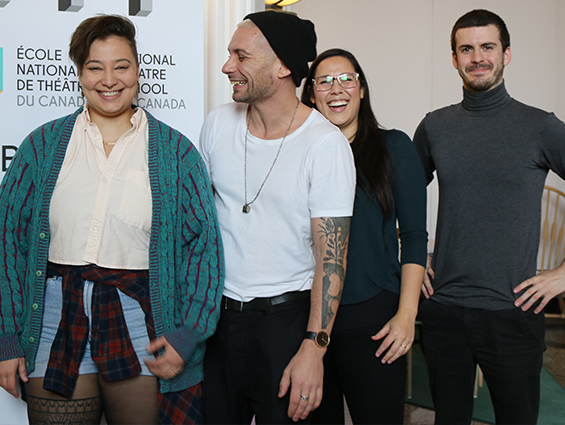 RESIDENTS SPEAK UP
Current and former Artistic Leadership Residents describe the program.
Watch the video to learn more about why they applied, what they learned, and what their challenges were during the residency. 
''I am compulsively curious, I live off of questions, so this environment, the tools - I feel it's going to be, and has been up to this point, a place for me to have those questions answered. In a safe, educational, and investing type of way. Where I am not going to be challenged, where I'm not being graded, where there is not a metric to my success here.'' 


Kim Senklip Harvey (Artistic Leadership Residency, 2019) Syilx, Tsilhqot'in, Ktunaxa and Dakelh, supported by Birks Foundation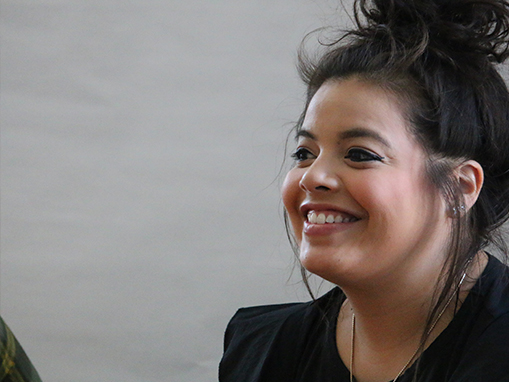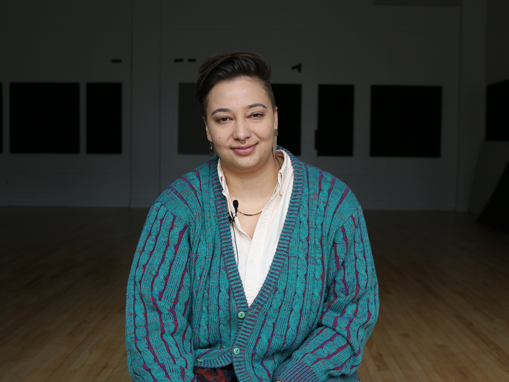 '' It's great to be in a program where the end goal is to develop myself as a leader. It allows me to do things for myself like figure out how to speak publicly about art and other artists, and how to create systems, or take systems that are broken for a variety of reasons and take what is good out of it.'' 
Mel Hague, Metcalf Foundation Ontario (Artistic Leadership Residency, 2019)
Artistic Leadership Resident Jenna Rodgers spent some time in Australia for one of the professional placements of her residency.
"Delighted to have spent the past two weeks on Gadigal land, listening, learning, questioning, and being hosted by Carriageworks and Urban Theatre Projects.
I've now arrived on the land of the Boon Wurrung and Woiwurrung (Wurundjeri) peoples of the Kulin Nation, and am carrying with me the intention of purposeful movement, as so many communities continue to offer up generous amounts of insight and knowledge.
Very grateful to the National Theatre School and the Artistic Leadership Residency for getting me here."

Jenna Rodgers, Birks Family Foundation (Artistic Leadership Residency, 2020)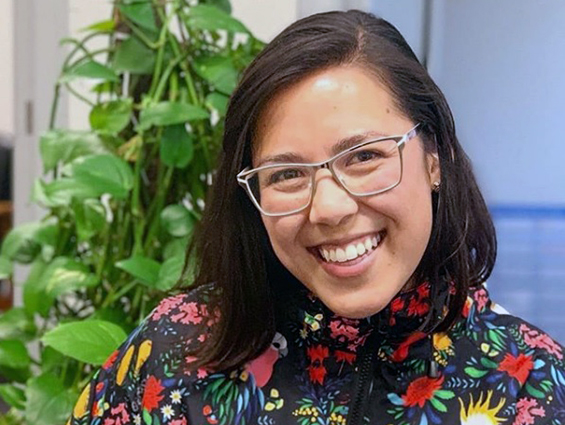 Structure of the residency
An eighteen-month part-time residency in artistic leadership that will:
Develop the "hard skills" required to lead an organization, including but not limited to working with boards of directors, long-term planning, audience building, fundraising, financial literacy, and human resource management;
Assist leaders in understanding the increasingly complex cultural environment and define the values that will inform a new approach to artistic leadership;
Encourage increased awareness and articulation of the individual leader's internal processes, leading to personal transformative growth;
Build professional networks that promote the reputation of the leaders;
Explore diverse inclusive practices and the art of developing partnerships.
Expose leaders to real-world examples of "hard skills" in action, including but not limited to working with boards of directors, long-term planning, audience building, fundraising, financial literacy, and human resource management.
Residents will:
Participate fully in the Banff Centre Cultural Leadership Program which takes place over four in-person intensives;
Work with the School to create a custom-designed professional placement program;
Participate in various performing arts conferences and events to help build a professional network;
Engage in a rigorous process of self-reflection;
Participate in various Board, philanthropic, and political events to develop fundraising and networking skills.
Prerequisites
Have some demonstrated leadership experience;

 

Be actively pursuing artistic leadership opportunities of increasing scale and complexity;

 

Be an outspoken and recognized advocate within their respective artistic community;

 

Understand the role of artistic leadership as central to the overall health of an organization;

 

Believe in the role of cultural organizations as civic institutions that drive community growth, development, and wellbeing;

 

Are seeking to learn and share their own experiences with the community of the School.

 
*Some level of bilingualism is recommended though not required as residents will be working with French and English artists across the country. The Banff curriculum is currently offered in English, though both organizations are committed to serving artists in French and English. 
The residency is not currently accepting applicants. Please subscribe to our newsletter to know all about the next call for applicants. In your application, you will be asked to include the following documents:
A detailed CV (max. 3 pages – titled lastnameCV)
A leadership statement (max. 5 pages – titled lastname statement) that answers the following:
What about your professional trajectory has led you to apply?
What problems do you see in the theatre sector?
What is your declaration of personal values?
What are your personal goals for the residency?
Imagine 4 different placements that would interest you – tell us about the institution and why you would want to spend time there. Please choose at least two in Canada, at least one international, and one that is not linked to the theatre sector.
One letter of support and 2 references
Shortlisted candidates will be interviewed (in-person or remotely). 
Financial Structure
Valued at approximately $50,000 per resident, the program is free with the following provided: 
Participation in Banff Centre Cultural Leadership Program, including food & accommodation 

 

Travel and accommodation for core pedagogical elements, including return journeys to Banff and Montreal 

 
Fees for conferences and events

 

Placements during residency: travel, housing and living expenses