Board of Directors
The Board of Directors consists of thirteen members, elected by the members of the corporation at the School's Annual General Meeting.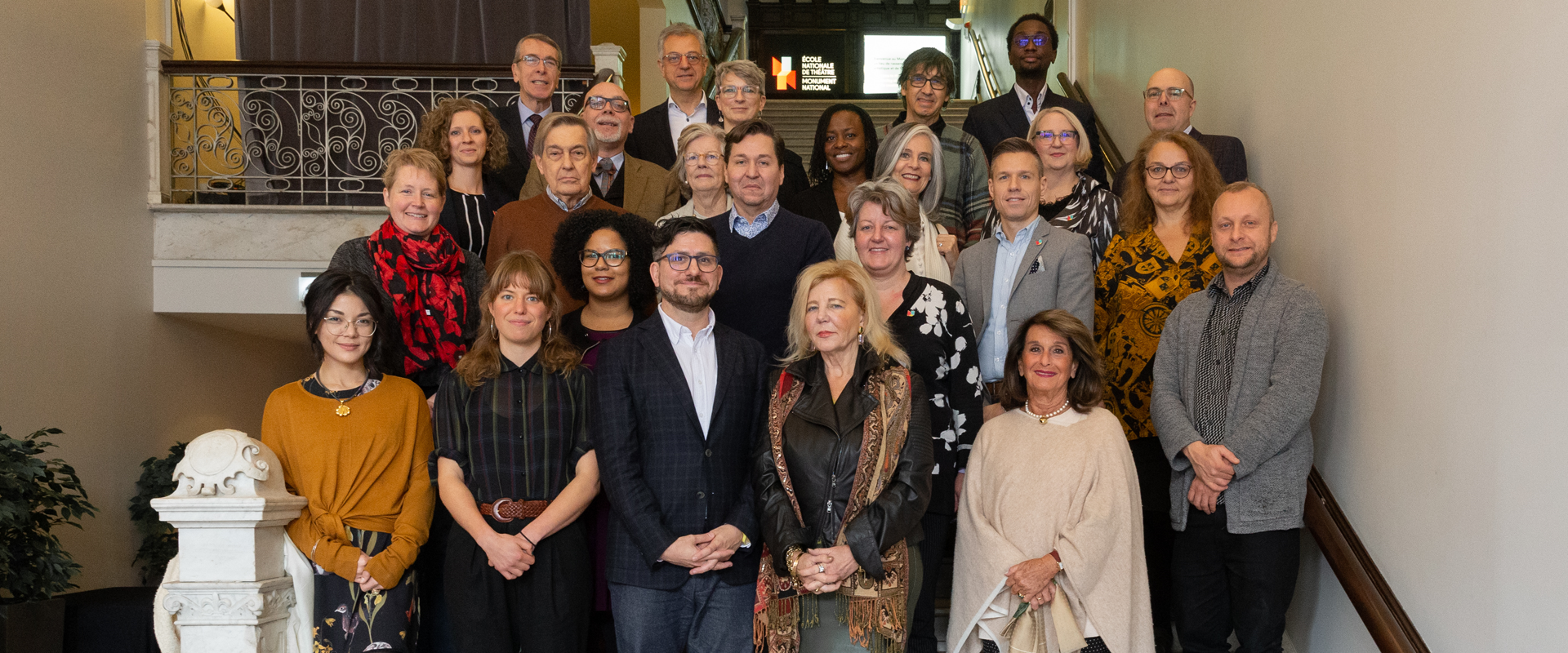 Patron and Board of Directors
Patron
Under the distinguished patronage of Her Excellency the Right Honourable Julie Payette, C.C., C.M.M., C.O.M., C.Q., C.D. Governor General of Canada
Board Executive
Chair


Alberta G. Cefis, ON, President, Alcetor Inc.; Board Director; Former Executive Vice President & Head, Global Transaction Banking, Scotiabank
Treasurer
Jean-François Lacroix, QC, Chief Financial Officer, D-BOX Technologies Inc.
Corporate secretary
Colin Jackson, AB, Founder of Prairie Theatre Exchange


CEO
Gideon Arthurs, ON

Members
Terrie-Lynne Devonish, ON, General Counsel, Staples Canada
Ira Gluskin, ON, Asset Management Executive 
Jeffery Hewitt, ON, Assistant Professor, Windsor University, Faculty of Law
Camilla Holland, MB

, 

Executive Director, Royal Manitoba Theatre Centre
Shawn Cohen, ON, Institutional Director Schroders
Maxime Gagné, QC, Partner, St. Lawrence Law Firm LLP
Teresa Marques, ON, President & CEO, Rideau Hall Foundation 
Jill Matus, ON, FRSC, Professor Emerita, Department of English, University of Toronto
Anthony Tattersfield, ON, Retired-Partner, Raymond Chabot Grant Thornton LLP, Chartered Professional Accountants
Jacques Shore, ON, Partner, Gowling WLG
Past Presidents of the Board
Bernard Amyot, Ad. E., QC
Tullio Cedraschi, QC
Edward Johnson, QC
Robert E. Landry, C.M., QC
Yvon Turcot, QC
Jodi White, ON
Life Governors
Herbert C. Auerbach, BC
Jean Pol Britte
Robert E. Landry, C.M., QC
Yvon Turcot, QC
Governors
Richard Brott, ON
Kathryn Brownlie, ON
Linda Caty, QC
Gil Desautels, QC
Simon Dupéré, QC
Kaaren Hawkins, MB
Brenda Jones Kinsella, BC
D'Arcy Levesque, AB
Sheila Martin, QC
Margaret Martinello Magner, PE
Patricia M. Moore, AB
Marissa Nuss, QC
Joan Richardson, MB
Myriane Le François, QC
David J. Daniels, ON
Eleanore Romanow, SK
Nalini Stewart, ON
David Daniels, ON
Annual Report and other Institution publications