The Astonishing Life of Nell Gwynn
In the run-up to the Graduating Class' production of Nell Gwynn, Willow White writes about the astonishing life of the real-life historical figure behind the show's main character.
---
The first English actresses emerged in Restoration-era London following Charles II's decree that women's parts must be played by women—a radical decision that overthrew England's all-male theatrical tradition and provided women access to a new profession and form of artistic self-expression.
Nell Gwynn (c.1650-1687) was one of the first actresses to appear on the London stage. Little is known about her early life, but she was likely born and raised in the slums of London, possibly surviving as a sex worker, and eventually selling oranges in the theatre before making her debut as an actress in the season of 1664/65.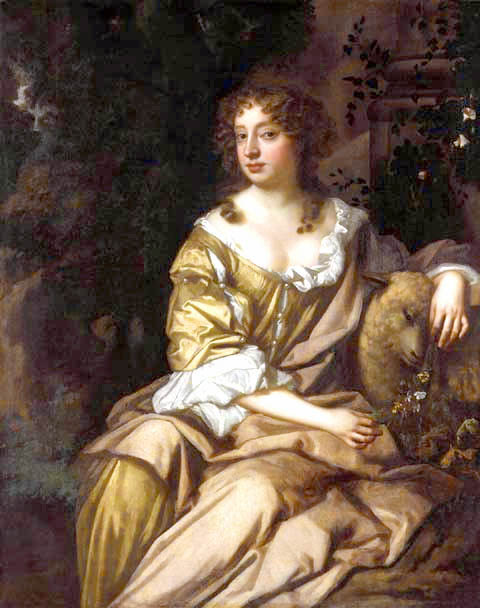 As a researcher of Restoration and eighteenth-century women and theatre, I am continually astonished by the stories of the first generation of English actresses like Gwynn. These women were often disparaged as opportunistic prostitutes who sold their bodies both on and off the stage. Yet, at the time, working-class women like Gwynn had almost no means of independent survival outside the home.
The theatre offered a new opportunity for women's professionalization as an alternative, or in addition, to their sexual labour. Though the concept of feminism would not be articulated for another two centuries, these women flocked to the theatre to seize the chance to control their own lives.
During her five-year career on the stage, Gwynn became London's premier comic actress. Without any substantial training or education—she could neither read nor write—Gwynn dazzled audiences' night after night with her infamous wit, singing, and dancing. It was here, at the height of her stardom, that Gwynn became the mistress of the King, Charles II.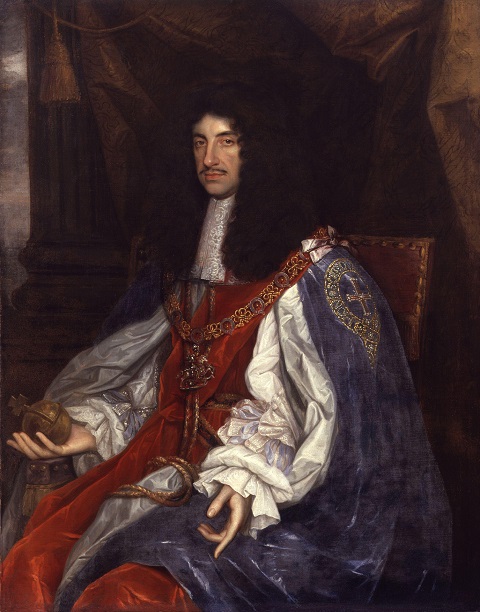 Unlike Elizabeth I, who supported the dramatic arts but never attended the London theatres in person, Charles II was a regular patron of the playhouses. He had sexual relationships with a number of actresses, but his relationship with Gwynn was no mere fling. Gwynn gave birth to her and Charles' first son, named after his father, in 1670. She returned to the stage for a brief period but retired permanently before the birth of the couple's second son, James, in 1671. Gwynn was adopted into court and became a permanent fixture of the King's life.
Gwynn's career as an actress prepared her for the performative nature of court life; though disliked by rival mistresses, she was apparently well liked by the other courtiers. The public continued to adore Gwynn; in 1681, she was mistaken for the Duchess of Portsmouth, Charles' Catholic mistress, and a mob attacked her coach. Gwynn leaned out the window, yelling to the crowd's delight, "be civil—I am the Protestant whore." This account speaks to Gwynn's identity as a folk hero; though she lived amongst royalty, she was born on the streets, and she remained, to the end of her life, a woman of the people.
Gwynn's astonishing life is a story of survival and perseverance in the face of impossible odds. Though it would be incorrect to say that Gwynn was a feminist—no hope of gender equality existed at the time—I believe that her story has relevancy for contemporary audiences. Gwynn's life reveals to us that women have always held the desire for freedom and self-expression; it also reveals the theatre, a space that allowed women to perform, write, and create, as playing a vital role in the history of women's emancipation from gender oppression.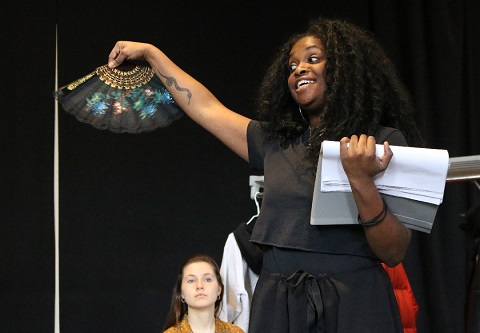 Espoir Akati Segbeaya (Acting 3, Nelson, BC) in rehearsal for Nell Gwynn, presented February 24-29, 2020 at the Monument-National campus.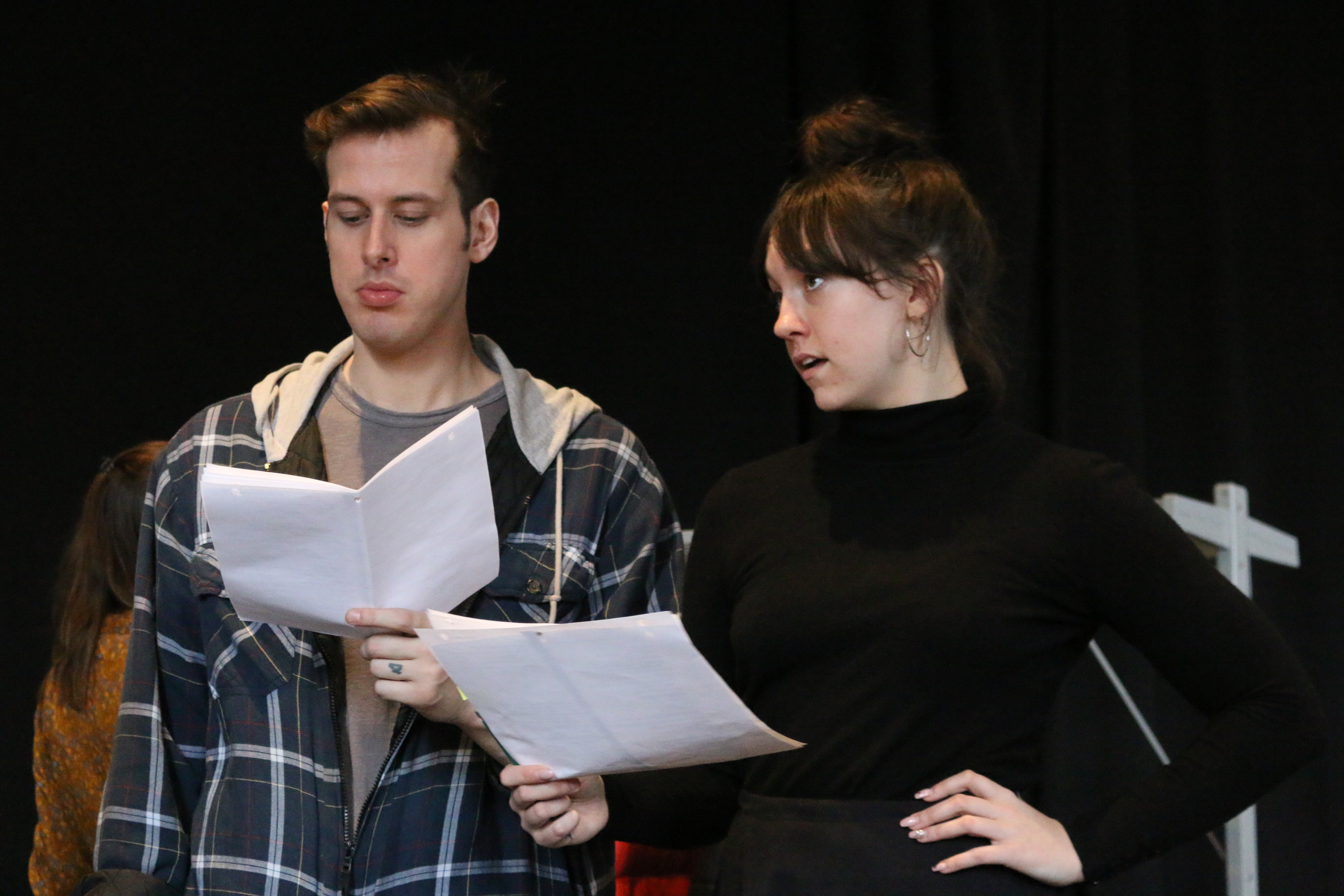 Erin Loretta Mackey (Acting 3, North River, NL) in rehearsal forNell Gwynn, presented February 24-29, 2020 at the Monument-National campus
---

Willow White is a PhD Candidate at McGill University where she researches Restoration and eighteenth-century women and theatre. She teaches theatre history at the National Theatre School of Canada and is a proud member of the Métis Nation of Alberta.
---
Subscribe to our newsletter. Never miss a blog post - they'll come straight to your inbox!
Posts in the same category