Frédéric Dubois - Artistic director of the French section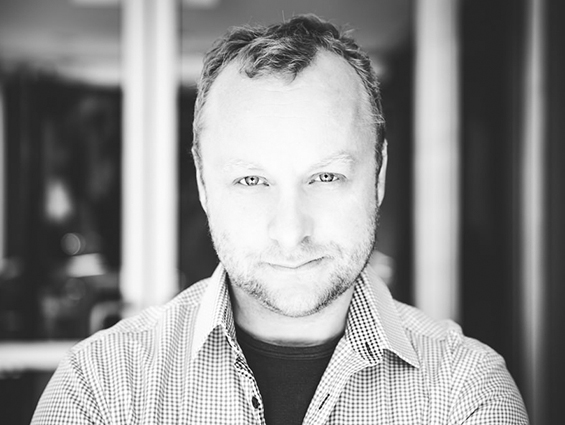 Rigorous, cheerful and audacious personality, embodying a new way of thinking and doing.
Considers that the operating structure of the theatre has to be reinvented.

Came to the School because he thinks that it is through this that he can change things and facilitate the emergence of other visions that will come from the artists that we form.
An actor by training, director by trade, Frédéric Dubois has been involved in Quebec theatre for 20 years. He has won a number of prestigious awards, including the John Hirsch Prize, awarded by the Canada Council, in 2008, and the Masque de la Révélation in 2001. He has distinguished himself across Quebec's French-language theatre scene, directing both repertory works and original productions. He has worked at virtually every theatre in Quebec, including the TNM (Le roi se meurt), Duceppe (Ils étaient tous mes fils) and Trident (Ha ha.. !, Les bons débarras). He directed every play performed by the Théâtre des Fonds de Tiroirs (Zazie dans le métro, Vie et mort du roi boiteux, Tout ce qui tombe), a company he has led since 1997.
From 2011 to 2016, Mr. Dubois was the artistic coordinator of Théâtre Périscope in Quebec City, which has presented some of the best original Quebec plays and offered audiences daringly unconventional theatrical experiences. Since 2009, he has also been the artistic coordinator of Où tu vas quand tu dors en marchant ?, a large-scale outdoor dramatic circuit produced by Carrefour international de théâtre de Québec that has drawn more than 100,000 spectators to date. In 2015, he directed Five Kings, l'histoire de notre chute by Olivier Kemeid, an epic five-hour opus that realizes Orson Welles' dream of combining Shakespeare's king plays into a single story.
Frédéric Dubois also worked in Japan with the Basta theatre company on three occasions, directing Bukkushuppu, the Japanese version of La libraire (Théâtre du Gros Mécano). Finally, he has taught at several theatre schools since 2003, including the National Theatre School.
---
To reach Frédéric Dubois, please contact Éric Cabana, assistant to the Artistic Director of the French section: 514-842-7954, ext. 118 or ericcabana@ent-nts.ca
Team