This play by Jessica Swale explores the life of Nell Gwynn, an eminent Restoration actress and mistress to King Charles II. With the Restoration period as its backdrop – which saw theatres reopening after an almost-two-decade-long ban in England and women were allowed to act on stage for the first time – the play delivers humour and a feminist perspective.
Krista Jackson directs the graduating students in Acting, Production Design and Technical Arts, and Set and Costume Design.
February 24 to 29, 2020
At Monument-National
In English
Pay What You Can
---
Poster design by Alison Helmer (Set and Costume Design 3, Winnipeg, MB)
Book your tickets!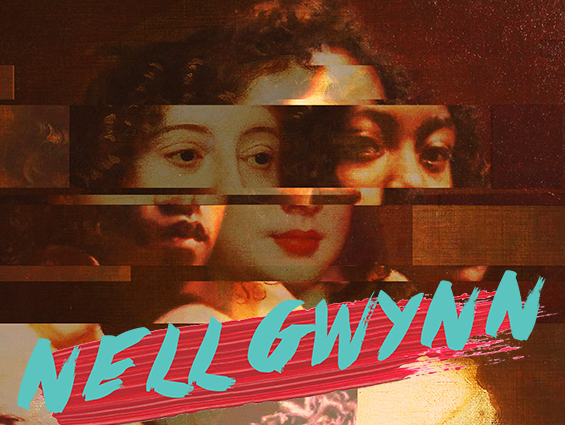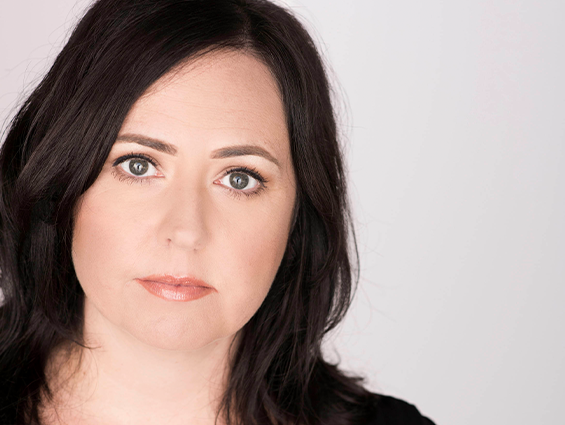 Krista Jackson is a director, dramaturge and the artistic director of zone41 theatre based in Winnipeg on Treaty 1 land. Directing credits include: Dancing at Lughnasa (The Shaw Festival - Wall Street Journal's 2017 Best Revival of a Modern Play); Fly Me to the Moon, The Lion in Winter (The Grand Theatre). Numerous productions with Royal Manitoba Theatre Centre including: A Doll's House, Part 2 (with Mirvish), a new adaptation of Sense and Sensibility, Miss Bennet: Christmas at Pemberley, The Seagull and Private Lives. As Associate Director: All My Sons (Stratford Festival). For zone41 she has premiered Awaken, The Miser of Middlegate, as well as new adaptations of Three Sisters and commissioned a rock opera of Richard the 2nd.
Upcoming: Liars at a Funeral (Blyth Festival) and Perfect Wedding (Thousand Islands Playhouse). Krista is also developing an adaptation of The Diviners with Vern Thiessen for Royal MTC. She holds the 2015 Stratford Festival Jean Gascon Guthrie Award and the 2013 Gina Wilkinson Prize.
CREATIVE AND PRODUCTION TEAM

Director
Krista Jackson
Assistant Director
Angelica SchwartzD2
(Winnipeg, MB)
Set Designer
Jawon KangSCD3
(Toronto, ON/ Seoul, S. Korea)
Costume Designer
Alison HelmerSCD3
(Winnipeg, MB)
Lighting Designer
Katherine KellnerPDTA3
(Toronto, ON)
Sound Designer
Michael WanlessPDTA3
(Calgary, AB)
Video Designer
Christian HoroszczakPDTA3
(Mississauga, ON)
Production Manager
Zach FedoraPDTA3
(Kingston, ON)
Technical Director
Patrick FitzsimmonsPDTA3
(Calgary, AB)
Assistant Technical Director
Brenda VacaPDTA2
(Tepoztlán, Mexico)
2nd Assistant Technical Director
Ava BishopPDTA2
(Calgary, AB)
Head Carpenter
Brendan AgnewPDTA2
(Vancouver, BC)
Stage Manager
Ryan WilcoxPDTA3
(Saint John, NB)
Assistant Stage Manager
Kaylie MacNeilPDTA1
(North Bay, ON)
Assistant Stage Manager
Mitch LabrossePDTA1
(Ottawa, ON)
Set/Prop Design Assistant
Mayumi Ide-BergeronPDTA2
(Montréal, QC)
Costume Design Assistant
Maryanna ChanSCD2
(Saskatoon, SK)
Head Electrician
Brianna UngerPDTA2
(Ajax, ON)
Lighting Assistant
Drew LyallPDTA1
(Kimberley, BC)
Head of Sound
Tiffany LedesmaPDTA2
(Toronto, ON)
Sound Assistant
Julian SmithPDTA1
(Norman's Cove, NF)
Head of Video
Caitlin FarleyPDTA2
(Wetaskiwin, AB)
Video Assistant
Wei Qing TanPDTA1
(Malaysia)
TD Assistant
Marshall KiddPDTA1
(Quispamsis, NB)
Flyperson
Aidan SparksPDTA1
(Salmon Arm, BC)
COACHES
Production Management: Andrea Lundy, Technical Direction: Craig Putt, Set Design: Josée Bergeron-Proulx, Costume Design: Louise Jobin, Sound Design: Rob Denton, Lighting Design: Jason Hand, Projections Design: Cameron Davies, Stage Management: Maria Popoff
For this production, two actresses are playing the lead role on alternate nights of performance. 
Performances
Opening 1: Monday, February 24 at 7:30pm
Opening 2: Tuesday, February 25 at 7:30pm
Wednesday, February 26 at 7:30pm
Thursday, February 27 at 7:30pm
Friday, February 28 at 7:30pm
Saturday, February 29 at 3:00pm
Tickets
We have a Pay What You Can policy! Make an online donation or deposit the amount of your choice in the identified boxes before the show.