Clea Minaker - Teaching artist, Playwriting, Directing,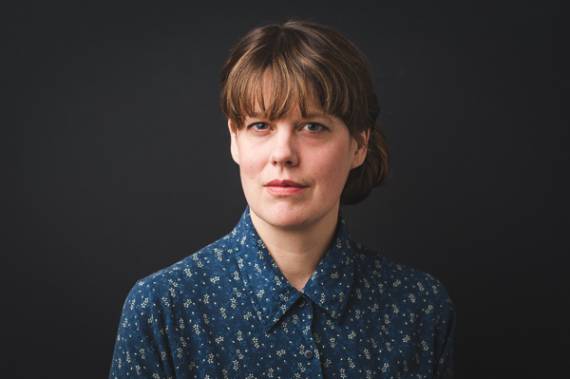 Clea Minaker is a puppetry artist and interdisciplinary creator who trained at L'École Nationale Supérieure des Arts de la Marionnette in Charleville‐Mézières, France from 2002-2005. She has worked as a director, designer and performer through collaborations in theatre, live music, opera, dance, film, visual arts, and community engaged arts.
Notable collaborations include the upcoming performance of Salomé (2013, 2023) at the Canadian Opera Company directed by Atom Egoyan, Nufonia Must Fall by Kid Koala (2013-2016), The Reminder Tour by Feist (2007/2008). Clea has been commissioned to create carte-blanche works for the National Arts Centre Orchestra (2015), Convergence: an International Summit on Art and Technology at the Banff Centre (2014), IF! Istanbul (2012), The Museum of Contemporary Art San Diego (2012), and Festival Casteliers (2009). Clea premiered her original performance The Book of Thel, at Théâtre Lachapelle, Scènes Contemporains in 2013, exhibited installation work at the Comox Valley Art Gallery in 2019, and designed and performed the light puppetry for the short film A Letter to the Ocean produced by Imago Theatre in 2020.
Clea has taught puppetry, shadow puppetry, video, and interdisciplinary creation at; U.Q.A.M, Concordia University, The National Theatre School of Canada, Playwright's Workshop Montreal, U.B.C.O, McGill University, at the Banff Centre Puppet Intensive, L'Association des théâtres francophones du Canada, and Nunavik Theatre Arts.
In 2009 Clea was awarded the Siminovitch Protégé Prize for Theatre Design by prize Laureate and puppeteer Ronnie Burkett. Clea is currently pursuing a master's degree in theatre creation at U.Q.A.M in Montréal.
Photo credit: Alex Tran | Updated: July 7, 2022
See list of programs