Meegwun Fairbrother, Associate Artist, Acting Program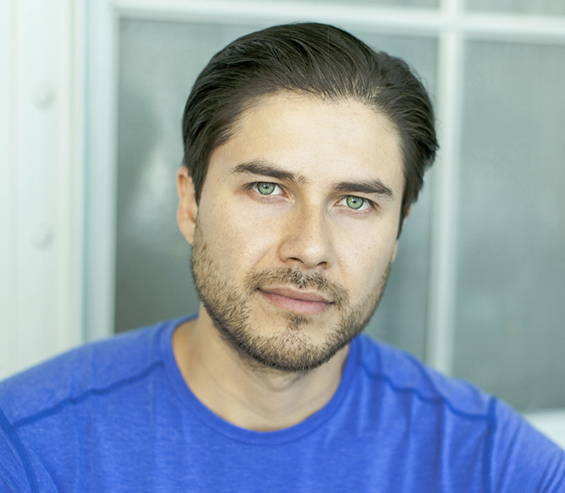 Meegwun Fairbrother is an Associate Artist in the Acting Program at the National Theatre School, in 2020-2021
---
Meegwun Fairbrother is of Ojibway and Scottish origin, from Grassy Narrows First Nation. He is a graduate of York University's Acting Conservatory. In addition to being an award-winning actor, Meegwun is also a talented Northern traditional dancer and singer.
Meegwun has appeared in the role of Officer Beckbie on BURDEN OF TRUTH for two seasons. He has enjoyed performing in five seasons of the television series, Mohawk Girls for APTN. Additional television work to his credit includes two leading roles (twins) in Syfy series Helix; a recurring lead on Netflix's Hemlock Grove and guest appearances on The Beaverton, Murdoch Mysteries and Haven. His feature film credits include roles in BeeBe Boys for Depha Mehta and Breakout for Damien Lee.
An award-winning stage actor, Meegwun continues to perform in theatres across the country. He enjoys teaching art-based workshops, as well as Okichitaw Martial Arts to Indigenous youth throughout North America.
Source: CBC media centre
---
Photo credit: Nadya from redworks.ca