About the Indigenous Advisory Circle
The Indigenous Advisory Circle was formed at the National Theatre School (NTS) in the spring of 2021. It is composed of a diverse group of established Indigenous artists and NTS alumni. Their goal is to influence and strengthen the School's pedagogy by contributing an Indigenous worldview, and to create opportunities for the French and English sections to come together through Indigenous artistic practice.
The Circle's members are involved in helping to create inclusive policies, recommendations for governance, developing community for students with Indigenous ancestry and bringing awareness and education to the administration and faculty at NTS. In this way, they hope not only to bring about a deeper awareness and appreciation of the rich artistic landscape of Indigenous performing arts, but also to help students deepen their understanding of themselves as artists.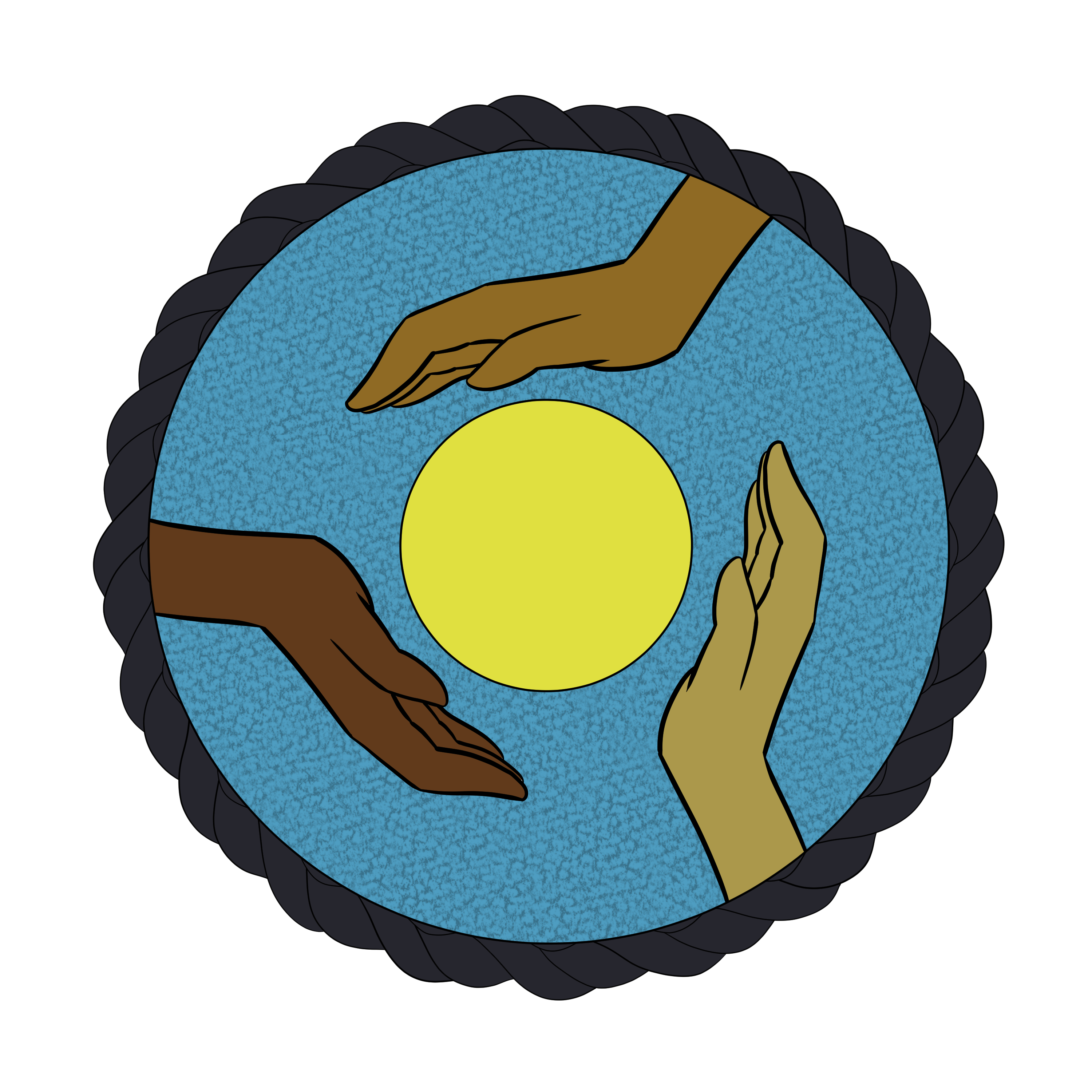 Report and Action Plan
In September 2022, the Circle released its Report on Indigenous Presence and Influence at the National Theatre School. The Circle created this report to review all educational relationships between Indigenous people and NTS. Indigenous students, faculty and Indigenous Artists in Residence were interviewed about their relationship to the School. This project relates directly to the "Seven Generations" teachings, which specify that Nations and individuals must think of the seven generations before them and the seven generations after them in their conduct. This honours those who have gone before and, as we work to Indigenize spaces, ensures the survival of future generations. Read the Report.
Additionally, the School's Executive Committee, in collaboration with the Indigenous Advisory Circle, has developed an Action Plan for building a strong and healthy relationship between NTS and the Indigenous community. Read the Action Plan.
Indigenous Directors panel discussion
On February 4, 2023, four veteran Indigenous directors and theatre makers met to talk about their work, their process and why Indigenous theatre work is helping to change the way we create theatre and dance. Moderated by Charles Bender, the panel includes Michelle Thrush, Jimmy Blais, Lara Kramer and Vivi Sørensen.
Annual Welcoming Ceremony - Ohèn:ton Karihwatéhkwen
In 2021, the Circle established an annual tradition of beginning each school year with a welcoming ceremony (or Ohèn:ton Karihwatéhkwen, meaning "thanksgiving address") led by an elder from the Kanien'kehá:ka nation, who are recognized as the custodians of the lands and waters on which we gather today. The purpose is to welcome the entire student body in both the French and English sections. This is a bringing together, a gathering of community, as well as an opportunity to better appreciate the history of the area.
Appropriation vs. Appreciation panel discussion
In February 2022, the Circle organized a panel on the inclusion of Indigenous traditional knowledge in artistic practice. As we work towards establishing respectful relationships between Indigenous and non-Indigenous peoples, we must encourage dialogue and purposeful consideration around the creation of work that reflects Indigenous pedagogies and worldviews. The discussion was moderated by Floydd Ricketts, with speakers Asa Benally, Violet Ford, Dave Jenniss and Marion Newman.
Workshops with Indigenous artists
Throughout the year, the Circle organizes a number of workshops with contemporary Indigenous artists, in order to share Indigenous artistic practices with NTS students and provided a well-rounded artistic education. Upcoming workshops:
Nov 24-26, 2022 – Richard Scott Moore is from the Yuin Nation in Australia. He carries the traditional songs that have been passed down through his bloodline for thousands of years. He has toured the world sharing songs, stories and danced to all students no matter what their background. 
March 2023 – Yvonne Chartrand will be teaching a traditional Métis jig workshop. Yvonne is a contemporary choreographer and dancer as well as a national and award-winning master Métis jigger. Her ancestors come from the Métis community of St. Laurent, Manitoba. Her company V'ni Dansi creates original dance works. 
Jani Lauzon, Co-chair of the Indigenous Advisory Circle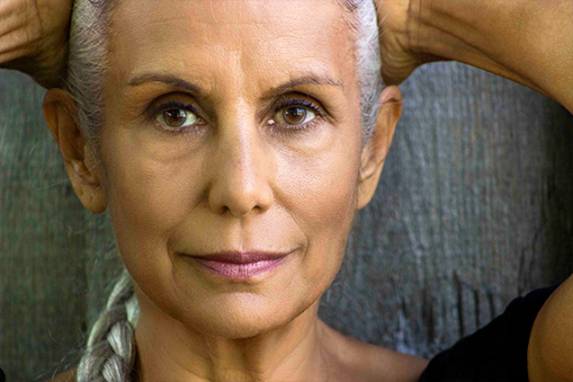 Jani Lauzon is a multidisciplinary artist of Métis ancestry. She is a nine-time Dora nominated actor/director/writer, a three-time Juno-nominated singer/songwriter, an award-winning screen actress, a Gemini Award winning puppeteer and a Toronto Theatre Critics award-winning director. Her company Paper Canoe Projects producers her own work including the award-winning Prophecy Fog as well as I Call myself Princess and A Side of Dreams. She honed her skills as AD/Principal of The Centre for Indigenous Theatre and has worked extensively developing a pedagogy of actors training based on interdisciplinary training and circular communication.
Soleil Launière, Co-chair of the Indigenous Advisory Circle
A member of the Innu nation from Mashteuiatsh on the banks of the Pekuakami (Lac Saint-Jean), Soleil Launière (Indigenous Artist in Residence, 2020) lives and works in Tiöhtià:ke (Montreal). She has contributed to many productions as a multidisciplinary artist working with song, movement and theatre as well as the performing arts more generally. Her work brings together two-spirit bodily presence and audiovisual experimentation while drawing from Innu cosmogony and the sacred spirit of animals. She also explores the themes of silence and language while pushing the boundaries of both Indigenous and universal action art.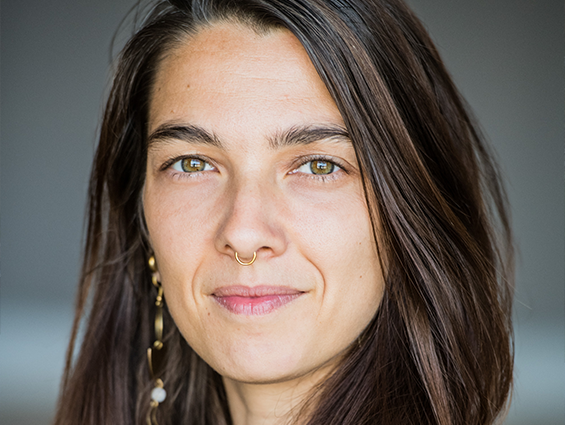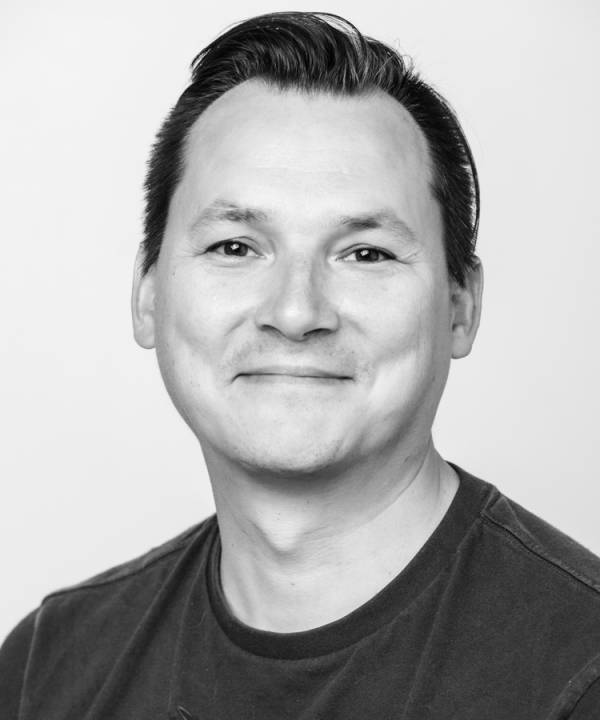 Simon Riverin (Indigenous Artist in Residence, 2024) is Innu originally from Pessamit in Côte-Nord and has been established in Montreal since 2014. He has been advancing in the art world since 2017 as a sound technician, composer and sound designer. As composer for the Indigenous production house Yändata', he also collaborates extensively with Indigenous art companies located in Montreal, such as Production Menuentakuan with Charles Bender and Marco Collin, Productions Onishka by Émilie Monnet, as well as with Natasha Kanapé Fontaine as part of her interdisciplinary project Tshishkushkueu. Simon also works with Lara Kramer, most recently on her project Them Voices.
Barry Bilinsky (Indigenous Artist in Residence, 2024) is a professional multi-disciplinary theatre creator of Metis, Cree and Ukrainian heritage. Based in Alberta, he has worked as a director, curator, performing artist, stage manager, and technical production manager across Canada with projects centred primarily around the proliferation of Indigenous arts, artists and collaborations. Barry is committed to developing honest, respectful, and purposefully compassion creations that challenge the overarching cultural assumptions present in the performing arts community.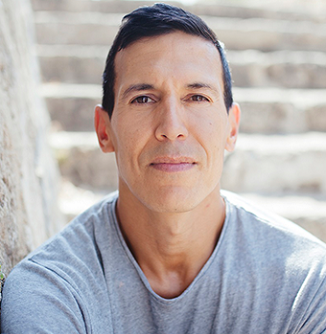 James Viveiros (Independent Artist in Residence, 2023) is an interdisciplinary performance artist of mixed Cree, Metis and Portuguese ancestry whose career spans over 25 years, most notably as a dancer with Compagnie Marie Chouinard. Since graduating from Alberta's Grant MacEwan University's Musical Theatre and Dance Programs in 1998, James has performed in a range of choreographic works in festivals and theatres across the world. In 2016, with support from the Conseil des arts et des lettres du Quebec, James traveled to Tel Aviv, Israel to study with the Batsheva Dance Company under Ohad Naharin and became a certified Gaga teacher. In addition to creating and collaborating with artists across Canada, James travels frequently to share his passion and expertise in movement at various school, universities and arts institutions.
Born and raised in Montreal, Jimmy Blais (Indigenous Artist in Residence, 2019) graduated from Concordia's Theatre Performance Program. He is a seasoned stage and film actor. He has worked professionally for over 10 years, for companies like The Stratford Festival, The Centaur, Geordie Productions, Porte Parole and La Licorne. He has had roles in television and film for HBO Canada, Discovery Channel, CBC and Space as well as multiple award-winning short films. Jimmy's most notable tv role was playing Watio for five seasons in APTN's hit series Mohawk Girls. Jimmy is also a writer, director, mentor and coach. He spent several years as a visiting artist/associate professor at Concordia University and as a mentor in Black Theatre Workshop's Artist Mentorship Program. He was the Indigenous Artist in Residence for the 2016 Students On Ice Expedition to the Arctic. He was also the Indigenous Artist In Residence at the National Theatre School of Canada, where he spent 18 months focusing on creation and playwrighting. His play Sonny's Way was presented at Native Earth's Weesageechak Begins to Dance festival in Toronto in November 2019.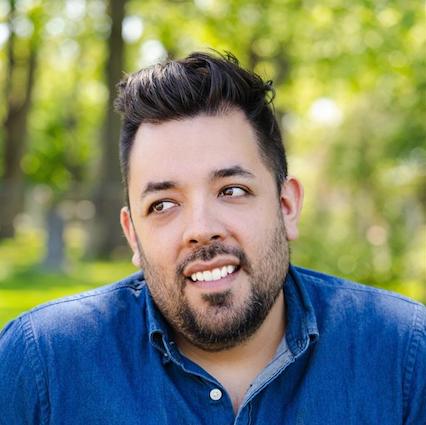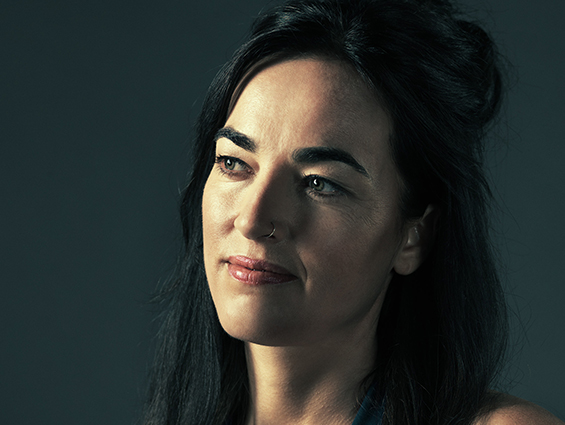 At the intersection of theatre, performance and sound art, Émilie Monnet's (Indigenous Artist in Residence, 2022) art practice is founded on collaborative processes of creation and are typically presented as interdisciplinary theatre or immersive performance experiences. She was the artist-in-residence at Centre du Théâtre d'Aujourd'hui in Montreal (2018-2021) and is the artist-in-residence at Théâtre Espace Go (2021-2024). Recently her work was programmed at Festival TransAmériques (2019) and the National Arts Centre (2020) and she often works with artists in South America. In 2016, she founded Indigenous Contemporary Scene (ICS), a nomadic platform for the presentation of live arts by and creative exchanges for Indigenous artists. ICS's most recent edition was presented in Edinburgh in August 2019. Both Anishnaabe/Algonquin and French, raised between the Outaouais, Quebec and Britany, France, she is now living in Tiohtià:ke / Mooniyaang / Montreal, and is the artistic director of Onishka Productions.
Métis/Canadian, mezzo-soprano Rebecca Cuddy (Indigenous Artist in Residence, 2022) is well known on Canadian operatic stages. She has been twice nominated at the Dora Awards alongside her colleagues for ensemble work, ultimately taking home the win for Soundstreams' Two Odysseys; Pimootewin and Gállábártnit. Her recent career highlights include singing La Métisse, in the world premiere of Riel: Heart of the North with Regina Symphony Orchestra, Kwe in the world premiere of Shanawdithit with Tapestry Opera/Opera on the Avalon, Mercedes (Cover Carmen) in Carmen, and Dreitte Dame in Die Zauberflöte. Rebecca has a keen interest in Indigenous relations and music, along with contemporary composition. She is immensely proud to be a collaborator on multiple productions and part of 6 new Indigenous Opera productions in the past three years. Rebecca completed her MA in Voice and Opera at The Royal Academy of Music, London U.K. 2017, and her BMus in Voice Performance at Western University, 2015. She has also studied under the incredible Claudiu Stoia.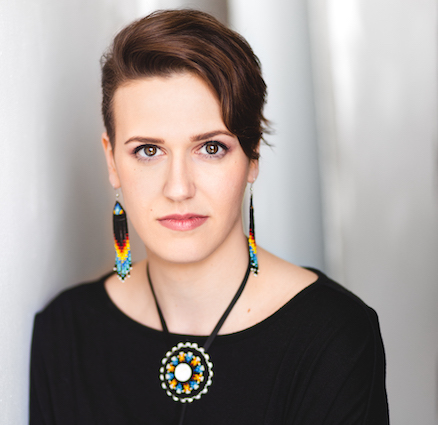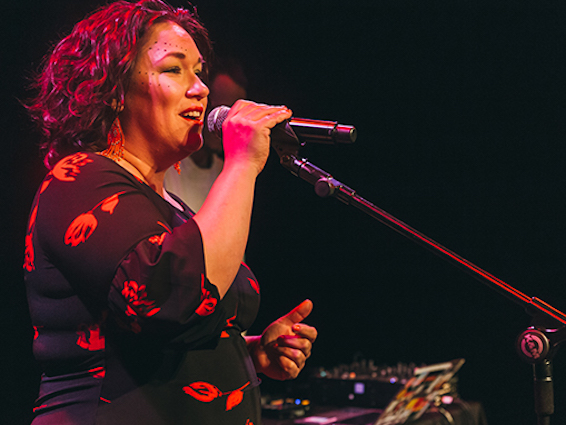 Sylvia Cloutier (Indigenous Artist in Residence, 2020) is from Kuujjuaq, Nunavik (Northern Quebec) a mother, performing artist, producer, director, well known for performing Inuit throat singing and drum dancing. She has collaborated with many artists all over the world including Think of One from Belgium; Tafelmusik, a Toronto based baroque orchestra; Montreal-based DJ Geronimo Inutiq and the National Symphony Orchestra when they visited Iqaluit in 2012. "It's really important when Indigenous artists are here at the School. When we show our presence through art, it connects us as human beings. And I think that's the whole point."
Wahsontí:io Kirby (Acting, 2020) is a Kanien'kehà:ka artist belonging to the Mohawk Nation of Kahnawà:ke. They strongly believe in exploring the Indigenization and decolonization of performance art, specifically theatre and acting. They were raised surrounded by Kanien'keha and Haudenosaunee culture and studied in Kanien'keha (Mohawk) Immersion schools throughout their childhood. They learned how to pow-wow dance, and sing using hand drums, water drums, and rattles. During their training at NTS, they studied with such teachers as Quincy Armorer (Full Play Study), David Latham (Neutral Mask), Ian Watson (Shakespeare), and Jackie Maxwell (Chekhov), in addition to performing in productions such as Burning Vision (Mike Payette). Outside of NTS, Wahsontí:io has worked with Red Sky Productions on Mistatim and with Geordie Theatre on their 2Play Tour for the 2020-2021 season. Other than acting, Wahsontí:io enjoys beadworking as well as spending time with their family and community.