Unleash the potential of future professional theatre artists
YOUTH INTENSIVE / WEEKEND CLASSES / INTRO TO THEATRE / INTERACTIVE WORKSHOPS / RIGOUR
Youth programs are inspired by the rigour and excellence of NTS' core professional training programs. They cover various theatre professions, with workshops in voice, listening, movement, text analysis, scenography, costume design and stage management.
Intensives happen during school breaks, and weekend classes are year-round. Classes are led by Canada's leading theatre professionals.
Intensive / 15-17 years old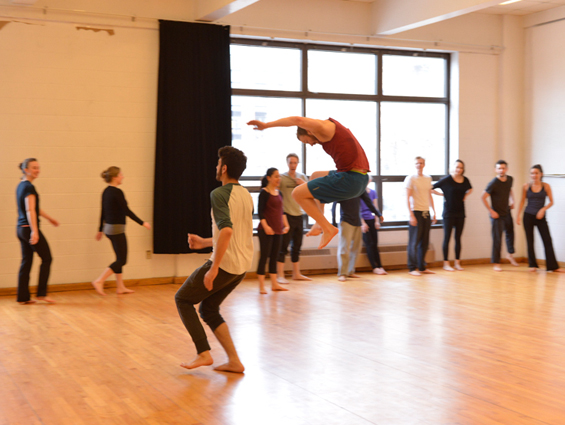 You will work with professional artists, you will develop your collaboration and acting skills and explore the craft of writing and designing for theatre.
Meet other people that share your passion for theatre;
Explore various roles needed to produce a play;
Live 10 days of immersion at the National Theater School of Canada;
Present proudly your work to your family and friends at the end of the Intensive.
More information about these summer intensive classes:
10 days from 10am to 5 pm (two weeks excluding the weekend);
No audition, but a mandatory meeting around mid-july;
20 participants per group;
Fees: $ 350;
No audition, but a mandatory meeting.