The National Theatre School of Canada (NTS) believes in employment equity and is committed to providing a workplace that is inclusive and accessible to all. For NTS, it is imperative that the diversity of our community be reflected in our staff, who must likewise be comfortable working with and for people of all walks of life. We strongly support the right to employability and greatly encourage applications from Indigenous people, people of colour, and those of all other ethnic and cultural affiliations, regardless of age, gender, sexual orientation, and disability.
Summer Job in Communications and Marketing
As part of the Canada Summer Jobs program, the National Theatre School of Canada (NTS) is offering a job opportunity for a student currently enrolled in a postsecondary academic program (Bachelors or Master level)— ideally in Communications, Marketing, Cultural Organization Management (DESS), or another field directly related to the position. The job will last 10 weeks for 35 hours per week, with an hourly wage of $15.00.
Tasks to be completed in this position relate to the fields of study mentioned above: writing, market analysis and segmentation, social media optimization, traditional and digital marketing. The person hired will work with an enthusiastic team in a vibrant setting and will undertake a variety of responsibilities. This opportunity is a chance to gain valuable experience in the different aspects of marketing and communications, and to work within a major Canadian artistic institution.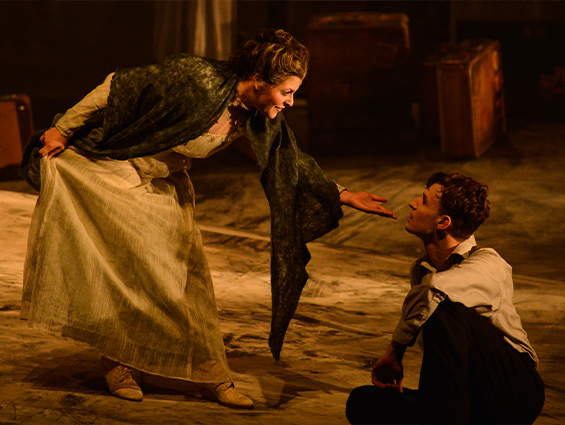 Responsibilities
As part of our team, the successful candidate will be called to:
Offer communications support for all types of activities at the NTS;
Subdivide our mailing lists for newsletters, recruitment to our programs (students, youth programs, general public, NTS Theatre Festival, media, and influencers);
Produce content for our social media channels (written, pictures, video). The person selected will be responsible for creating relevant content for Facebook, Twitter, Instagram and Youtube, and for building relationships with influencers.
Participate in current changes and contribute to creating new projects;
Participate in group efforts to build a safe and inclusive professional environment;
Share in the view that theatre brings people together and allows them to imagine, think, and feel collectively.
Qualifications
University studies in a field related to marketing and/or communications;
Keen interest in new marketing trends;
Perfectly bilingual, both orally and in writing;
Strong leadership skills and creative;
Autonomous, strongly organized and able to respect deadlines;
Exceptional talent for collaborative and teamwork;
Open-minded and always keeping the bigger picture in mind;
Keen interest for the cultural sector.
Eligibility
To be eligible for this government-subsidized position, you must:
Be between 17 and 30 years old on the first day of work;
Have been enrolled as a full-time student for the previous academic year;
Be enrolled in a secondary, postsecondary, CEGEP (only in Quebec), professional, or technical program;
Be a Canadian citizen, permanent resident, or have refugee status, and be authorized to work in the province or territory of employment;
Be legally qualified to work according to the provincial/territorial laws and regulations.
The position will last 10 weeks for 35 hours per week, with an hourly wage of $15.00.
How to apply?
Send your CV and cover letter to cv@ent-nts.ca.
We thank all applicants for their interest, however only those candidates selected for interviews will be contacted.
We are committed to providing a workplace that is inclusive and accessible to all and believe in the right to employability. That's why we support accessibility and employment equality; we encourage people of all ages, genders, sexual orientations, and ethnicity, as well as Indigenous people, people with disabilities, and people of colour, to apply.